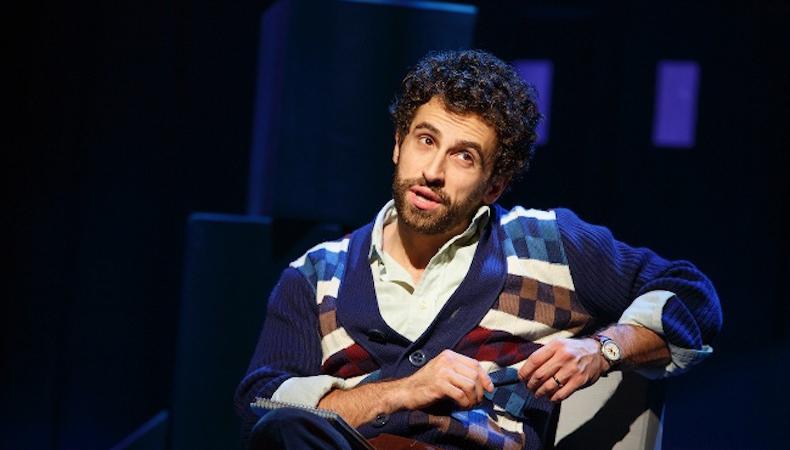 First appearing on Tony ballots for "An American in Paris," Brandon Uranowitz has scored his second nomination for featured actor in a musical thanks to his charming and comedic take on Mendel in James Lapine and William Finn's "Falsettos" revival. He sat with Backstage for a Facebook Live interview May 23 to discuss how musical theater actors should choose an audition song and why working with Christian Borle, Stephanie J. Block, and Andrew Rannells was a master class in stage acting.
On auditioning for 'Falsettos' again and again.
"I auditioned—and I'm not exaggerating—once a month from February to June. It was a nightmare. It wasn't just, like, audition and then, 'We'll see what happens.' It was audition and then, 'It's not going to go any further.' The first couple of times, I had to literally mourn the loss of the job. I wanted it so badly. But yeah, it was kind of a long and arduous audition process."
Auditioning for a musical? Choose an active song.
"Everyone goes through various permutations of their book to find the right song, and I'm certainly one of those people. For me, it's always just any song that is active where you're actually addressing someone and there's a partner with you. You have someone to sing to.... A lot of people have different opinions on addressing the table, but honestly, any opportunity I have where my song is a soliloquy or a direct address to the audience, I absolutely use the table. You have people there to connect with."
READ: Tony Nominee Brandon Uranowitz on What's in a Name
Know that a career goes along at its own natural pace.
"To be perfectly candid, I had a hard time for a while [after graduating from NYU], comparing my career and the progress of my career to other people around me, which I learned fairly quickly was a deathtrap. You have to go at your own pace and you have to pace yourself. It was a wide learning curve for me, but it was worthwhile and it thickened my skin."
Attune yourself to the difference between consistency and repetition.
"['Falsettos'] was like a master class for me every day in rehearsal [and] onstage. Every day, I was watching the best of the best be at the top of their game. But what was amazing was whenever you're doing a Broadway show or you're in a long-running show, there's always this strange balance that you have to achieve of being absolutely consistent, but at the same time [making] it fresh and new and discovering new things every night—which can be difficult to achieve. But being onstage every night, watching everybody else, [I] never really fell into the trap of repetition. I learned from my cast mates, [including] what it means to be absolutely 100 percent truthful every night."
Want to hear more from Uranowitz? Visit Backstage's Facebook page for the full video interview.
Want to star in a Broadway show? Check out Backstage's theater audition listings!