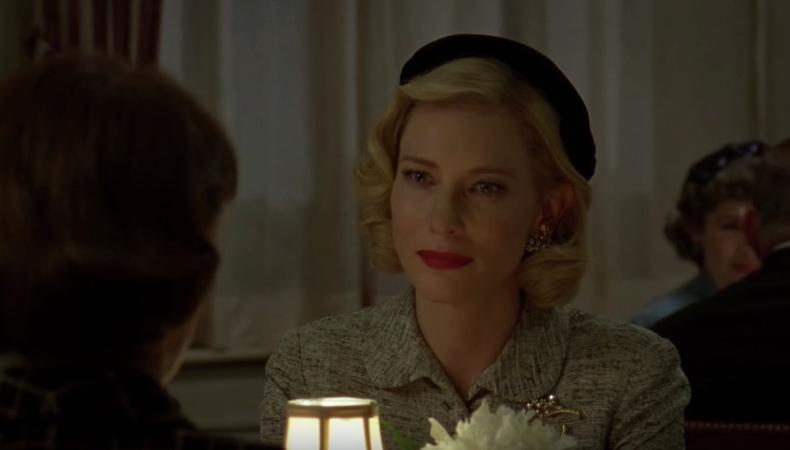 The lighting of a cigarette. The sipping of a martini. The tucking of hair behind an ear. In the first seven seconds alone of the "Carol" trailer, Cate Blanchett captivates as the effortlessly glamorous title character. Based on Patricia Highsmith's novel "The Price of Salt," with direction from Todd Haynes and a screenplay from Phyllis Nagy, the 2015 Cannes Film Festival favorite centers on a married woman in 1950's New York who begins a scandalous affair with a younger department store clerk who happens to also be a woman.
Co-starring Sarah Paulson, Kyle Chandler, and Rooney Mara (with her uncanny resemblance to Audrey Hepburn) as the fixation of Carol's wandering eye, the film is sure to play a big role come awards season. Just look at all those sultry glances! Sure, two-time Oscar winner Blanchett nabbed leading actress only a year and a half ago, but could you blame the Academy for recognizing a performer of her caliber yet again?
Inspired by this post? Check out our film audition listings!