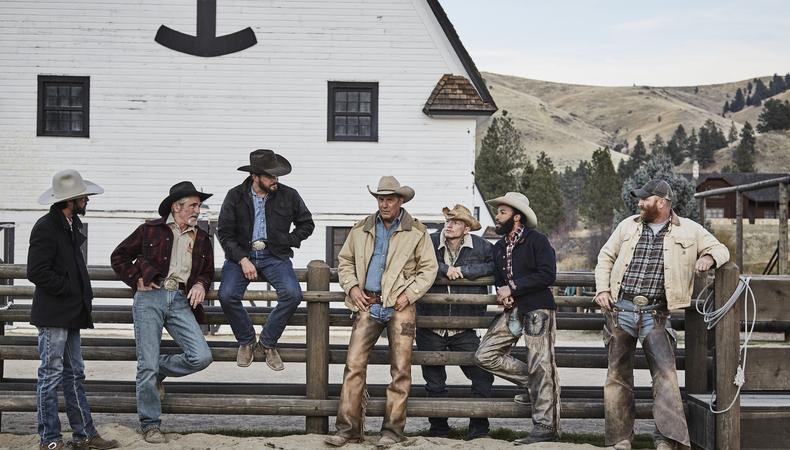 Season 4 of "Yellowstone" came to an end earlier this month—much to the dismay of many fans. For those who are hooked on the journey of John Dutton and his family as they fight to keep their Montana ranch, we've got good news. The show's executive producer David Glasser told Variety that they'll begin filming Season 5 in May, and it will likely premiere this fall. Not only does this news mean fans will get more "Yellowstone" later this year, but it also means potential casting opportunities. While you can always keep an eye on our casting call section for future jobs, we decided to round up some gigs that remind us of the hit series. From short films to new shows, here are some "Yellowstone" related gigs to bookmark as you wait for Season 5.
"
Cracked
"
A new episodic narrative TV show needs talent. Production wants Black male talent, aged 25–32, to play Matthew Green; Latino/Hispanic female talent, aged 22–27, to play Matthew's love interest; female talent, aged 30–40, to play a FBI agent; and day players of a variety of ages, genders, and ethnicities. Shooting takes place June 1–6 in Atlanta, Georgia. Pay is between $150–$200.
Want this gig? Apply here.
"
Catching Icarus
"
"Catching Icarus" is a new play being workshopped by the Denver Fringe Festival. The play is a Southern drama about the effects of the opioid crisis. Production is casting male talent, aged 28–55; and Black female talent, aged 25–40. Rehearsals are late April–June in Colorado Springs, Colorado. Pays $120 flat rate.
Want this gig? Apply here.
"Fourth Down"
This short film is about a man and a woman dealing with the challenges of scoring when they're close to the goal on and off the field. The project is casting female talent, aged 40–60, to play a strict mom. Shoot dates are April 10–12. Pay is $100–$750 per day.
Want this gig? Apply here.
"
Caswell Academy
"
Casting is underway for a 12-episode TV show. Production wants female talent, aged 13–16, to play Avalon Adams; male talent, aged 13–19, to play Avalon's best friend; and and a variety of other supporting roles, day players, and extras. The show rehearses in May and shoots in the Summer of 2024. Payment is $50–$1,000 per week.
Want this gig? Apply here!