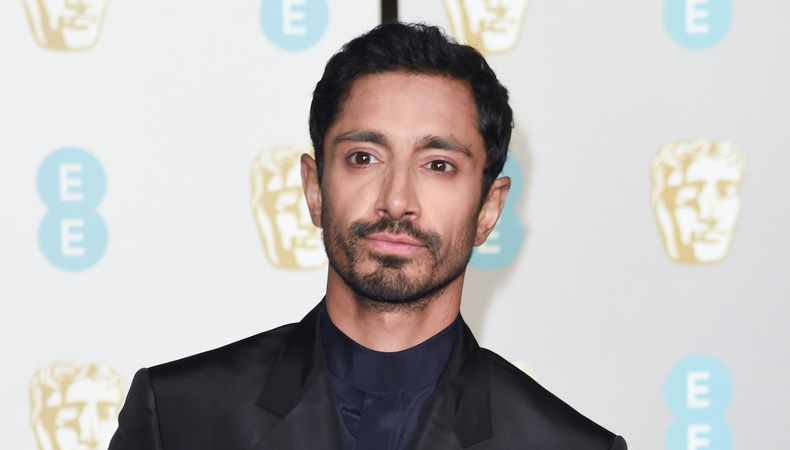 Hello, and welcome back to Week in Review, our roundup of industry-wide news. From stage to screens big and small, we've got you covered. It's everything you need to know and all you can't afford to miss.
Mughal Mowgli makes cast announcements
Upcoming rap drama Mughal Mowgli has announced a host of new talent as shooting begins in London. Led by writer and Emmy-winning actor Riz Ahmed, the project follows a British-Pakistani rapper who is struck down with illness on the cusp of his first world tour, and is the debut feature from writer-director Bassam Tariq. Joining the cast is Nabhaan Rizwan, the winner of this year's Royal Television Society Breakthrough Award winner for Amazon's Informer, alongside Aiysha Hart (Colette and Line Of Duty), Anjana Vasan (Sex Education), Sudha Bhuchar (Mary Poppins Returns) and Alyy Khan (The Valley). No casting director has been officially linked with the BBC Films and Ahmed's Left Handed Films production, but it seems the project is well underway.
Disney's Frozen is coming to London
Disney's stage production of Frozen is coming to London, opening at the Theatre Royal Drury Lane in the autumn of 2020. Currently running on Broadway, the now-confirmed London production will be led by original director Michael Grandage and is to relaunch the historic West End theatre following a £45 million refurbishment.
Want to know more about acting in Frozen?
Frozen, which has been running on Broadway for a year, features 12 new songs alongside the film favourites and was nominated for three Tony awards. Grandage said: "Bringing Frozen to the stage has been a gloriously happy journey. We're all looking forward to getting back in the room together as a creative team, to build our London company and bring Frozen to the West End." He added that it was a "great honour" to reopen Andrew Lloyd Webber's refurbished Theatre Royal Drury Lane, "one of the crown jewels of London's West End." Casting for the production has not yet been announced.
READ: So You Want to Act in the West End?
Actor who made homophobic comments sacked from musical
Following a storm on social media, the actor who claimed homosexuality was not "right" is no longer part of an upcoming stage production The Color Purple, in which she was to play a gay character. After a post from 2014 was found and reposted by Hamilton cast member Aaron Lee Lambert, actors and campaigners called for Oluwaseyi (Seyi) Omooba to leave the musical, due to open in July at The Curve, Leicester. Omooba was due to play the lead role of Celie, a character that has a relationship with another woman. However, the show's producers said last week that "following careful reflection" she would "no longer be involved in the production."
A statement from producers admitted that the Facebook post from 2014 in which Omooba said she did not believe people could be born gay had "caused significant and widely expressed concerns." They clarified that the audition process for The Color Purple "was conducted professionally and rigorously, led by an exceptional casting director" and that neither theatre operates "a social media screening process in the casting of actors." A replacement has not yet been announced. Read more here.
Schools performing arts programme gets a boost from BBC and the Brit School
A scheme to engage young people in the performing arts is to be supported by the BBC, the Brit School and many more cultural organisations. Theatres, broadcasters, and dance companies are among those working with the government on the £5 million programme, reaching out to 10,000 children and young people in the UK and focussing on those from disadvantaged backgrounds. Announced by culture secretary Jeremy Wright last week, the Youth Performance Partnership scheme will see those aged between 5 and 18 learn about creative, technical and performing roles across the arts. It comes after the government received severe criticism from the industry as music and drama are being deprioritised, and in some cases dropped, from school curriculums.
Join the LGBTQ+ BFI Flare Film Fest + More London Events 18–31 March
Elton John's 'tell it all' biopic may be censored
According to reports, the makers of Elton John biopic Rocketman are under pressure to censor a scene showing the singer-songwriter in bed with a male lover. Currently in post-production, it's been suggested that Rocketman is to be censored in a bid to lower the age rating of the finished film. According to the Daily Mail, 40 seconds of footage showing stars Taron Egerton as John and Richard Madden as his lover and manager John Reid naked in bed could be cut.
Despite the openly gay star promising filmmakers they could "tell it all," director Dexter Fletcher is apparently "under pressure to trim it from the final cut." Fletcher responded on social media, saying that the film would be a "no-holds-barred" piece, and that the story was "nothing but rumours". According to the Guardian, the film may premiere out-of-competition at Cannes before the Rocketman's UK release on 24 May.
An unpredictable opening
Soho's Boulevard Theatre is to be refurbished and reopened this autumn, promising to become London's "most unpredictable" stage. The 165-seat theatre was originally a nightclub, established as part of one of Britain's first strip-clubs. After playing host to alternative comedy acts such as Eddie Izzard, Dawn French, Jennifer Saunders and Rik Mayall, it closed in 2004. Now the owner's granddaughter is reopening the venue, featuring Europe's "most advanced" revolving stage. Led by artistic director Rachel Edwards, who sees it as an "off-Broadway-style fringe theatre," it will focus on emerging writers and directors.
For more from Backstage UK, check out the magazine.