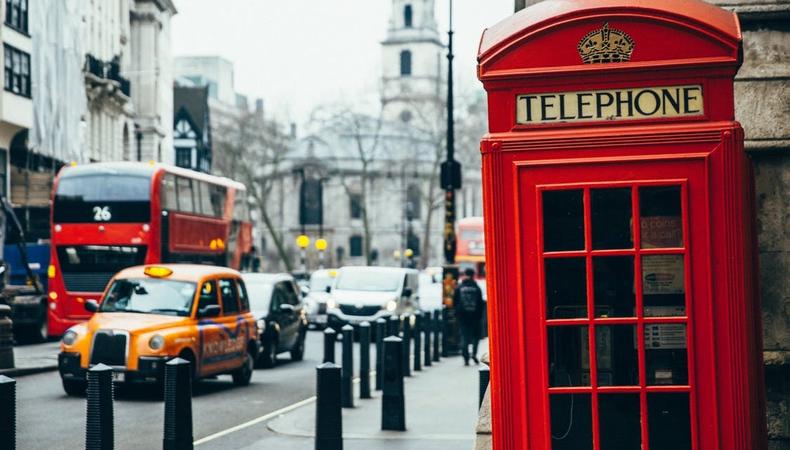 Whether you're already in the U.K. and looking to break into the biz, or you're a stateside-residing actor considering a leap across the pond, here's what you should know about being a working actor in the U.K.
Don't assume you'll automatically get a work visa.
"It used to be the case that it was more knockabout, and you could be a lot less defined in the application if you'd made one 10 years ago. But it's a different regime now to what it was pre-2008 and pre–points-based. You can no longer assume any knowledge. You've got to build your case and not assume they'll take a leap of faith and let you into the country. You've got to take [the visa application process] against the backdrop that what the government is trying to do is make sure that jobs are available for British or European actors," adds Sparks. You've got to justify why you deserve that visa over someone in the European economic system." —Robert Sparks, immigration lawyer and expert
Even high-profile jobs may not pay well.
"Broadway and West Coast casting directors go all stupid over West End theater credits. It's as close to an imprimatur as you can get. So that's an asset, and that's good, because the money sucks. An ensemble member of a big London musical makes about a LORT B salary (about $700 per week), so don't think you'll be able to support yourself acting unless you're really lucky. At least not at first. And not in such an expensive city: London makes New York look like a bargain. And it's worth remembering that the economy in the U.K. is worse than it is here in the U.S., so a survival job will be harder to find." —Fred Applegate, stage and screen actor who starred in the West End production of "The Producers"
U.K. headshots are their own breed.
"The U.K. market is catching up and people have been using colour for a couple of years now, but there are still agents and casting directors who prefer a black and white shot, and there are still actors who believe their headshot should be black and white.
"In the U.K., headshots have traditionally been seen as blank canvasses from which casting directors can see the potential characters an actor could play. In L.A., actors are taught to be much more specific about their type and it's reflected in their headshots." —Tony Gibbons, British actor and photographer who now lives and works in Los Angeles
You don't have to be in London to work.
"When you're out of work, quality of life is so important and if you can afford to have a good quality of life and you're in London then that's brilliant. But if you can't–which I certainly couldn't–then you can work regionally and build a network and a career in that way." —Maria Crocker, Newcastle-based actor and director
If you want to make the move, know it is possible.
"The passport and citizenship process [to move to the U.K.] was quite easy to do in the States, and the two passports open up all of the necessary doors over here. You'll have to get yourself set up in terms of taxes and stuff like that here, but there are plenty of people who are willing to help out. As for work...I'm not sure how difficult it would be as a young person just out of college. I find the Brits are quite receptive to Americans—it's just about if you fit what they're looking for. And there are quite a few times when casting people are looking for Americans for films." —Ian Knauer, working actor who moved to London from the U.S. several years ago
Put your new knlowegde to use and check out Backstage's U.K. audition listings!