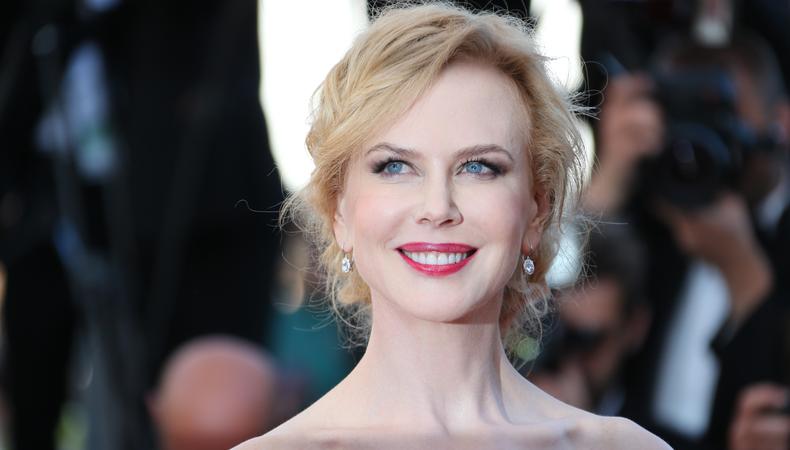 Training is a key part of becoming an actor. For some actors, though, the training they need can't be found in high school or acting colleges. There are many successful actors who didn't go to college—or didn't finish college or even high school—but who instead found training elsewhere and went on to have great careers.
Anne Hathaway
"Les Miserables" Oscar winner Anne Hathaway studied English and Women Studies at Vassar College briefly until she transferred to New York University. Hathaway, however, never finished her college degree, choosing to pursue her acting career instead. Hathaway did, however, train at the American Academy of Dramatic Arts and under The Barrow Group Theater Company's acting program.
Kelsey Grammer
Kelsey Grammer, best known for his Emmy Award winning work on "Cheers" and "Frasier," attended Juilliard for two years before he was kicked out for poor attendance. Since then, Grammer has received a Tony Award nomination for his performance in "La Cage Aux Folles" and has enjoyed multiple Emmy nominations and awards for his television work.
Halle Berry
Academy Award winner for "Monster's Ball," enrolled in Cuyahoga Community College but never finished her studies because of a slew of beauty pageants that she won. Instead, she headed to Chicago to pursue a career in modeling. Berry has had a successful career despite dropping out of college, appearing in films such as "The Call" and "X-Men: Days of Future Past."
Michael Fassbender
Michael Fassbender attended the Drama Centre in London, but never fully completed his studies, dropping out of college at the age of twenty and taking on a series of odd jobs (such as modeling) until he gained more success as a mainstream actor. Since then, Fassbender has gone on to star in "Inglourious Basterds," "Shame," and "Prometheus."
Tom Hanks
Tom Hanks attended California State University, Sacramento but never earned a degree. After a few years in school, Hanks decided to pause his studies to work as an intern at the Great Lakes Theater Festival. Hanks is a two-time Academy Award winner for his work in "Forrest Gump" and "Philadelphia," and made his Broadway debut in Nora Ephron's "Lucky Guy," for which he received a Tony Award nomination.
Claire Danes
Claire Danes, a young child star, chose to leave Hollywood to attend Yale University. Though she later returned to acting and didn't complete her degree, she credits her college experience as essential to finding herself. Danes has won Emmy Awards for her work on "Homeland" and "Temple Grandin."
Leonardo Di Caprio
Leonardo Di Caprio was fourteen when he signed with an agent, and only completed high school with the help of a tutor, as he balanced his acting work with his education. Di Caprio never attended college, and has gone on to star in blockbuster hits like "Titanic" and "The Great Gatsby."
Clint Eastwood
Before Clint Eastwood was an Oscar-winning actor, director, and producer, he attended Los Angeles City College. He never graduated, and took on a slew of odd jobs to get him through—including as a steelworker and logger. Eastwood first came to prominence with his work on the television series "Rawhide," and is currently working on a "Jersey Boys" feature film.
Matt Damon
Matt Damon attended Harvard University but never graduated. Damon rose to prominence with his work on "Good Will Hunting," for which he received an Academy Award for the screenplay, which he penned with Ben Affleck, as well as a nomination for his performance in the film. Damon has also won a Golden Globe Award for his performance in "The Martian."
Nicole Kidman
Nicole Kidman is a celebrity who didn't finish her high school career in Australia, instead pursuing acting jobs until she landed on Hollywood's radar with her performance in "Dead Calm." Kidman did, however, train at Australian Theatre for Young People.
Emma Stone
Emma Stone never finished high school, instead convincing her parents to move to Hollywood so she could pursue an acting career full-time. She was home-schooled so she could audition during the day, and rose to prominence after her leading role debut in "Easy A," a modern take on Nathaniel Hawthorne's "The Scarlet Letter." Emma Stone has won an Academy Award and a Golden Globe Award for her performance in "La La Land."
Liza Minnelli
Another celebrity who never finished high school, The legendary Liza Minnelli was an apprentice at the Cape Cod Melody Tent in Massachusetts. She made her Broadway debut in Kander & Ebb's "Flora the Red Menace"—and the rest is history. She has an extensive list of film, television, and stage credits, including role on the fourth season of Netflix's reboot of "Arrested Development."
Joseph Gordon-Levitt
Jospeh Gordon-Levitt left Hollywood to go to college, attending Columbia University after his success in "10 Things I Hate About You." However, Gordon-Levitt chose to leave college and return to his acting roots. Has has appeared in numerous films and television series, including "Star Wars: The Last Jedi," "Snowden," and "Lincoln."
Jake Gyllenhaal
Jake Gyllenhaal attended Columbia University—but unlike his sister Maggie, never completed his degree. Gyllenhaal began acting at the age of ten, but rose to prominence after his work in the indie flick "Donnie Darko." He was nominated for an Academy Award for his work in "Brokeback Mountain."
Anna Paquin
Anna Paquin had already won an Academy Award for her work in "The Piano" at the age of eleven, and continued working as an actor since then. She attended Columbia University, and took a leave of absence to focus more on her acting career. She also appeared in HBO's "True Blood" as Sookie Stackhouse, for which she won a Golden Globe.
Julie Andrews
Julie Andrews never completed high school, opting instead to take voice and acting lessons. Andrews made her Broadway debut at the age of nineteen in "The Boyfriend," and returned to Broadway two years later in "My Fair Lady." Since then, her career launched and she starred in countless films and musicals, winning an Academy Award for her work in "Mary Poppins."
Daniel Radcliffe
Daniel Radcliffe rose to prominence with the "Harry Potter" franchise, and continues to work today, though he never went to college. Radcliffe made his Broadway debut in "How to Succeed in Business Without Really Trying" and has appeared in numerous films such as "Kill Your Darlings" and "The Lost City."
Jennifer Jason Leigh
Jennifer Jason Leigh dropped out of high school six weeks before graduation to take on a role in "Eyes of a Stranger." She gained prominence a year later for her work as the female lead in "Fast Times at Ridgemont High." Since then, Leigh is most well known for her work on "Single White Female," "Last Exit to Brooklyn," and "Short Cuts." She has also appeared on ABC's "Revenge."
Ryan Gosling
Child star Ryan Gosling never completed high school, choosing to instead take on more roles in indie films, where he could play a larger variety of characters. He rose to prominence and became a mainstream talent after his work in "The Notebook," and has since gone on to star in feature films like "Blue Valentine," "Drive," and "Only God Forgives."
Hillary Swank
Two-time Academy Award winner Hillary Swank never completed high school, dropping out and moving to L.A. with her mother until she found steady work on television. Later on, though, Swank did get a GED. She won the Academy Award for her work in "Million Dollar Baby" and "Boys Don't Cry."
Michael J. Fox
Michael J. Fox dropped out of high school at the age of fifteen to co-star in a Canadian television series. Fox left Canada at the age of eighteen to pursue an acting career in Hollywood, and later got his GED in his thirties. Fox has appeared in numerous films and television shows, including "See You Yesterday," "Curb Your Enthusiasm," and "The Michael J. Fox Show."
Check out Backstage's film audition listings!