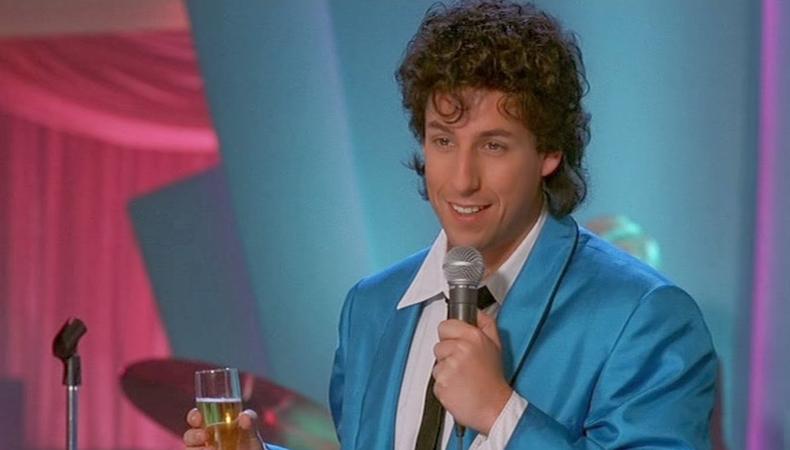 Is there anything in life sweeter than being able to say, "I told you so"? Maybe. But Adam Sandler wouldn't know because when the actor (an understatement, as he is today in and of himself a brand) ran into the professor who told him to quit acting 20 years after the fact, Sandler said no such thing.
Making an already-great story greater, it comes courtesy of Brad Pitt, who sat down with Sandler for an episode of Variety's "Actors on Actors."
"You were at NYU, and it was your acting coach or acting professor, I believe," Pitt says to Sandler, recalling a story he heard from the director Bennett Miller. "He took you out for a beer and he kindly said to you, 'Think about something else. Listen, you got heart, but you don't have it. Choose another path.' "
Adam Sandler Is Not Here to Make You Laugh
The tale could have ended there—the professor was wrong and surely Sandler's ubiquitous success served as a constant reminder of that. But then Sandler ran into the man 20 years later, post-SNL infamy and big screen mega-success. Rather than gloat, Sandler took the road less traveled, i.e. the high one.
"There's a second part to this story," Pitt adds. "This is why it's my favorite Adam Sandler story and I think it says a lot about you. You ran into him when you were getting the ultimate payday, you were with a bunch of friends. Anyone would think, that's the opportunity to rub it in his face. Reportedly, what you did was, you said hi and you introduced him to your friends and you said, 'This is the only teacher to ever buy me a beer.' That's the guy I know, and I think that's why you're here after all these years."
What did Sandler have to say about this little incident? You can (and should) watch the whole worthwhile interview here, but feel free to pocket Sandler's mindset of gratitude regardless.