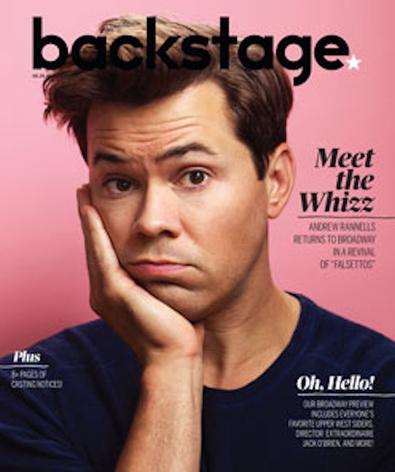 "Falsettos" marked a first of its kind. James Lapine and William Finn's musical about marriage, parenthood, and the nature of a modern family premiered on Broadway in 1992 and took home two Tony Awards for best book of a musical and best original score.
This was the same year that saw the first clinical trials of "cocktail" combination drug therapies for those suffering from HIV/AIDS, momentously hinting that an end to the epidemic may be in sight. By that time, AIDS had claimed hundreds of thousands of American lives and forever altered the landscape of sexual freedom and, specifically, gayness.
While Lapine and Finn's early-'80s-set "Falsettos" is not limited to a "gay" musical or an "AIDS" musical, it was among the first major stage productions (along with "Angels in America") to take the tragedies of the era and place them center stage. Here, the disease is shown in New York City through the experiences of gay lovers Marvin and Whizzer.
"I remember seeing 'Falsettos' on the Tonys in '92 and being like, 'What the hell was that show?' " Andrew Rannells recalls over lunch in Manhattan's Financial District. "I was a gay kid in Nebraska, [and] it was talking about gay issues. It was very exciting and unlike anything I had seen before."
Getting to the Great White Way to see the live show as a young Nebraskan teen was not in the cards, however; Rannells' first experience with "Falsettos" in full came several years later, by way of the Nebraska AIDS Project's community theater production.
"I fell in love with the show and fell in love with the score," Rannells says. "I had the CDs and just wore them out."
Rannells himself may well invoke similar resonance with today's young LGBTQ theatergoers when he brings this groundbreaking musical back to the New York stage in Lincoln Center Theater's anticipated Broadway revival. Sharing the spotlight with two-time Tony winner Christian Borle as the Marvin to his Whizzer, Rannells begins his first full Broadway run since starring as Elder Price in "The Book of Mormon" when "Falsettos" opens at the Walter Kerr Theatre Oct. 27.
READ: "9 Questions With...Christian Borle"
"It's crazy that I'm going to get to do it because it's one of those things that I've been aware of for so long," he says. "It feels so strange to be a part of it now, but it's really exciting."
Lapine and Finn, who are also known for "The 25th Annual Putnam County Spelling Bee" and previously worked with Rannells on a workshop of their "Little Miss Sunshine" musical adaptation, are back running the show for this "Falsettos" revival. Joining them, Rannells, and Borle (both of whom also met doing the "Little Miss Sunshine" lab) is a stellar ensemble cast led by Stephanie J. Block as Marvin's ex-wife, Trina; Brandon Uranowitz as the ex-couple's therapist and Trina's new husband, Mendel; and Tracie Thoms and Betsy Wolfe as Dr. Charlotte and Cordelia, Marvin's lesbian neighbors.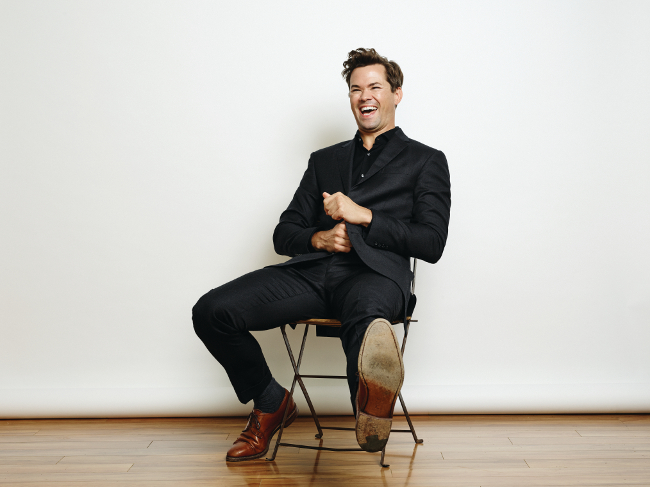 Beyond its queer themes and plot points, "Falsettos" examines the nature of the modern family in an urban setting through these characters. Despite the messiness that comes with adultery, divorce, and remarriage—particularly related to Marvin and Trina's young son, Jason— "Falsettos" is about "rearranging their family dynamic to make everything OK," Rannells says. And as for the supporting players, "They all sort of become a family, and they all take care of each other," Rannells continues. "Those final moments of the show are so—I could cry just thinking about it right now. They're so beautiful, how they all come together in this moment of real tragedy. I think that's really universal."
Rannells relates to this idea of finding his "family" not just as a gay man, but as a small-town boy who moved to the big city.
"Being in New York and needing to sort of make up your own family is something that we can all relate to," he says. "You're not always with your immediate family. You look outside into your friend circle, which is very much what these characters do together."
While Rannells first saw "Falsettos" on the Tonys telecast in 1992, it would be another five years before he graduated high school and moved to New York City, where he attended Marymount Manhattan College to pursue a career in acting. But he knew long before first seeing Lapine and Finn's masterpiece that he was meant for the stage and screen. Performing in community theater projects, acting in local commercial gigs, and eventually landing a few national voiceover cartoon jobs from a young age, he always had his sights set on New York.
"I was coming from an all-boys Catholic high school and there wasn't a lot of guidance as to what the best program would be," he says. "I had to be resourceful and kind of scrappy."
One of his best resources as a New York newbie? Backstage. Not only, he says, did Backstage give him industry know-how, but it was how he got his first headshots, his first non-Equity summer stock job, and got cast in his award-winning titular turn in a 2002 Austin, Texas, production of "Hedwig and the Angry Inch." That one was "a crazy experience"; he later revisited the role on Broadway in 2014, taking over for Neil Patrick Harris.
READ: "5 Reasons to Join Backstage Immediately"
"Backstage was very helpful because it made you feel like you had some sort of inside track as to what was going on," Rannells says of his early years working in New York. "I didn't have an agent until I got 'Hairspray.' I had to get a Broadway show without an agent to get an agent."
At age 26, his 2005 stint in "Hairspray"—first as an ensemble player and understudy for Link Larkin, Corny Collins, and the rotating Male Authority Figure, then full-time as Link—opened more doors for the then-actor on-the-rise and set him on track for acting ventures like his Tony-nominated performance in "The Book of Mormon," Ryan Murphy's short-lived NBC comedy "The New Normal," replacement Broadway gigs in "Hedwig," "Hamilton," and "Jersey Boys," and a starring role alongside Lena Dunham on HBO's "Girls," which wraps its sixth and final season early next year. (At the time of interview, Rannells and the "Girls" crew only had one episode left of filming. "This will be a good one," he assures. "They're tying things up very nicely for everybody.")
"I have to say that every experience I've had, I feel really lucky that it's topped itself somehow," Rannells says. "Each one gets a little bit better than the last. I just feel very fortunate."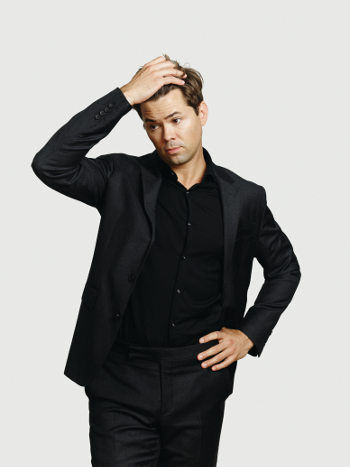 Such satisfaction, of course, did not just come by happenstance. Now 38 and approaching his 20-year anniversary in the city, Rannells has worked tirelessly to reach the heights seen since "Hairspray." It is an ethic not lost on his "Falsettos" co-star and friend Borle.
"It's such a clichéd thing to say about your fellow actors, but it's genuinely true with him: He's such a generous performer," Borle says over the phone. "He is super prepared, which is my favorite quality in an actor. [And] he's so damn charming and he sings like a dream; it's very easy to fall in love with him."
While it's clear now that Rannells always had the makings of a leading man, he reflects today on his earlier work in the ensemble, as an understudy, and going through the paces while chasing the dream. He wouldn't change a thing.
"It was always my goal to be a working actor," he says. "I was never frustrated; I was thrilled. That was my dream come true, to be on Broadway. I was always ambitious, but if my career had ended with me being in the ensemble of those shows on Broadway, I would still be very happy doing it. It's what I always wanted."
---
Learning on the Job
Recalling his first night on Broadway as an ensemble member in "Hairspray," Rannells says that sometimes a dream come true is not how you'd imagined it. "It was a Tuesday night in January—a hot ticket," he jokes. "The house was, like, half full, and I just remember the curtain going up when we were doing 'Good Morning Baltimore.' First of all, it didn't go up. It malfunctioned. So we had to stop the show and start it over. It was my first night, [and] it was terrifying. And then seeing how few people were in the audience that night was like, 'Oh my God.' For me, it was the biggest night of my life, and for those people it was just a Tuesday night seeing a show. So that was a little surprising. It was a hard thing to learn about ticket sales in a long-running show. There are periods of time where there are not a lot of people in there—and then all of a sudden, it'd be sold out for months and it was great. And then we'd go back to lighter houses. The business of Broadway is interesting."
Do you dream of the stage? Check out our theater audition listings!