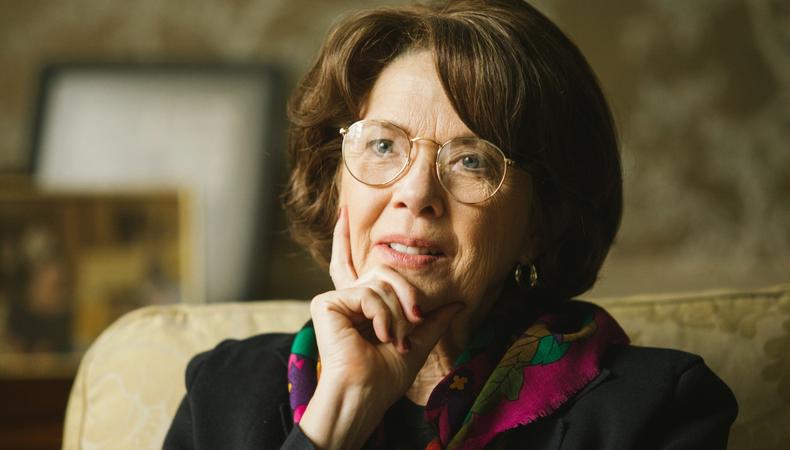 As the Screen Actors Guild Awards' nominating committee chooses its favorite performances, certain big-screen performances in 2019 remain unforgettable. A particularly strong year for feature filmmaking makes this year's supporters feel more like leads; the 33 stars below can steal the show or contribute seamlessly to an ensemble performance as needed. Backstage is looking ahead to the Dec. 11 SAG Award nominations announcement and rounding up the best and worthiest work for your consideration.
OUTSTANDING PERFORMANCE BY A FEMALE ACTOR IN A SUPPORTING ROLE
Annette Bening, "The Report"
It's not easy to step into the shoes of a politician with a long career, and it's even more difficult when that person is still in the public eye. But Bening, with her equally long public career, makes a convincing Sen. Dianne Feinstein. She navigates the tricky line between written role, parody, and imitation with aplomb, building a character that feels true to the story while avoiding C-SPAN mimicry.
Cho Yeo-jeong, "Parasite"
No one can gasp quite like Cho. As the slightly ditzy and extremely wealthy Mrs. Park, Cho responds to every blemish to her perfectly lavish life with exquisitely timed inhalations of breath. But although she makes us laugh, we feel for her, too—especially in Bong Joon-ho's horrific finale, when a shock to the system triggers a somewhat more extreme reaction.
Penélope Cruz, "Pain and Glory"
Cruz is always captivating onscreen, but as the anchor in our protagonist Salvador's fondest childhood memories, she uses the film's nostalgia to her advantage. Even with limited screen time, Cruz builds a performance layered with years of emotion—and makes it look easy-breezy in her fourth collaboration with writer-director Pedro Almodóvar.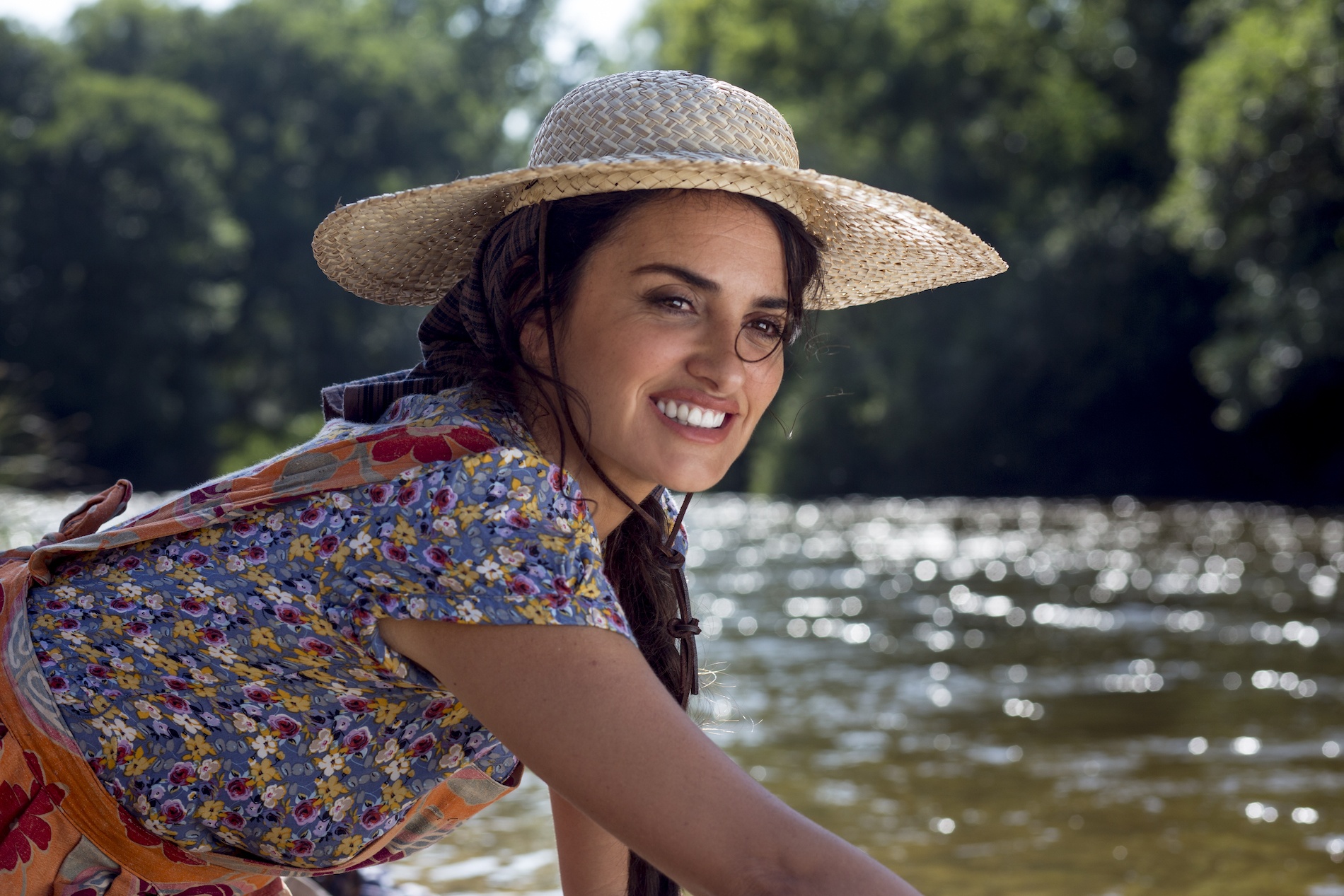 Laura Dern, "Marriage Story"
The Dernaissance is alive and thriving, and we should all thank our lucky stars to bear witness. That said, calling it a rebirth would imply Dern ever ceased doing great work—patently untrue. Rather, it seems as though the roles have caught up to her superiority, exemplified by her terrain-chomping lawyer in "Marriage Story." There's scene stealing, and then there's Dern in stilettos and a bandage dress telling your ex-husband precisely where he can go.
Jennifer Hudson, "Cats"
Hudson's rendition of Andrew Lloyd Webber's "Memory" in this film's trailer alone could count as award-worthy. The actor-singer, who in her breakout role in "Dreamgirls" earned an Oscar for serenading audiences with that showstopper of a voice, is back to belt her way into our hearts as the ostracized and aching feline Grizabella.
Scarlett Johansson, "Jojo Rabbit"
An emotional center of "Jojo Rabbit" is Johansson's warm, playful, and supportive Rosie. She understands that her son's Nazi fanaticism comes from the world he's been brought up in, a necessary evil under the authoritarian regime. But there's clearly more to her.
Nicole Kidman, "Bombshell"
With a career brimming with some of the finest performances of the last three decades, Kidman delivers one of her best film turns yet in "Bombshell." Playing former Fox News anchor Gretchen Carlson, she is stoic and determined while bringing the hammer down on Roger Ailes and his rampant, closed-door sexual misconduct. To watch her do it is as satisfying as it gets.
Jennifer Lopez, "Hustlers"
When Lopez's stripper-scammer Ramona arrives in Lorene Scafaria's box office hit, pole dancing unforgettably to Fiona Apple's "Criminal," we're reminded of why we go to the movies. We go for stars like Lopez, who harnesses her natural charisma here like never before. And we go for performances like this one; Ramona is both warm mother figure and cold mercenary seeking revenge—and she's so fabulous it's, well, criminal.
Janelle Monáe, "Harriet"
Proprietor Marie Buchanon, who houses escaped slaves in pre-Civil War Philadelphia, is equal parts regal finery and gentle empathy. Blending the two is Monáe, who has such an understanding of her own charisma that she can tone a character down to her most restrained and still make herself and others shine—a quality quintessential to a great supporting performance.
Elisabeth Moss, "Us"
The thing about Moss is that she regularly delivers the kind of nuanced and achingly humanistic work that she became known for on shows like "Mad Men" and then "The Handmaid's Tale," to Emmy-winning effect—but we all know she's also got some feral crazy in her, too. She unleashes it in Jordan Peele's "Us," a savory performance that ironically mirrors Moss' own actorly dichotomy.
Florence Pugh, "Little Women"
"Fighting With My Family" and "Midsommar" were just the start of Pugh's helluva year; "Little Women" is the crowning jewel. Her performance as Amy March, a character most audiences know from past film iterations of the classic Louisa May Alcott novel, is more than just feisty and headstrong. She's a woman who longs for something more, and watching Pugh play those desires—particularly in two standout monologues—will make you want to stand and cheer.
Da'Vine Joy Randolph, "Dolemite Is My Name"
A star is born! Holding her own and then some against comedy heavyweights including Eddie Murphy and Keegan-Michael Key, Randolph is the knockout breakout of this Craig Brewer film. She brings specificity and charm to the real-life Lady Reed, an actor with a star-is-born moment of her own in Rudy Ray Moore's infamous blaxploitation classic "Dolemite."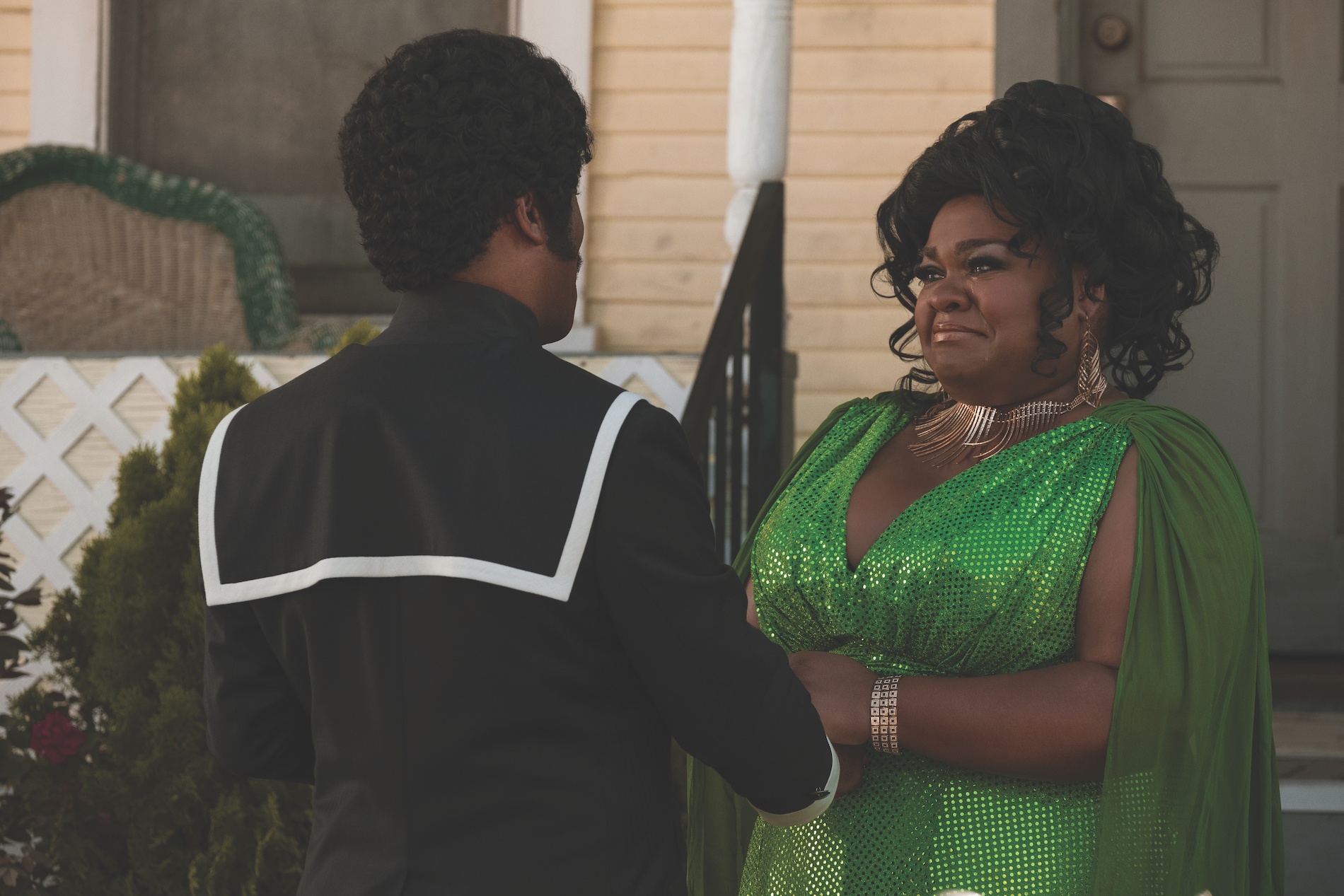 Margot Robbie, "Bombshell"
Playing Kayla Pospisil, one of the few characters in "Bombshell" not based on a real-life figure, Robbie is an amalgam of many young Fox News employees under the reign of Roger Ailes. Experiencing the most explicit forms of sexual harassment while Kidman's Gretchen Carlson pursues legal action and Charlize Theron's Megyn Kelly grapples with her own Ailes experiences, Robbie plays the film's pulsing heart, to devastating effect.
Margot Robbie, "Once Upon a Time in Hollywood"
Robbie makes the most of her limited screen time in Quentin Tarantino's kaleidoscopic portrait of '60s Hollywood as burgeoning "it" girl Sharon Tate. Effervescent and captivating as always, she brings a riveting gravitas to the screen despite, or because of, what we as an audience know is coming.
Maggie Smith, "Downton Abbey"
The razor-sharp Dowager Countess of Grantham, as played by this two-time Oscar-winning legend, once again finds a way to steal the show—this time on the big screen rather than the small. Smith can spout whimsy or venom like few other living actors, and her imperious stare is enough to make the other residents of Downton shrivel. Never count Smith out of any awards race.
Meryl Streep, "Little Women"
Meryl Streep is no stranger to chewing scenery, but her take on the curmudgeonly Aunt March of "Little Women" will remind you just why we enjoy watching the master at work time and again. Comedically nonplussed by small talk and niceties, she's one who wants the best for her young nieces while ultimately just looking out for herself.
Zhao Shuzhen, "The Farewell"
As the ailing matriarch at the heart of Lulu Wang's "The Farewell"—who is also the only member of her family not aware of her impending death—Zhao gives a deeply moving performance that is both very funny and entirely unsentimental; that she does so entirely in Mandarin is a testament to her laser-focused portrayal that, yes, will make you weep. (She plays a dying grandma, after all!)
OUTSTANDING PERFORMANCE BY A MALE ACTOR IN A SUPPORTING ROLE
Alan Alda, "Marriage Story"
In the least patronizing sense, seeing (and hearing) Alan Alda act is like a big hug. While he's of course given many a ferocious performance, the tenderness with which he imbues his time onscreen in "Marriage Story" is akin to a grandfather's heavy hand on your shoulder. Playing a last-resort divorce lawyer, he is the antithetical sugar to Laura Dern's spice, exuding fresh-from-the-microwave warmth.
Sterling K. Brown, "Waves"
It's often painful to watch the pressure and fatherly expectation Brown's Ronald puts on his teenage son, Tyler (Kelvin Harrison Jr.), in Trey Edward Shults' "Waves." But one of the many societal hurdles the film tackles is the extra lengths black Americans must go to catch up to their privileged counterparts. As the physical and emotional embodiment of a man who has fought for respect his entire life, Brown astounds.
Timothée Chalamet, "Little Women"
Chalamet himself has said that his Theodore "Laurie" Laurence in Greta Gerwig's "Little Women" is secondary to the titular foursome, but he has the audience falling in love with him in no time—much like the March sisters. Boyishly charming and romantic (just try not tearing up during his proposal to Saoirse Ronan's Jo), the Oscar nominee proves yet again why he's one of the most bankable actors of his generation.
Willem Dafoe, "The Lighthouse"
Dafoe has the singular skill of making anything sound like Shakespeare. While much of his dialogue in this Robert Eggers two-hander is inspired by the likes of Herman Melville and Sarah Orne Jewett, Dafoe makes new poetry as a lighthouse keeper driven off-kilter by isolation. Even while he's being buried alive, dirt flying into his mouth, Dafoe is unwavering in his commitment to an unforgettable performance.
Jamie Foxx, "Just Mercy"
When he's onscreen in this film, Foxx could break your heart just by breathing. Watching him play the wrongfully convicted Walter McMillian, you see a man go from accepting his demise at the hands of an unjust system to experiencing glimmers of previously unthinkable hope. It's during this real-life legal drama's quiet moments that Foxx stuns.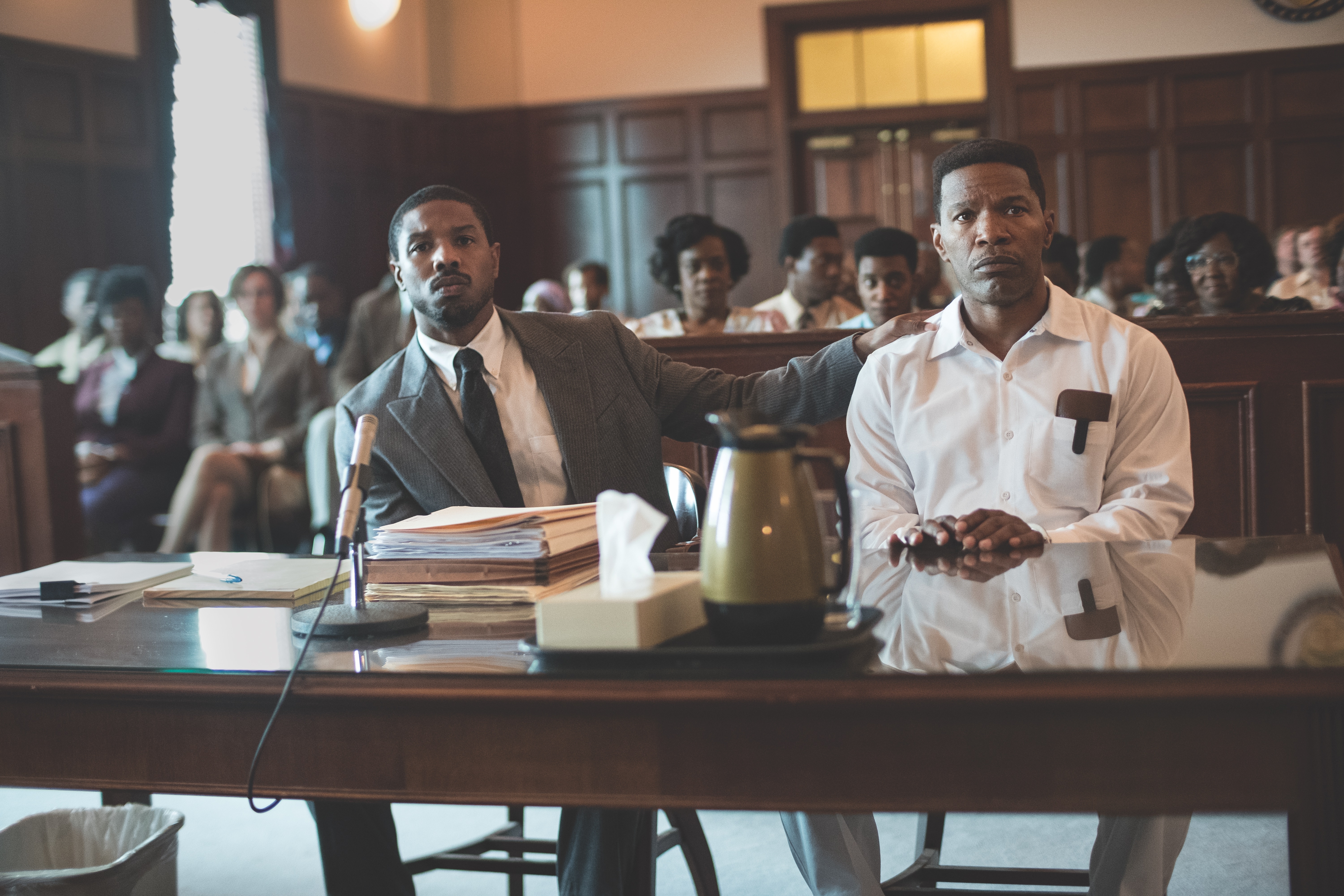 Tom Hanks, "A Beautiful Day in the Neighborhood"
The two-time Oscar-winning Hanks brings with him decades' worth of goodwill and charm to his portrayal of children's TV personality Fred Rogers, who in this love letter from director Marielle Heller seems to have invented kindness itself. Hanks, at his gentlest and most heartwarming, is always actively listening to those around him, personifying innocent curiosity and grace.
Anthony Hopkins, "The Two Popes"
Who knew Pope Benedict XVI could provide both laughs and edge-of-your-seat thrills? Leave it to a master like Hopkins, who can exude wisdom without ever sacrificing charm, to allow us to see past the gravitas of the famous man. Along with Jonathan Pryce as Cardinal Jorge Mario Bergoglio, he makes matters of religion and leadership become matters of the heart.
John Lithgow, "Bombshell"
It's always fun to watch a consummate actor sink his teeth into a complex villain role. But when that villain happens to be Roger Ailes, and that film happens to be "Bombshell," and the time happens to be a post-#MeToo 2019, watching his inevitable downfall is satisfying as hell. Making it even richer is Lithgow's gargantuan, bone-deep transformation.
Rob Morgan, "Just Mercy"
Morgan's Herbert Richardson, O'Shea Jackson Jr.'s Anthony Ray Hinton, and Foxx's Walter McMillian somehow establish an intimate camaraderie despite being separated by prison walls on death row. How does Morgan establish such intimate chemistry with scene partners he can't see face-to-face? "Just Mercy" wouldn't work without this actor's heartbreaking vulnerability.
Al Pacino, "The Irishman"
As Jimmy Hoffa in "The Irishman," Pacino gives you get exactly what you expect—and it's exactly what you want, too. Few can play hair-trigger hot-headedness and larger-than-life machismo like this Oscar-winning master, and in his debut collaboration with Martin Scorsese, his take on the famous union leader is one for the books.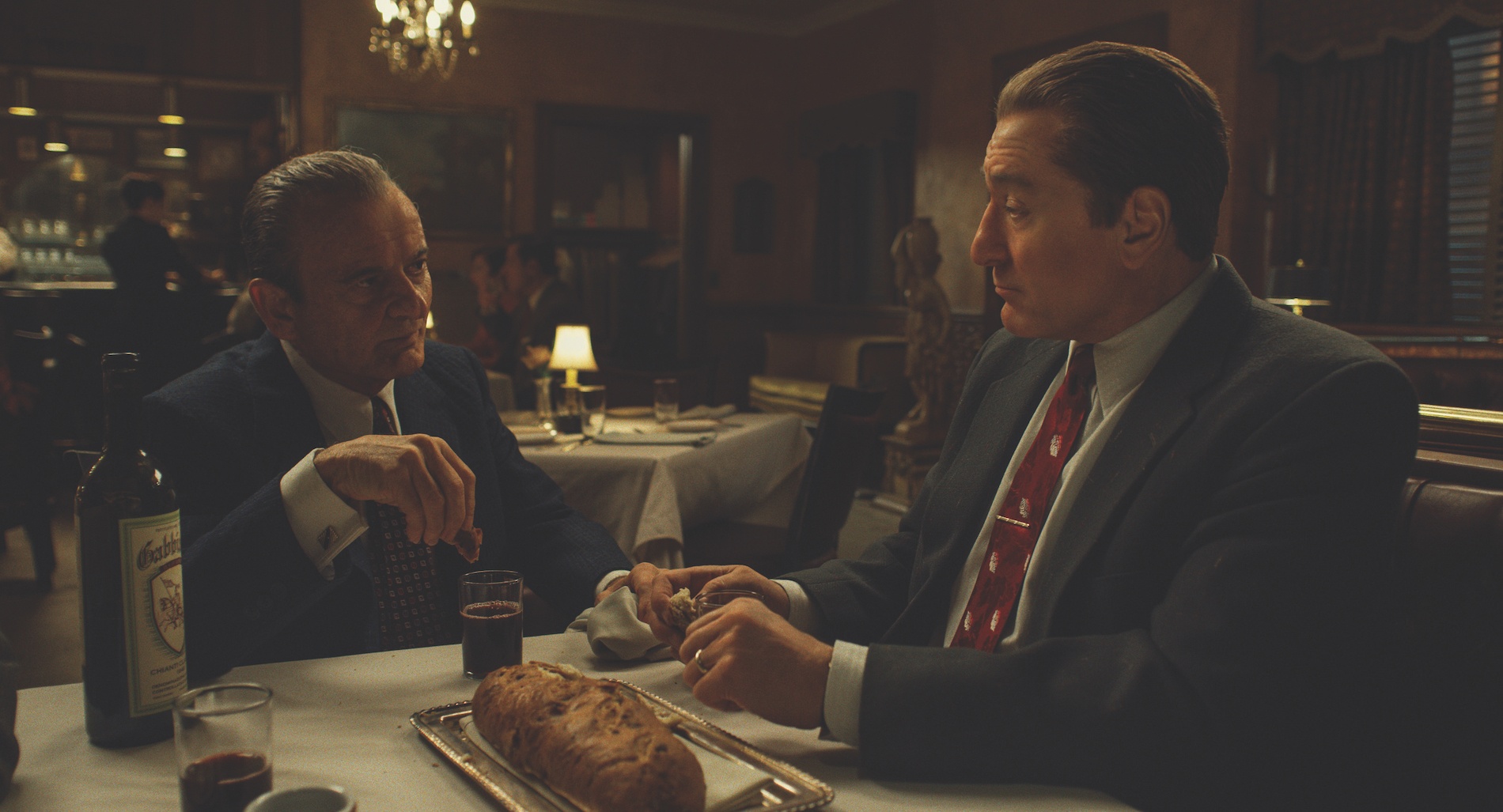 Robert Pattinson, "The King"
What is it about a flamboyant European royal that is so eerie? In "The King," Pattinson's French prince, with his perma-plastered sardonic smile, never lets the audience forget he has ice running through his veins—a perfectly demented foil to our earnest king, played by Chalamet.
Joe Pesci, "The Irishman"
Pesci makes us remember just how cherished a presence he is onscreen in "The Irishman." Never one to boil over, his mob boss Russell Bufalino keeps his sinister powers on simmer, a conductor of crime even when you can't see him doing it. The trick to Pesci's performance, however, is that he makes you feel for the man despite the monster. This is the 76-year-old Oscar winner's dazzling return to form.
Brad Pitt, "Once Upon a Time in Hollywood"
Charisma embodied, Pitt's turn as the aging stuntman Cliff Booth exudes the effortless California cool of '60s Hollywood. But it soon becomes clear that his shaggy hair and aviators hide a fascinatingly complex character. And whether as coworker and chauffeur to Leonardo DiCaprio's Rick Dalton or loyal friend to his pooch Brandy, Pitt has chemistry with everyone.
Wesley Snipes, "Dolemite Is My Name"
What a treat to see Snipes back on the screen, and in such a fantastic showcase of his distinct panache as actor-director D'Urville Martin, who is reluctantly brought on board a Hollywood venture he considers far beneath him. He'd be a nasty naysayer if he weren't so hilarious; the way Snipes gawks in alarm at the amateurs around him will have you in stitches.
Song Kang-ho, "Parasite"
Every chance he gets, Song's Kim Ki-taek brims with pride for his poor family. But when they're not looking, he's ashen-faced, seemingly adrift and full of shame. Toward the end of this genre-melding masterpiece, the actor achieves that ultimate goal in suspenseful storytelling: The payoff of his character's development feels both inevitable and surprising. As drastic as that payoff is, you may still be on his side.
Taika Waititi, "Jojo Rabbit"
Waititi had to play Hitler to get "Jojo Rabbit" made, and his portrayal of the Nazi leader proves why. As a figment of 10-year-old Jojo's imagination, he manages to find humor in the ridiculous truths of the dictator's reign through nuance, timing, physical comedy, and a twist on what you might expect.
This story originally appeared in the Nov. 21 issue of Backstage Magazine. Subscribe here.