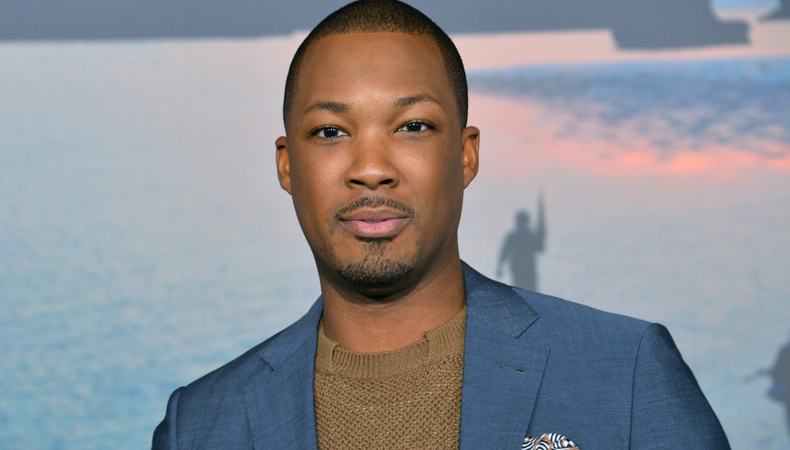 "In the Envelope: The Actor's Podcast" features in-depth conversations with today's most noteworthy actors and creators. Join host and Awards Editor Jack Smart for this guide on how to live the creative life from those who are doing it every day.
Corey Hawkins' training at the Juilliard School of Drama set him on the path toward becoming what he calls "a well-rounded artist." Growing up singing in church in Washington, D.C., and then doing anything he could to tread the boards, he's now well on his way—with a Tony, Emmy, and two SAG Award nominations under his belt, Hawkins is the definition of a rising star to watch.
Speaking to Backstage, what he says was his go-to resource during post-grad years in New York City, the star of "In the Heights" and "The Tragedy of Macbeth" offers fellow actors plenty of valuable advice—particularly when it comes to auditioning.
"This is where the shift was for me," he remembers. "Auditioning became, it wasn't them auditioning me. And I was probably being presumptive back then, when I didn't have a leg to stand on, the credits, or anything like that. But I was like, this is my opportunity to go into a room and see if these are the people that I want to be working with. Is this something that I want to be a part of?
"To go into a room and literally just have an opportunity to act, or sing, or dance, or do whatever you do, you get to showcase that and share it with somebody for that little bit of time," he adds. "That's a joy."
Hawkins began inching toward his artistic dreams, working Off-Broadway and then on, in "Romeo and Juliet" and "Six Degrees of Separation." After a Hollywood breakthrough in "Non-Stop," he appeared on "The Walking Dead," "24: Legacy," and "Survive," plus in "BlacKkKlansman," "Kong: Skull Island," and as Dr. Dre in the award-winning "Straight Outta Compton." This year is Hawkins' most impressive yet, starring on the big screen as Benny in Lin-Manuel Miranda's movie musical from Jon M. Chu, "In the Heights," and as Lord Macduff in Joel Coen's "The Tragedy of Macbeth" opposite Denzel Washington and Frances McDormand.
Collaborating with such longtime idols, of course, inspires Hawkins to no end. Their performances, he says, are "a lesson in what's possible. It doesn't have to be this, it doesn't have to be that. Shakespeare can be what you need it to be and what you want it to be. That's how malleable it is. And I think these actors, the risks that they took putting this up and mounting this at this point in their career—they didn't have to, they don't have to prove anything to anybody—they are still flexing those muscles. And I think that's great."
He also delves into the starkly black-and-white world Coen and his designers crafted, and how that kind of world-building should inform a character. "You have to consider the worlds in which we're inhabiting, I mean, it'd be silly not to," says Hawkins. "It's good to have other ['Macbeth'] iterations in the back of your mind. But at the end of the day, the play is the thing and it's right in front of us. This is different because we're the people inhabiting these characters this time. What does that mean? That's where we started from.... Joel wanted to focus on the nuance of the language and allow that to be the thing that drives us."
What Hawkins keeps returning to, in the audition room, on sets, or in life, is the art of surrender. "You do your work and then you let it go.... Everything that will be will be. What's yours is yours. And no one can take that from you," he concludes. "You can't receive anything with a closed fist, right? You just have to open your hand and just allow it."
Listen to these insights and more (including the similarities between Shakespeare and rap music!) at any of the podcast platforms below. And for more resources and advice on performing the Bard, click here.
Listen now on: