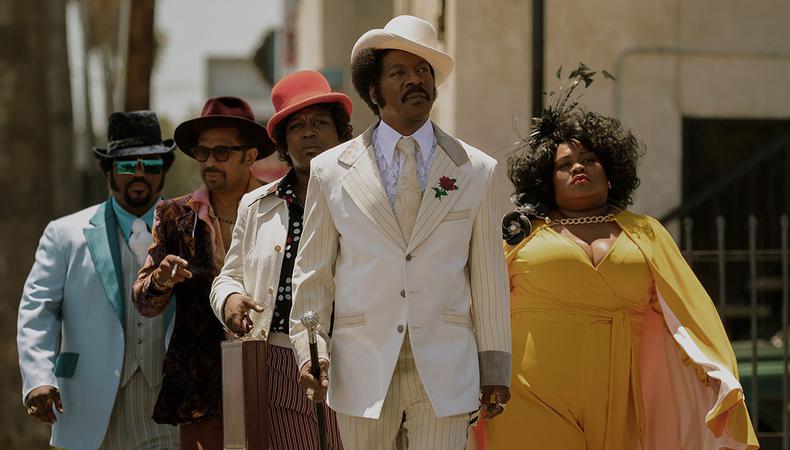 Costume Designer Job Description: What Does a Costume Designer Do?
The costume designer is in charge of creating, designing, and ordering all of the costumes for principal actors and extras. This job ranges from designing original work, acquiring vintage pieces, and adapting pre-existing clothing. They're also responsible for hiring their staff, managing the department budget, and creating a schedule for the entire shoot.
Though the design portion of a costume designer's job is technically finished once the cameras are rolling, they're always on standby—and usually on set during production: "Every day you need to use the costume breakdown [to] set out the clothing you have been preparing" for the scenes being shot, says Molly Rogers, costume designer for "Sex and the City," "Ugly Betty," and "The Devil Wears Prada."
Department
Costume + Wardrobe
Alternate Titles for Costume Designer
Head of Wardrobe
Crew Hierarchy
The costume designer is in charge of the entire costume department. They lead a team of wardrobe supervisors, seamstresses, costume assistants, and wardrobe trainees. They report to the production designer and collaborate mainly with the key make-up artist and key hairstylist.
Costume Designer Salary
Costume designers earned an average of $86,110 annually.
Since costume designers are represented by the Costume Designer's Guild (Local 892 within IATSE), they are guaranteed minimum rates on union productions, all of which can be found here.
How to Become a Costume Designer
A common thread for the budding costume designer is to find footing as a hardworking costume assistant, PA, or wardrobe trainee before climbing the ladder to 2nd assistant costume designer, assistant costume designer, and costume supervisor.
"Start as a PA and meet as many costume designers as you can," advises Cristina Spiridakis, costume designer on HBO's "High Maintenance." "It's very hard work, it's a lot of physical labor—but you get out of it what you put in... Put in your time, learn your craft, and work your way up."
Oscar-winner Ruth E. Carter ("Black Panther," "Dolemite Is My Name") offers an alternate route: starting in theater. "It gives you a great foundation for characterization, breaking down a script, and understanding the actors. You see immediately how [the clothes] affect the audience," she says. "It's not the glamor of Hollywood, where you have the stars, but I think it's actually a pure view of the art of costume design."
Costume Designer Required Experience + Skills
"One of the classes that I teach at FIT has to do with career-building," says Gene Lakin, costume designer and professor of fashion design at Pratt. "The first thing I tell the folks that take the class is that there is no sign-up sheet, there's no bullet list, there's no single route that any individual designer takes to get where they are…. every single person comes into it from a different point."
Top 8 Costume Design Training Programs
So while there are no specific degrees or credentials required for the job, many costume designers do go to design school and come to film from other fields like fashion design, theater, and graphic design.
On a technical level, costume designers should be skilled in drawing and possess strong creative instincts, an excellent eye for detail, and a grasp of color and design. Experience with textiles, sewing, pattern making, and fit are also preferred.
For more on how to get work on a film crew, visit Backstage's crew hub!