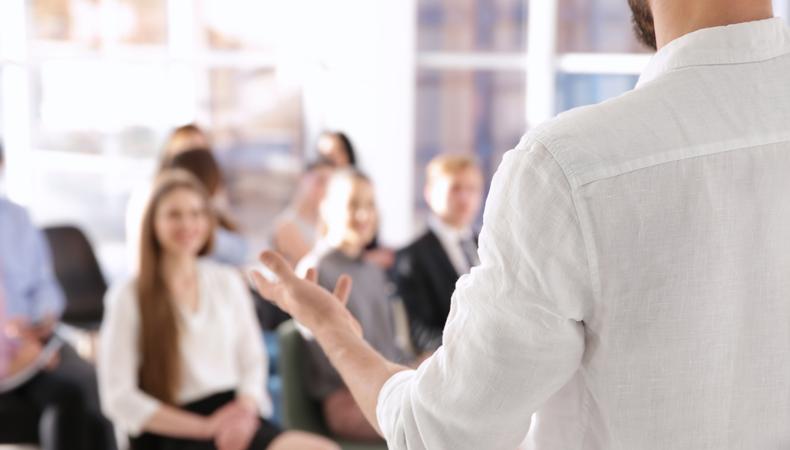 So you think you want to be a casting director? The Casting Society of America is here to help. The organization has officially launched its training and education program to prepare the next generation of casting directors to claim their spot in the industry.
"We were all self-taught; there's no formal training," CSA President Russell Boast told Backstage. He recognized that the lack of college or other educational courses puts those wanting to try their hand at casting at a disadvantage and generally leaves people with less awareness of what casting does and of career opportunities within the field. Through the program, the organization intends to bring some order to those seeking an entry-level position. "As the president of CSA, I'm all about educating the world as to what a casting director does. It's so nuanced and creative, and it is an integral part of the filmmaking process," Boast said. "Here, we get to use our program to show students just how important, detailed, and specific casting is."
During a time when there's no shortage of projects in development and inclusion is at the forefront of Hollywood's cultural conversation, CSA wanted to offer those interested in working in the industry a straightforward point of entry and provide them with the tools and skills necessary for a long-lasting casting career. "The entire program will be 80 hours of training," Boast explained. "It will prepare someone to come in and be an assistant in a casting office."
CSA is putting inclusion at the forefront with the understanding that diversity behind the camera begets diversity in front of it. "One of the big benefits for actors is that having diversity within a [casting team] helps those diverse actors who come into the office. There's a comfortability level. For example, if a casting director has employed a deaf assistant, then members of the deaf community will feel so much more comfortable coming into that room and probably do better work there," said Boast. "That spreads across all different forms of diversity. If you have a Spanish-speaking assistant in your office or a trans CD, your office feels more open to certain communities. I think that's going to greatly impact the actors and the quality of work that they're going to be allowed to do."
A beta version of the program was tested during the summer and gave an indication of what students can expect. Through three eight-hour classes, students will learn from start to finish what happens in a casting office and what a day, week, month, and even an entire season of a show looks like. The beta program had 12 students, and four are now working in a casting office, Boast's own among them.
The first trio of classes will be held on Nov. 10, 17, and 18 for 18 students hoping to learn the basics of casting. Eventually, Boast hopes the program will spread worldwide. "I would like to see the program be an avenue for diverse candidates interested in the entertainment business," he said. "I want it to be an opening for them and a welcoming place where they can join this powerful medium and make a difference in the world."