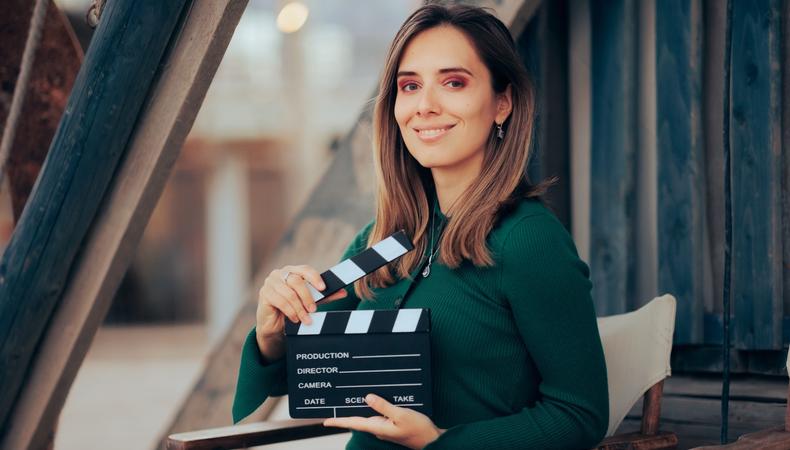 The day player is a pithy yet potent part. Without this deceptively minor role, TV series risk becoming repetitive or even monotonous. Here's everything you need to know about being a day player, how to become one, and how to use the role to catalyze your career.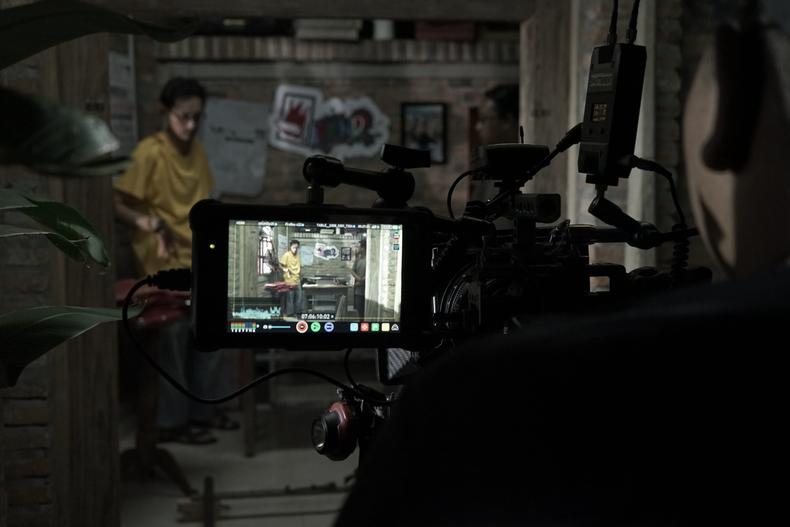 Alan Beka/Shutterstock
A day player is an actor hired on a daily basis and not on a long-term contract. Day players usually live up to their moniker and are usually only on set for a day or two. They only have a few lines, which places them in the space between background actors and the main cast.
A day player might be cast as a barista, babysitter, or casual acquaintance who only appears in one episode of a TV show. They speak, but not to the principal actors.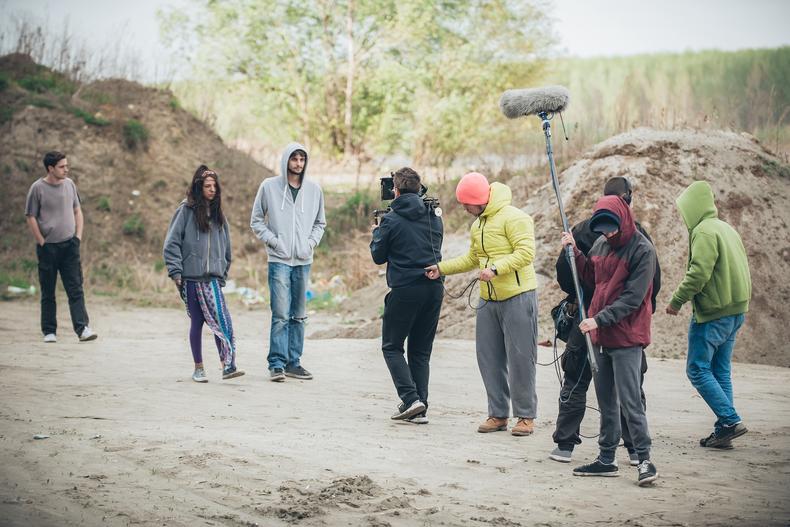 guruXOX/Shutterstock
Taking on the day player role can be demanding, but the part also offers great flexibility and fun.
Demanding: Day players must remember their lines, be comfortable maneuvering on set, and recognize their significance to the scene and storyline without the benefit of being there from the beginning.
Flexible: Since it's a freelance position, day players have more flexibility than their colleagues on long-term contracts; however, that comes at the price of reduced job security. Although day players may be called back to set for more ongoing work, they may also never hear from that crew again.
Valuable: Taking on a day player part lets you learn more about the acting ecosystem, rub elbows with the greats, and experience the unique pleasure of seeing your face onscreen.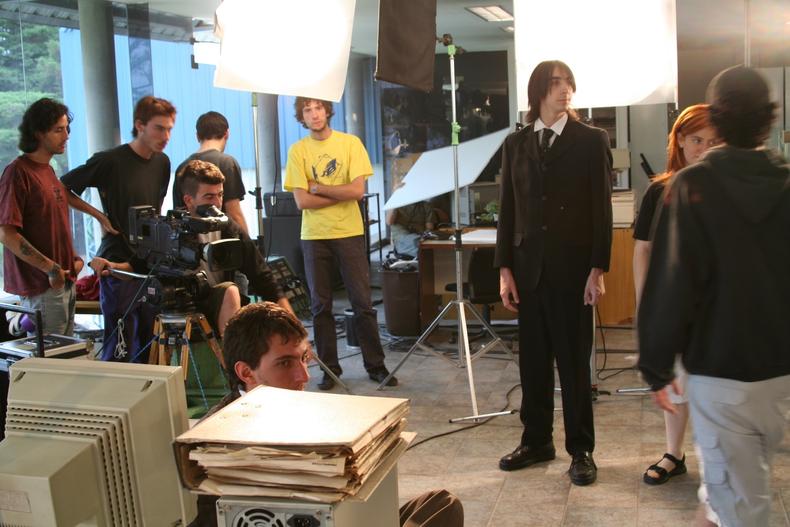 Dario Diament/Shutterstock
Getting an agent is always the best way to get connected to gigs. But if you don't have an agent, you can find work as a day player by gaining experience on set, self-submitting to roles, and connecting with entertainment movers and shakers on social media and in person.
Get experience on set
Work your way up to a day player role and learn how to navigate a set by taking on a role as an extra or background character. You can even take an internship or entry level position as a production assistant or runner to learn what you need to know about set lingo, hierarchies, and expectations.
Submit to day player roles
Submit yourself for day player roles online through our comprehensive casting and job database.
Connect
Find additional audition opportunities by connecting with casting directors and filmmakers on social media platforms—just be sure that your social media page is professional and showcases your best attributes as an actor. Ask your actor friends to similarly keep you abreast of any openings they know of, and don't be afraid to pick their brains for insight about how to wow at any bites you get for gigs. You can also check out film festivals and other entertainment events—you never know the kinds of connections you'll make and who you'll impress.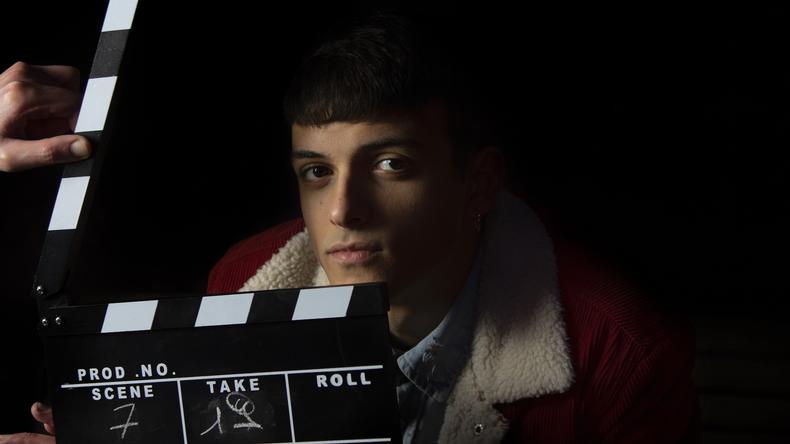 Fabrizio Maffei/Shutterstock
Day players who join SAG-AFTRA are guaranteed to make a minimum of $1,082 per day. The exact number can depend on whether you (or your agent) negotiates more and how often you work.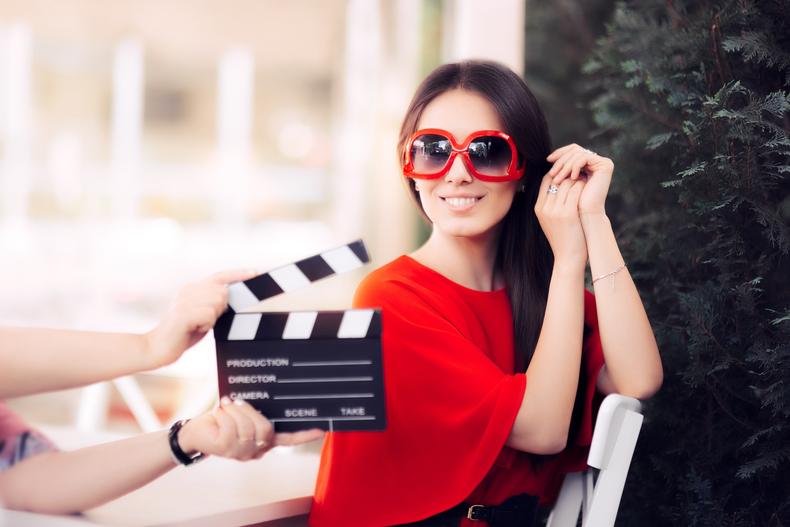 Nicoleta Ionescu/Shutterstock
So you've landed a day player role (or several), earned that sweet daily minimum pay, and want to use your experience to jumpstart your career. To start working your way up the industry ladder, keep your casting database profile updated, create a reel, apply to more prominent roles, and be open to opportunity.
Keep your profile updated: Be sure that your profile includes your contact information, a recent professional headshot and candid picture, union status, age range, ethnicity, gender, and physical attributes (body type, eye color, and hair color). It should also include your current résumé, skills, and experience—including all the work you've done as a day player.
Create a reel: Make a one- to two-minute compilation of your best on-camera work that showcases your range and abilities. Your reel shows agents, casting directors, and producers what you're capable of and is thus vital to upward mobility as an actor.
Apply: Look for more prominent roles that fit your type and skill set and don't hesitate to apply. Even if you don't land the part, every audition gets you vital practice and experience in front of casting directors.
Remain open: "You need to be open to opportunity," casting director Krissi Mcilquham told Backstage, since "being on set in any capacity...is more beneficial than sitting at home if you're looking for work." She also recommends that those hoping to land more featured parts "have good availability and be flexible." Even if taking a role might be slightly inconvenient with your current schedule, it's likely worth it for your acting career to see if you can move things around and embrace the opportunity. "Open yourself up to opportunity and say yes more than no," Mcilquham concludes.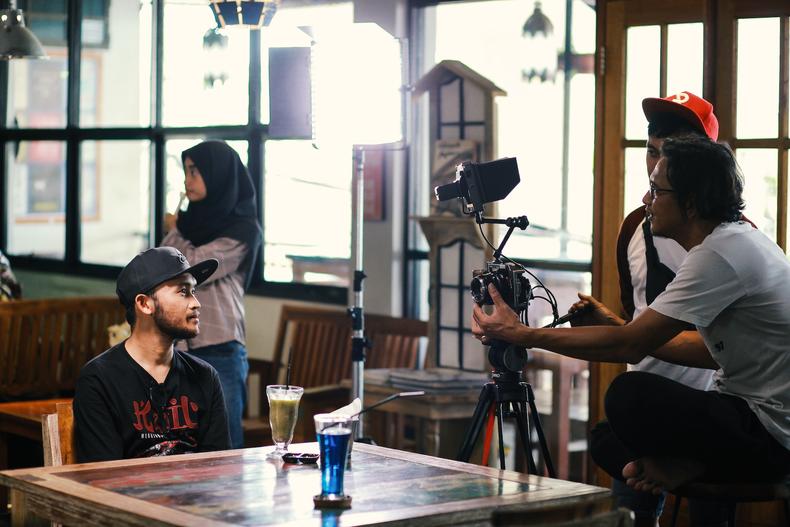 Gatot Adri/Shutterstock
As a casting director, I know how crucial it is to have the "right" actor in every single role. An inappropriately cast day player can slow a film down, undermine a scene, and throw the other actors in the scene off track. A film, play, or television show is about the writing, direction, and acting, but also about those standout moments. Often, when people praise a film and talk of the fantastic actors involved, they will cite a particularly memorable scene which still makes them laugh or has touched them, and often at least one actor in that scene is a day player.
A line, a few lines, or sometimes just a word can—in the right hands—paint a vivid character and become a lasting aspect of a project. Perhaps one of the most famous examples is the line "I'll have what she's having," uttered so wryly by Estelle Reiner in the deli scene of "When Harry Met Sally." It's a delicious movie moment, and it probably is, for millions of fans, shorthand for the entire film.
Sometimes actors and their representatives will look suspiciously at a day player role; a cameo role may sound a bit fancier, but it is still perceived as "small." Several years ago, I cast a beautiful film, "Twilight," directed by Robert Benton and starring Paul Newman in one of his last screen roles. We had a stellar cast and I assumed that any actor would leap at the chance to be in this production—no matter how brief the role—particularly to have the opportunity to work with Benton and Paul Newman.
I went to Los Angeles to do some casting there, and was quite surprised when several actors (and their agents) expressed a total lack of interest in auditioning for the film because the roles in question were too small. Of course, it is one's prerogative to "pass" on small roles, but I believe the chance to work with great directors, writers, and actors is invaluable. And it can be great fun, too. The most talented people tend to bring out the talents of others; everyone's game is raised.
I firmly believe that it is a creative challenge for an actor to perfectly portray a small role in a scene, and convey a world within that character. Caroline Aaron, a superlative actor, has given several unforgettable performances in day player roles, in films by Nora Ephron, Woody Allen, and Mike Nichols, as perfectly cast by Juliet Taylor. When I think of those films, I still remember Caroline's great work in them. She does leading roles, of course, but her work in smaller roles is riveting, too,
Konstantin Stanislavsky famously said, "Remember, there are no small parts, only small actors." I don't believe there are "small" actors, but, in expert hands, a small part looms large.
If an actor feels a part is beneath them or that there isn't any value in doing it, I would urge them to consider it carefully. There are many positives to be gained: the chance to work, to forge new working relationships (or enrich ones that already exist), to squeeze the juice out of a phrase or a few lines, and breathe life into a character. So really, why not do it? Take a leap, have a very good time, and perhaps you may create a moment which stays fixed in viewers' memories for much longer than you'd imagine.