The most direct path to starting an acting career with no prior experience is to submit yourself to auditions, though you may have difficulty landing your first role without some preparation. While acting experience isn't crucial to starting an acting career, there are some steps you can take to smooth the process. In fact, there are numerous paths you can take to become an actor.
Here's how to get into acting without experience.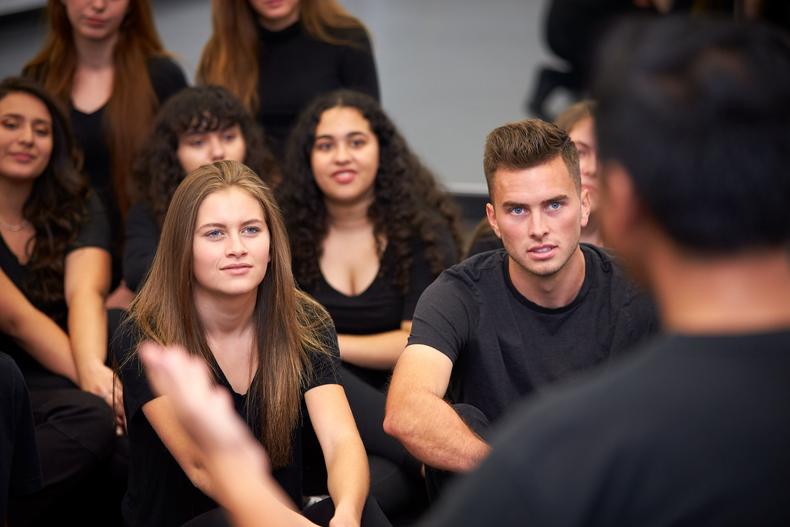 Monkey Business Images/Shutterstock
Actors with professional credits and experience on their résumés have often trained in the craft. But studying to become an actor doesn't have to be formal—in fact, you can build a successful career onstage or onscreen without a formal education. Actor training helps you hone your craft and presents you with valuable opportunities. Consider these options.
1. Take acting classes
Acting classes and workshops are a great way to exercise your artistic muscles. Look for local, community-run courses that are suitable for beginners. Not only can these build your confidence, but you'll learn how to communicate more effectively. Classes can also help improve your focus, memorization, and improvisation skills. You can find local classes on community forums, social media groups, and dedicated websites.
2. Enroll in a formal acting program
While a formal acting education isn't necessary for your career as an actor, many people go this route. A formal education provides professionally developed courses that approach acting as an art form. Its benefits include learning how to use your voice and body to communicate, approaching classical and modern texts, and working with different types of casts. A formal acting program can also offer valuable networking opportunities. There are a range of options to consider, from full-time degrees to flexible night classes.
3. Join a local theater group
Local and amateur theater groups are ideal for training as an actor. You can gain confidence, try out various roles, and see what types of productions you enjoy. You'll also gain insight on how a production is put together. Remember that you can volunteer for local productions, too.
4. Research acting techniques and practice
There's a wealth of resources available about different acting techniques, including, but not limited to, books on how to unlock your creativity and find your distinct acting style. You can read guides, listen to acting podcasts, and watch videos all about the craft.
And remember to practice, practice, practice. This can even be done by simply sitting in front of a mirror: Run lines, try new facial expressions, and figure out the nuances of your acting instrument.
5. Watch performances and take what resonates
Make time to study commercials, films, TV shows, and plays. Be aware of the types of performances required for different roles and projects, and see how you can incorporate elements like facial expressions, tone of voice, or body language into your craft. For bonus points, pay attention to the casting directors and producers behind the shows and films that you like—this context may come in handy for a future audition.
6. Consider taking on special skills
It's not critical, but adding a special skill like horseback riding or fencing to your résumé could give you an edge over your acting peers. Between auditions, see what else you can add to your skill set to make you a more appealing candidate.
7. Learn how to audition
Knowing how to audition well is a key factor in becoming a working actor. Get to know what the audition process is like, how it can differ depending on the medium, and what the expectations are. There are specialized courses you can take that break down this process in detail.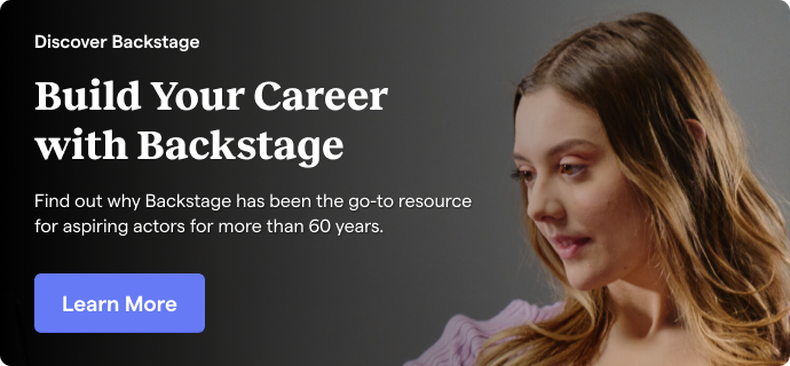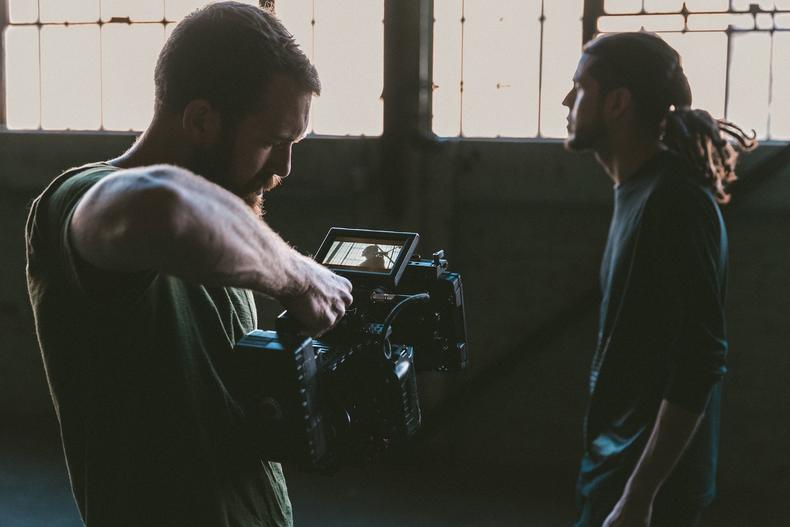 Jakob Owens/Unsplash
Earning a living as an actor is all about being proactive and taking actionable steps. But you should also remain realistic about your plan to get there. Here are some things to consider when first beginning your career as an actor:
1. The ins and outs of auditioning
It takes a small army to create a production, whether it's a film, a television series, or a play. Understanding these different processes can put you in a strong position—especially when it comes to auditioning. Research the audition process so that you know what to expect and which approach you should take. You can also learn who the big decision makers are. Identify key roles like the casting director, talent agent, and director. By gaining an understanding of the audition process, you can create a game plan for how you want to show up.
2. The medium you want to focus on
There are a lot of choices when it comes to the types of productions you can join—from TV and film to theater, voiceover and commercials. Which one you decide to pursue is up to you. Consider what you are interested in and what auditions are easy to access. You may even find that your personal tastes start to change and develop throughout this process.
3. Where you want to live
It can be tempting to move to large acting hubs like New York or Los Angeles, but competition is strong in these cities. You may want to start off in a smaller location, where you'll be in a much better position to gain experience. Find local commercials and theater productions to perform in. You can also enroll in local acting classes.
4. How you'll make a living between gigs
While you're busy building your acting résumé, make sure you're still paying your bills. You can work part-time or flexible survival jobs alongside your acting gigs, which have an irregular schedule to accommodate auditions and other booked work. Better yet: Find a survival job that somehow incorporates your creative instincts as a performer.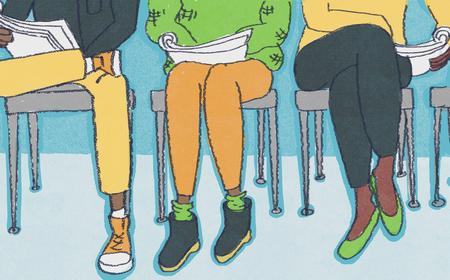 How to Audition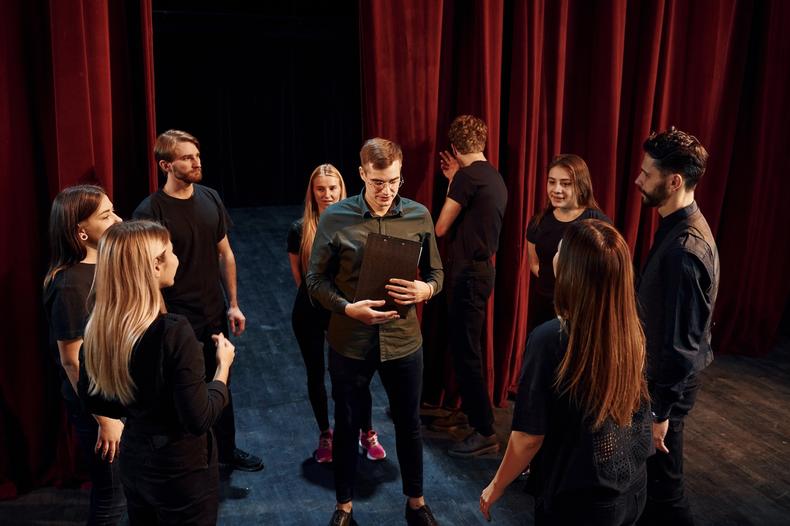 Standret/Shutterstock
Becoming a successful actor is all about being proactive, especially early on in your career. Here's what you should think about when trying to build your résumé.
1. Say yes more than no
The best way to gain early experience as an actor is to go for what comes your way. The first projects that cross your path may not be what you're ultimately working toward—but they'll allow you to get the experience you need to get closer to your goal. Work begets work.
2. Act in student films
Consider taking part in a student film. These projects often aren't paid, but they could be a valuable part of your demo reel and résumé. Reach out to department heads of film programs at local colleges and universities for more casting information.
3. Go to local auditions and casting calls
Look into open casting calls for commercials in your area (which are often paid!). You can find these listed on Facebook groups, local newspapers, and community forums. Keep an eye on local theater websites and casting sites like Backstage.
4. Become an extra
A common way to get some industry experience is to be an extra for a film or TV show. You need very few credits for this type of job. Not only is this a paid opportunity, but it'll give you firsthand knowledge of being on a set and seeing a large-scale production at work. The smartest of background players use their time on set as an educational opportunity.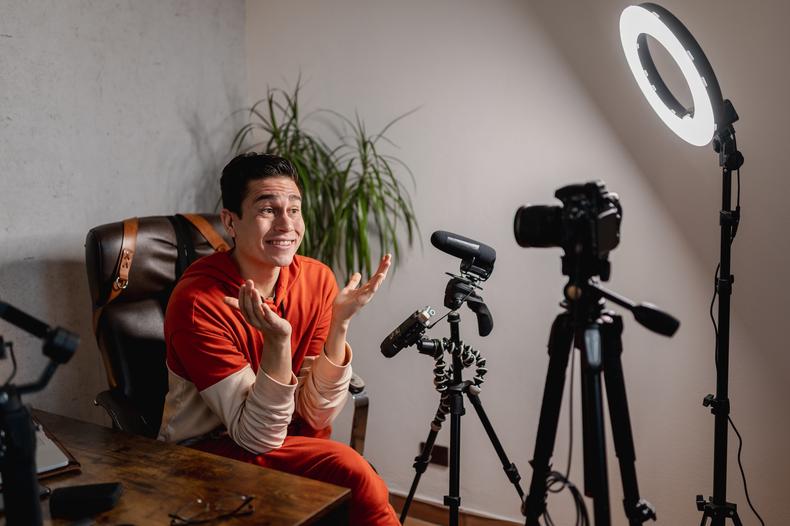 Pintau Studio/Shutterstock
You've had your first acting experiences and decided you want to continue. Now it's time for the next step: booking work. How do you book work as an actor with little or no experience? Here's what you should look into.
1. Know your "actor type"
Knowing your actor type (handsome lead, girl next door, nerd, etc.) means recognizing how you're perceived by casting teams and the roles they'll believe you're a fit for. This knowledge can influence what types of acting roles you apply for and your success rate in booking them. Don't let "type" dictate your decisions, but do let it guide your career choices.
2. Take professional headshots
Headshots should make a big impression—they're what a casting director sees first. However, they don't need to be glamorous nor expensive. You want to show decision makers what you actually look like, with a little bit of personality thrown in. Think commercial, casual, and approachable. Research current headshot trends, and use these as a starting point. This is also a chance to incorporate that "actor type" you might have identified.
3. Create a demo reel
Also known as an acting, sizzle, or show reel, a demo reel is a selection of video footage showing you in action. For those just beginning, you can use student film or self-taped clips to populate your reel. (Some actors have found great success filming their own scenes.) Reels usually include 20-second clips of the actor performing in different genres. Clips should be varied, recent, and most important, short. Make sure your reel is no longer than three minutes. Remember to update your reel and upload it to your website or casting profile.
4. Keep your résumé current
It's good practice to keep on top of your acting résumé. Like with any other profession, your résumé provides details of your training and experience. You can use it to highlight the classes you've taken, productions you've acted in, special skills, and any relevant behind-the-scenes work you have done.
You'll need a résumé when looking for an agent; having one ready shows that you are serious about your career. Upload it to casting websites and host one on your personal website. As part of this process, aim to have IMDb credits, too. IMDb is often the first stop for people in the business. Having acting credits listed there will quickly showcase your credentials to casting directors, filmmakers, and agents.
5. Sign with an agent
Before you get an agent, it's important to have experience under your belt. It's a good idea to start looking for one when you have a few projects that clearly demonstrate your dramatic skills and abilities. When you're starting off, consider working with a smaller company that has a small roster of clients. This way you'll have more individualized attention to get you into the right auditions.
6. Network with industry peers and professionals
Who you know can be the key to some opportunities, and that's especially true in the entertainment industry. Networking isn't just for in-person events anymore—you can do it online from the comfort of your home. Social media, casting sites—there are many places where you can reach out to industry pros. Connect with people at auditions and while you're on set, too. You'll never know where people may be in five years' time. The No. 1 tip you'll hear about networking is to talk less about yourself and ask questions about the person you're meeting. Be informed, interested, and engaged, and see where the conversation leads.
7. Be active on online
Knowing how to market yourself as an actor is an important part of building your brand. Create a website that showcases your acting talents. Consider using social media as a part of your strategy, too. Your profiles can help you build recognition with people in the industry and serve as a jumping off point for networking. Remember, casting teams will often comb through an actor's socials prior to offering a role, so keep it professional and on brand on all of your public profiles.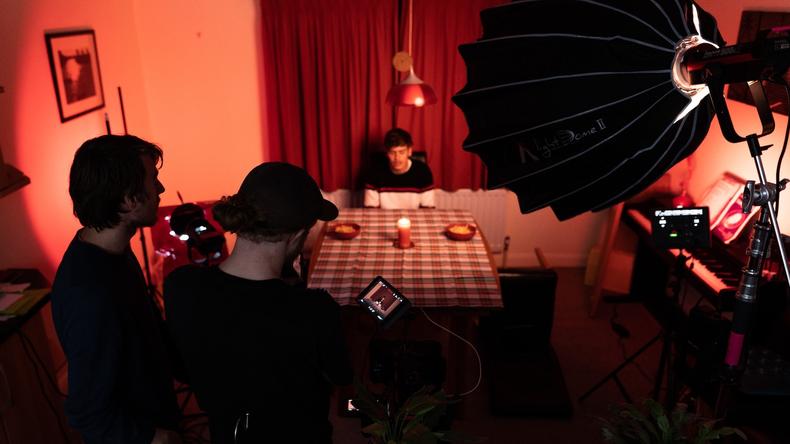 Ben Collins/Unsplash
A career in acting is about resilience. A major part of being an actor is hearing no and being rejected after an audition. This is true for even the most famous of actors. Learn to accept rejection, and understand it's not personal. The most important rule in acting is to keep going.