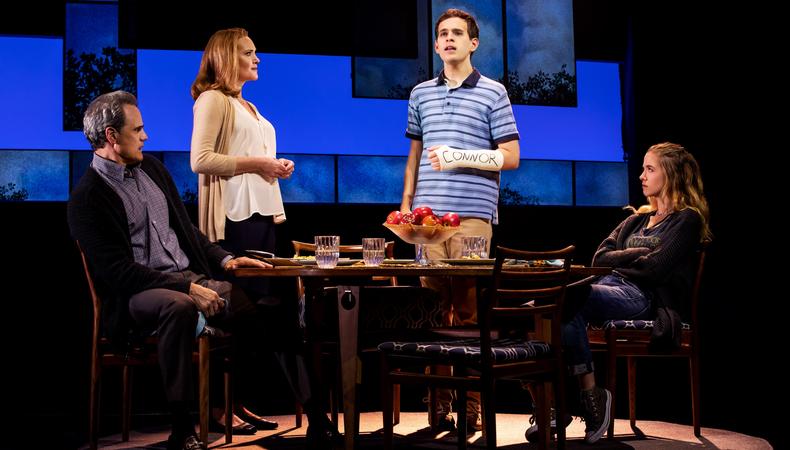 Ready to step into the sun? Yup, the Broadway sensation "Dear Evan Hansen" is seeking future replacements for its Broadway and touring productions, and is casting talent for several principal roles, including the striped-shirt-wearing titular character.
Tara Rubin Casting will hold an open call in Chicago, Illinois on March 7, and you can get all the pertinent details right on Backstage.
But while you're here, we'd also like to give you the upper hand (or should we say arm?) with some audition advice straight from a veteran Evan Hansen. Taylor Trensch, who assumed the title role on Broadway from the musical's original star Ben Platt, dropped by Backstage HQ during his run to share audition advice. Clearly, it worked for him, so perhaps it will for you, too.
Want more? Check out Backstage's full theater audition listings!
"I auditioned for it while I was doing 'Hello, Dolly!,' " Trensch said of Evan. "[Director Michael Greif] and I worked together once before and he came to see me do 'The Curious Incident of the Dog in the Nighttime' on Broadway and I think, because [that character and Evan] occupy a similar space in terms of requirements for the role, he thought of me and he asked me to come see the show. I saw it on Broadway and wept for a thousand years. And I had an audition—it went well I guess."
He guesses correct. Elsewhere in the conversation, Trensch also shared his general audition advice, which, unsurprisingly, revolves around copious preparation.
"I prepare so hard," he admits. "You have no control over what's going to happen in the room, really. Either they like you or they don't, there's not a lot you can do to change their minds. They usually have a preconceived idea of what they want and when you walk in the room, you're either what they wanted or you're not. Occasionally you can sway them, but I think the best thing you can do is be a prepared actor and show them who you are and what you can do. If you're right, you're right and if not, hopefully, they'll think of you for something else down the road."
The musical's CD Tara Rubin most likely will. The CD has cast many Tony-winning actors, and in a conversation with Backstage, she shared what makes someone memorable in an audition.
Well, what are you waiting for? See the "Dear Evan Hansen" casting call right here.