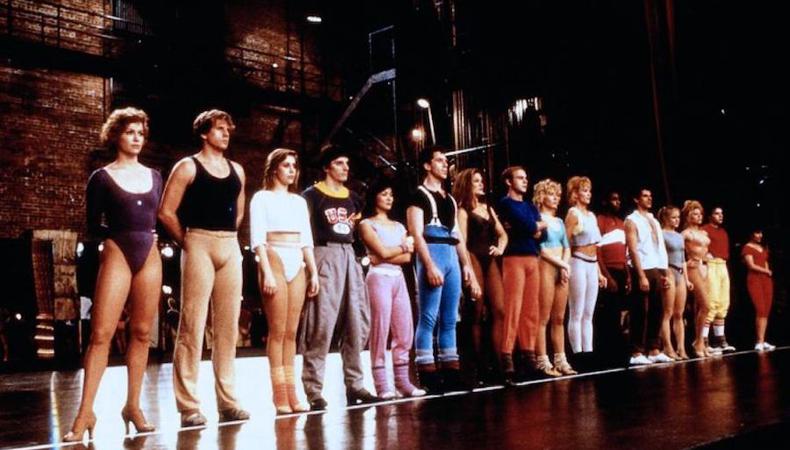 Some actors will tell you that it's not worth your time to go to an Open Call audition (also known as an Equity Principal Audition, or EPA); that we're not really looking; or only seriously seeing agent and manager submissions. I can tell you that when casting the Broadway production of Andrew Lloyd Webber's "The Woman in White" many years ago that seven of our ensemble members came from the EPA. Musicals and shows requiring younger people (think "Spring Awakening") especially use these calls to find young, unrepresented talent. For plays, understudy roles can often be cast from these calls.
What are open call auditions?
An open call is an audition that's open to any performer who has interest in trying out for the role. Open calls tend to draw significantly more performers than scheduled auditions because they're open to candidates who don't necessarily have an agent but who are nevertheless eager to showcase their acting skills.
How to approach an open call
First, no matter what the call is, look closely at the breakdown and character descriptions. If you're right for a role (or multiple roles in the show) then it is worth your time to go to the call. If you are not right for any of the roles listed, please do not go. It's a waste of your time and ours. Yes, we're probably working on more than one project at a time but it's not a good idea to "just get seen." It makes it look as if you don't understand who you are or what you can do as a performer. You've also taken away an audition time for someone who may be right for the show. It reflects poorly on you.
Bob Cline has some great advice about using your time in the room wisely: "Think about your outfit, your audition material, your preparation and make sure all of those are an informed decision about what you're auditioning for. I fall in love with new people every week that have, what I call, 'SMART AUDITIONS.' I even keep a running list of my favorites. Don't just come in and sing the thing you sing every time. Sing a song that is the heart of the character you want to play in their production. Make more of an effort than just being there. I'd like to see that you want this show and know this show."
How to do well in an open call audition
There are so many great points here. Let's break them down individually and add a few more:
1. Prepare your material
Always have your book on hand and in some kind of order. You don't want to waste time or energy searching through it in the room. You want to be as organized and as efficient as possible. I suggest you organize it by full-length Golden Age up-tempo, Golden Age ballad, Contemporary up-tempo, Contemporary ballad, Pop-Rock, etc. Then a section for your 16–32 bar cuts. Alphabetize by song title or have inserts so you can easily flip to what you need. Make sure that each cut is crystal clear for the accompanist. Have clear start and finish marks.
If you have the opportunity to sing from the show you're auditioning for, always do it. It's your opportunity to show "this is what I would do with this character." Don't worry about other people performing the same material. Do it your way. Bring your passion to it. Tell your story.
If you're not singing from the show, sing something appropriate. If it's an audition for "The Music Man" don't bring in a song from "Mamma Mia." Stick to the style, tone, and genre of the show.
You should have a mental monologue book as well. Always have at the ready a classical piece (Shakespeare), and two contrasting contemporary pieces. Make certain that they're between 60–90 seconds.
When your material doesn't bring you joy anymore, it's time to recycle it. Find new pieces. File these away for another day. Make sure that everything you have shows you off to your fullest potential.
2. Take care with your picture and résumé
Your picture should look like you. If you've changed your hair color, cut, weight, aged significantly, etc. then you should be getting new pictures ASAP. Finding a photographer takes some research. Ask your friends. You should respond to the photographer's visual aesthetic. You should also respond to the photographer's energy when you meet with them. It's an interview. If you won't be comfortable with them for two hours or more then you shouldn't be paying them for their time. Find the right person.
Your acting résumé should be clear, easy-to-read, and up-to-date. From left-to-right it should read "Title of show," "Role," and then "Theater and/or Director." Don't lie about roles or people you've worked with. We'll find out. Don't put high school roles on your résumé unless they are professional credits. Don't use crazy fonts or colors. The Education section should be clear and concise. Teachers should be listed. Special skills should really be special. This is a professional representation of you. And note: more isn't better. Ultimately, it's your work in the room that we're seeing. Everyone is building a résumé. More credits don't make us assume you're better.
3. Dress carefully
I can't stress enough that how you dress is a direct reflection of how we see you. The moment you walk in the door we take you in. So, dress for the show you want. If it's a call for "The Phantom of the Opera" don't dress as if it's a call for "American Idiot," and vice versa. Also, don't come in the door with your coat, your backpack, your handbag, your gym bag and the rest of your belongings. I'm not kidding. Come in with your book. I've seen people take five minutes to put their stuff down and get situated. Ask someone trustworthy in the waiting room to watch your things. Gentlemen, in the era of slim fit pants, please take everything out of your front pockets. I want to see the line of your body not of your phone or wallet.
4. Do your homework
You have to act the song, whether it's a 16 or 32 bar cut or the full song. Chart a beginning, middle, and end. You have to take the audience on some kind of journey of discovery. If your cut doesn't support this in the slightest, find one that does. You need to be emotionally connected to the material and in control of those emotions.
Preparation also means knowing who's in the room and what they've worked on. Compliment them on a show of theirs you've seen that you particularly enjoyed. There is an art to casting and most artists like to be complimented.
Take a deep breath or two when your name is called. Performing is akin to an Olympic sport. You can't run in off the street and be prepared. You need to be focused and in the zone. You need to leave your baggage (physical and psychological) outside of the room.
5. Have a good attitude
Your attitude and energy in the room make a huge difference. If you walk in with a bad attitude or a chip on your shoulder, we sense it and note it. If you walk in overly desperate and hungry, with the feeling of "I'll take anything I can get," we sense that as well. You have to present yourself as steady, calm, in control, and pleasant, even if you're feeling differently under the surface. You're an actor, so act. The first time you act in the room is your professional demeanor: how you walk in the door; how you greet us; how you deal with the accompanist. I've seen people lose jobs because of poor way they treat the accompanist in the room. We see they're not a team player and we note it and we move on.
If you find yourself walking into every room with a chip on your shoulder, it's really time to examine why you're doing this and what you're getting out of it. If you think that energy isn't reading, you're mistaken.
Say a quick, friendly "hello." Don't come to the table and shake hands. In this era of technology, we're probably checking our emails or texts but still greet us. I hope, but can't guarantee, that it will be acknowledged.
Greet the accompanist. Tell them what you need. Specifically. Take the room. Slate your name and the material you'll be performing. Take a breath. Do your work. Be careful of judging your work when you're finished, i.e. making a face as soon as you're done.
If you have to stop and start over once, that's ok. We want you to be ready and at your best. If you have to do it again, it's best to apologize and tell us you're not ready and leave the room. You're not ready. Then when you leave the room you need to really think about why you weren't ready and what you need to do to prepare yourself for next time.
6. Exit gracefully
You can thank us. We'll most likely thank you. Then you can thank the accompanist, collect your book and exit in a calm manner. Try not to linger. Try not to look at us expectantly. I can almost 10 percent guarantee you won't be able to read the room. Trust that you did your best because you prepared.
After all of this, you might not get a callback but you've started the process of building a relationship with the casting director. Make an amazing impression. Follow up with an email or a postcard. Let us know when you're in something and arrange tickets for us. Begin to build a relationship with us through your professionalism, your work, your drive, and your good energy.
The views expressed in this article are solely that of the individual(s) providing them,
and do not necessarily reflect the opinions of Backstage or its staff.