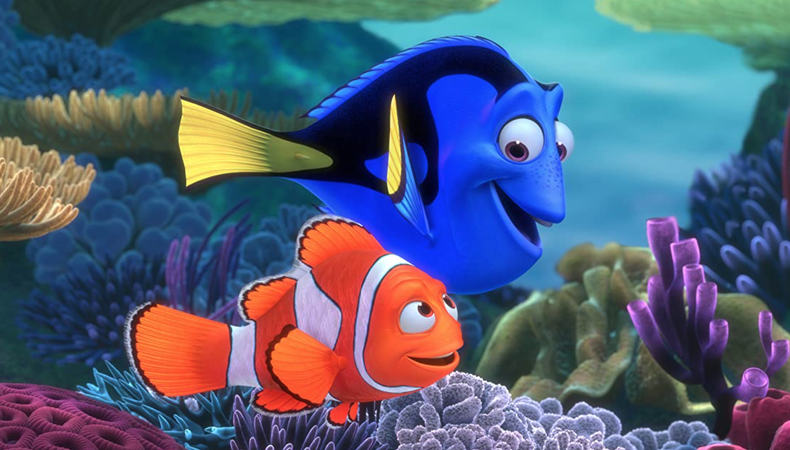 Searching for the perfect monologue can feel like wishing upon a star, but Disney movies are filled with them. There's a reason why Disney tales are as old as time. Despite their fantastical glosses, the mouse ensures every character is grounded in an emotional arc. It's their secret ingredient! So whether you're watching a clownfish search for his son or a rat become a top chef, the journey is rooted in truth. It's just sprinkled with some pixie dust.
The Disney movie catalog is a prime source to mine for monologues you can put your own spin on. Below are some Disney movie monologues suited for male and female actors of all ages. We've placed them into four general categories (child, teen, young adult, adult) but they're not definitive. Search for what resonates most with you.
Now, heigh-ho, off to find a monologue you go!
"Aladdin" (2019)
:

Jasmine

For teens and adults.


She won't go speechless! Show your power in this mini monologue where Jasmine stands up to Hakim. She shows that tears can be a sign of strength—and the sheer number of fandubs of the speech demonstrates how powerful it is.
"Stargirl" (2020): Stargirl
For teens.

Stargirl's speech in this Disney+ film is a nice lengthy option if you're looking for a contemporary dramatic piece.
"Maleficent" (2014): Maleficent
For teens and adults.

Surely you suspected some delicious villain content on here. Angelina Jolie sinks her pearly whites into her first big monologue in "Maleficent," penned by Disney-darling Linda Woolverton.
"Brave" (2012): Merida
For teens and adults.

This is a good monologue to use to simply practice your Scottish accent, but you can also go accentless and make it your own!
"Finding Nemo" (2003): Dory
For adults.
Who would've thought a fish could make us cry? Despite not finding Nemo yet, Dory's final tear-jerking monologue proves she found something unexpected: her home.
"A Bug's Life" (1998): Hopper
For adults.

Sure he might have been a little grasshopper, but ask any '90s kid and they'll tell you how frightening Hopper was! This hateful monologue has all the ingredients of a sinister speech.
"Enchanted"

(2007):

Giselle
For teens and adults.

While the dialogue doesn't vary too much, your choices certainly can during this outburst from Giselle! Sadly, relating to being told "no" isn't too tough for us actors.
"Ratatouille" (2007): Anton Ego
For adults.

Anton Ego plays a critical role in this Pixar classic, giving a satisfying and poetic ending monologue to the story. Not to mention that you'll be ready for "Ratatouille: The Musical" when it leaps from TikTok to the big stage!
"Tangled" (2010): Rapunzel and Mother Gothel
For children, teens, and adults.

I mean, hopefully, we're not all locked in towers, but who can't relate to a little family tension? There are two excellent Rapunzel monologues in "Tangled," but don't sleep on Mother Gothel! She tends to steamroll her stolen daughter with her dialogue so there are lots of options for her in the film, too.
"Up" (2009): Muntz
For adults.

Spoiler alert! Muntz takes quite a menacing turn in this uplifting film. Check out his big villain speech, detailing his transgressions.
"The Hunchback of Notre Dame" (1996): Claude Frollo
For adults.

If you're looking to send chills up the spine, head down to Notre Dame and channel this treacherous judge.
"The Incredibles" (2004): Buddy
For adults.

"You sly dog! You got me monologuing!" exclaims Buddy after delivering, well, a monologue. It's pretty super!
"Princess Diaries" (2001)
:

Mia Thermopolis

For teens, young adults, and adults.


Who could forget Mia's rain-drenched and ballgown-less final speech from this hit live-action film? Not casting directors if it suits you!
"Saving Mr. Banks" (2013): Walt Disney
For adults.

You can play the man that started it all! Walt Disney (performed by Tom Hanks here) has a wonderful monologue that's fertile ground to explore!
"Freaky Friday" (2003):
Anna

For teens and adults.


Not sure when you'd need to channel being a mother trapped inside her daughter's body, but hey, we've all got demons (and hopefully lots of auditions down the road).

These are just a handful of options, but feel free to transcribe your own. The best way to find rarely-done monologues is to watch movies and search for yourself! Trust me, it's a fun hunt. As you may recall, it "makes no difference who you are." Choose a monologue that resonates with you, has an arc, and fits the audition, then make it your own! It will surely leave casting spellbound.

The views expressed in this article are solely that of the individual(s) providing them,
and do not necessarily reflect the opinions of Backstage or its staff.