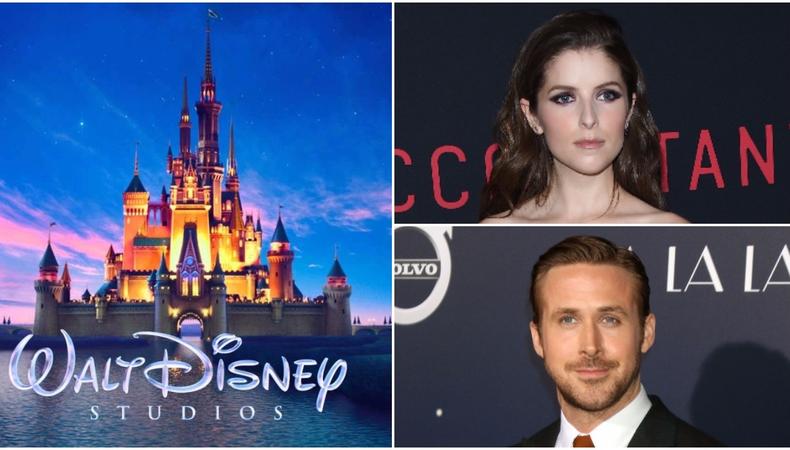 Stay in the loop on industry and casting news with our write-up on who's been slated for recent film and television roles!
"First Man"
It's one small step for man and one giant leap for a Hollywood heartthrob. Universal's "First Man" will chronicle a test pilot who becomes the first man to walk on the moon—that man being Neil Armstrong himself. The project, based on the biography from James R. Hansen, has cast another familiar face from a different set of stars: Oscar nominee Ryan Gosling will step into moon boots to play Armstrong under the direction of "La La Land" helmer, Damien Chazelle. The project is casting with Francine Maisler, but Gosling is currently the only actor attached. Production on the space-bound film is shooting for a late 2017 start date, with mid-November likely kicking off filming. Atlanta will host the production as it spills over into 2018.
"Nicole/Santa Claus Project"
It's Christmas in June for one project on Disney's horizon. Anna Kendrick, who previously frolicked through the woods as Cinderella for the Mouse House, is now moving on to a more notable figure: Santa Claus. The holiday-themed film finds St. Nick hanging up his cherry-red cap and passing on the family business to his two children. But when his son gets cold feet, it's up to his only daughter to carry on the yuletide tradition. Casting director Denise Chamian is still making her list (and checking it twice) for additional actors. Kendrick is the only name currently attached, but there's still room for Papa Claus and son to hop aboard the production. Cameras start rolling on the Vancouver, British Columbia–based family film at the beginning of September for a three-month shoot.
"Skyscraper"
Dwayne "The Rock" Johnson, is about to hop onto his next action flick. The charismatic actor is blazing up to the top floor of "Skyscraper," the 2018-set project from Universal and Legendary. The film will follow a former FBI Hostage Rescue Team leader and war veteran after his job assessing skyscraper security puts him at the center of a broiling controversy. With a secure building ablaze and his family trapped on the top floor, it's up to the highly trained former soldier to clear his name and rescue his loved ones. Johnson is currently the only name attached to the Sarah Finn–cast project. Filming will begin in mid-August and will hop from Vancouver, British Columbia, to China during production.
For the latest news, check out backstage.com/resources to find thousands of production listings, casting directors, acting classes, agents, and more!
Want to find out who's casting? What projects are happening? What's coming up? Call Sheet's Industry Buzz will help you stay in the know.