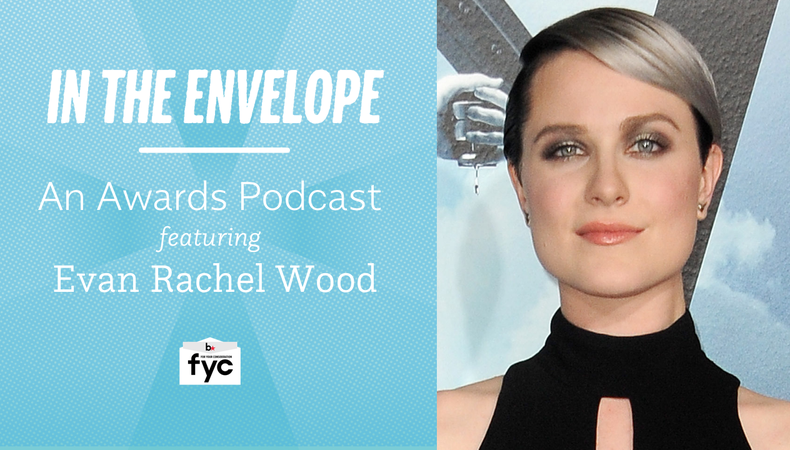 "In the Envelope: An Awards Podcast" features intimate interviews with award-winning actors and other creatives. Join host and Awards Editor Jack Smart for a front row seat to the industry's most exciting awards races, and valuable acting and career advice from contenders!
Evan Rachel Wood is talented, outspoken, and insightful, making her an ideal guest on the newest episode of Backstage's "In the Envelope."
Wood began working in theater before becoming a child star on screen, with a Golden Globe-nominated breakout performance in "Thirteen." She's starred on the big screen in everything from "Practical Magic" and "Running With Scissors" to "Across the Universe" and "The Wrestler," and received awards attention for television's "Mildred Pierce." Now she's taking her considerable craft to another level every week on HBO's sci-fi-western mind-bender "Westworld." The hit drama from Jonathan Nolan and Lisa Joy stars Wood as a sentient android, or "host," named Dolores Abernathy, a role that in the show's first season earned her recognition from the Golden Globes and SAG Awards, plus an Emmy nod for leading actress in a drama.
READ: Jeffrey Wright Talks Plotting His Acting Journey for HBO's 'Westworld'
In addition to revealing the challenges of grounding such a twisty drama (Wood, especially alongside her co-star Jeffrey Wright, must accept the unknown amid the series' narratively and logistically complex shooting process), she chats with Backstage about learning from her family onstage and moving from North Carolina to Los Angeles, and provides advice on navigating the biz as a child actor: parents and adult collaborators, she says, should allow kids to make mistakes and celebrate their individuality. Wood also addresses Hollywood's gender pay gap, the pitfalls of fame, and more. Don't miss her interview—and don't forget to follow @InTheEnvelope on Twitter!
Listen now on: