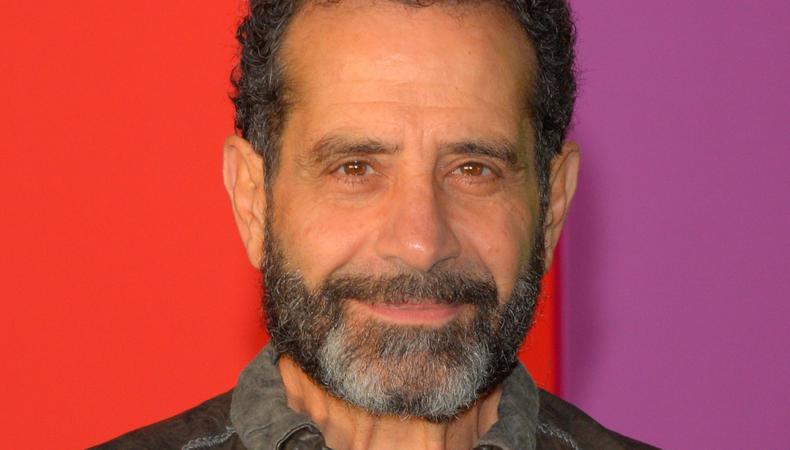 "In the Envelope: An Awards Podcast" features intimate interviews with award-winning actors and other creatives. Join host and Awards Editor Jack Smart for a front row seat to the industry's most exciting awards races, and valuable acting and career advice from contenders! This episode is brought to you by Amazon Prime Original "The Marvelous Mrs. Maisel."
"If a person doesn't have failures, then they haven't really kind of taken big enough risks." Those are the wise words of Tony Shalhoub, award-winning mastercraftsman of the stage and screen. Although he hesitates to profess advice, what he does give In his "In the Envelope" interview is pure listening gold.
Born in Michigan to a Lebanese-American family and educated at the University of Southern Maine and the Yale School of Drama, Shalhoub cut his teeth at the American Repertory Theater in Cambridge, then off (and off-off) Broadway. In 1985 he made his Great White Way debut in "The Odd Couple," and went on to earn four Tony nominations, for "Conversations With My Father," "Golden Boy," "Act One," and "The Band's Visit," the latter winning him the 2018 Tony for leading actor in a musical.
Shalhoub broke into Hollywood, meanwhile, on the sitcom "Wings" and was launched to superstardom on the procedural classic "Monk," which earned him three Primetime Emmys and a Golden Globe. He's starred on the big screen in everything from the comedies "Galaxy Quest" and "Spy Kids" to "Big Night" and "The Siege," and is now delighting Amazon Prime Video audiences on Amy Sherman-Palladino's award-dominating "The Marvelous Mrs. Maisel," where his work as the hilariously uptight Abe Weissman scored him his fourth Emmy this year.
READ: The 50 TV Comedy Actors Who Deserve Your SAG Vote in 2019
Don't miss Shalhoub's wonderful podcast interview, which you can hear at any of the links below.
Listen now on: