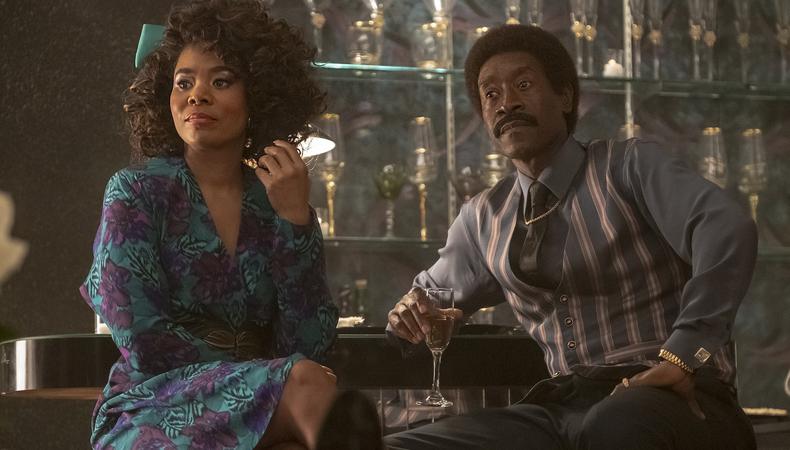 Scripted television is stronger (and more plentiful) than ever these days, which means the task facing awards voters is a tough one. How to narrow down all the possible Screen Actors Guild Award contenders? As Backstage eagerly awaits the Dec. 11 SAG Award nominations announcement, we're breaking down 50 of the calendar year's funniest and most talented TV performers for your consideration.
OUTSTANDING PERFORMANCE BY A FEMALE ACTOR IN A COMEDY SERIES
Pamela Adlon, "Better Things"
As writer, director, producer, and star of "Better Things," this industry vet gave us what we never knew we needed: pure, unadulterated Adlon. Watching her Sam Fox, a delightfully acerbic actor and single mom to three girls, feels like our inner monologues are set free. The level of authenticity she brings to her character and series over three seasons is unmatched.
Gillian Anderson, "Sex Education"
As a single mom, sex therapist, and ardent proponent of self-pleasure, Anderson's turn in this British Netflix hit is about as drastic a character swap for the beloved "X-Files" actor as you can get. But it's a joy to watch her shed the brooding, dark roles she's known for and turn in a truly funny, delicious, adventurous performance.
Christina Applegate, "Dead to Me"
We no longer want to live in a world in which Applegate isn't starring on our small screens. Luckily, Netflix's "Dead to Me" is not only infinitely watchable but infinitely rewatchable, thanks in large part to Applegate's glorious turn as a new widow on a mission to find her husband's killer (not knowing that person is her new best friend), all while selling houses (fabulously, of course) and barely maintaining her sanity.
Kristen Bell, "The Good Place"
Everyone on this outrageous, afterlife-set NBC series brings their own flavor of comedy to the proceedings, but Bell seems to have some of every ingredient; her Eleanor Shellstrop is deplorable, dumb, dark, or off-the-wall, depending on what a scene needs—and she's always funny. While we'd never want to grab fro-yo with a scumbag like Eleanor, we're with Bell at every turn.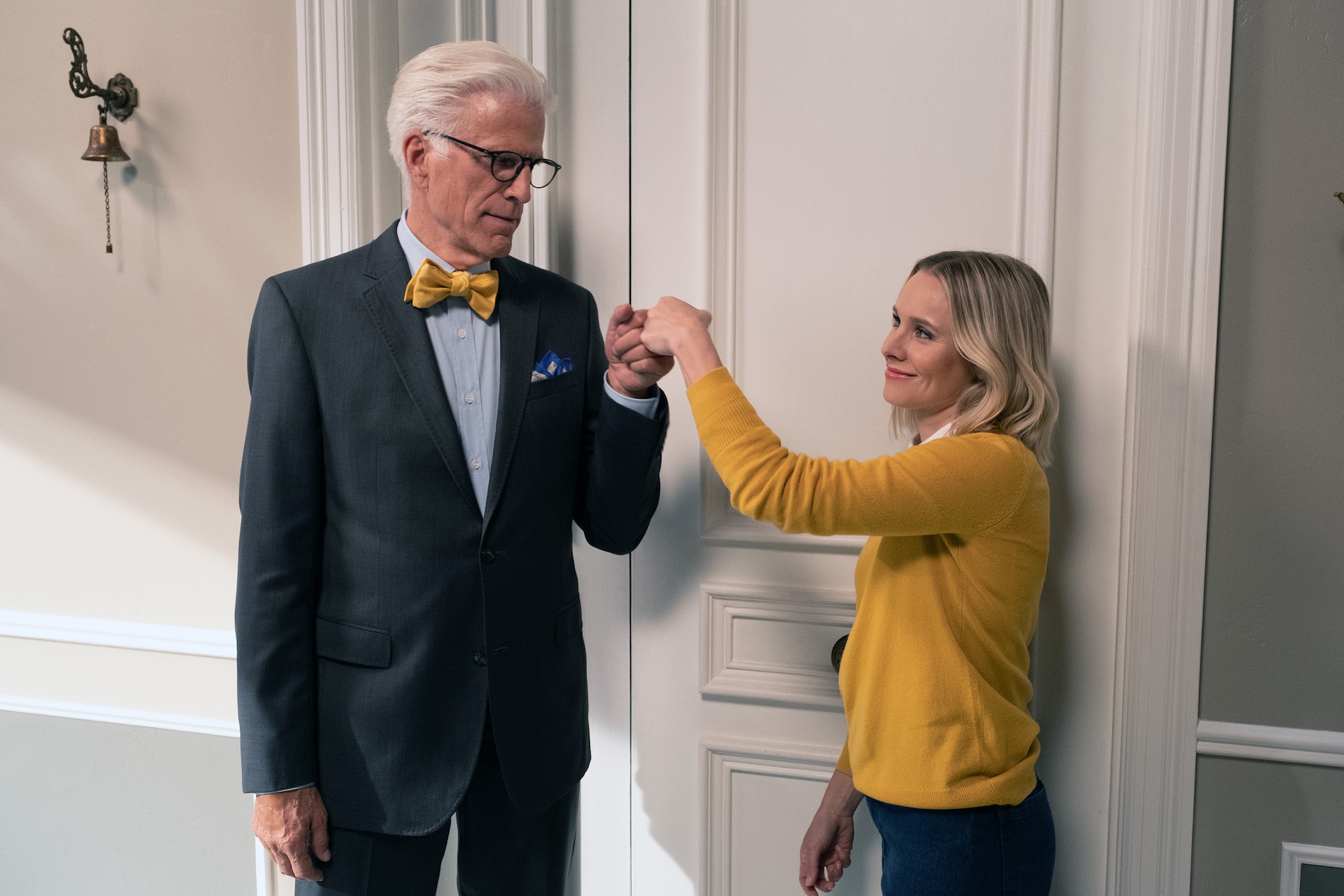 Rachel Bloom, "Crazy Ex-Girlfriend"
Long one of the hardest-working women in show biz, Bloom continued to outdo herself in the final season of a series unlike any other. The CW's musical comedy, secretly an astute dramedy about mental health featuring some of the most audacious ideas on TV, operated seamlessly due to Bloom's witty, feminist, "why not" attitude as Rebecca Bunch. If you didn't tune in, catch up!
Alex Borstein, "The Marvelous Mrs. Maisel"
Borstein's Emmy-winning Susie feels like a character we've never seen on TV. The contrast between the colorful uptown world of the Maisels and Weissmans and Susie's dark, smoky downtown scene makes for the perfect comedic setups, out of which Borstein makes full meals. She keeps expertly walking the line between tough and vulnerable.
Danielle Brooks, "Orange Is the New Black"
No performance has been more overlooked than that of Danielle Brooks on "Orange Is the New Black." One may even say it's…criminally underrated. Awful puns aside, Brooks carries the latter half of Jenji Kohan's canonical streamer on her back, and the fully felt devastation of her Taystee Jefferson is a rumination on everything excruciating about the criminal justice system and everything brilliant about Golden Age TV.
Rachel Brosnahan, "The Marvelous Mrs. Maisel"
Brosnahan began stealing the show as soon as Amazon's Amy Sherman-Palladino series opened on its first scene: Midge Maisel making a speech at her own wedding. That told us everything we needed to know about the titular character. We never stop rooting for Midge, through heartbreak, despair, denial, drunkenness, and, ultimately, triumph, and Brosnahan's uniquely modern portrayal of a midcentury housewife is much of the reason why.
Aidy Bryant, "Shrill"
You know those celebrities you just assume would make great friends, despite not actually knowing them? Bryant is the epitome of that phenomenon, and nowhere is it more apparent than on this Hulu original. In the star's hands, the quiet, self-deprecating, decidedly un-shrill Annie goes from wanting to fade into the background without upsetting anyone to pointedly exploring her own self-worth and self-confidence.
Sian Clifford, "Fleabag"
Fleabag's sister, Claire, has all the charm of an inflated pufferfish—both prickly and ridiculous-looking in her commitment to hostility. But in the second installment of the Amazon series, we get glimpses at why she is the way she is, and Clifford nails every reveal—her insecurities, her ego, her stubbornness—with heartrending passion.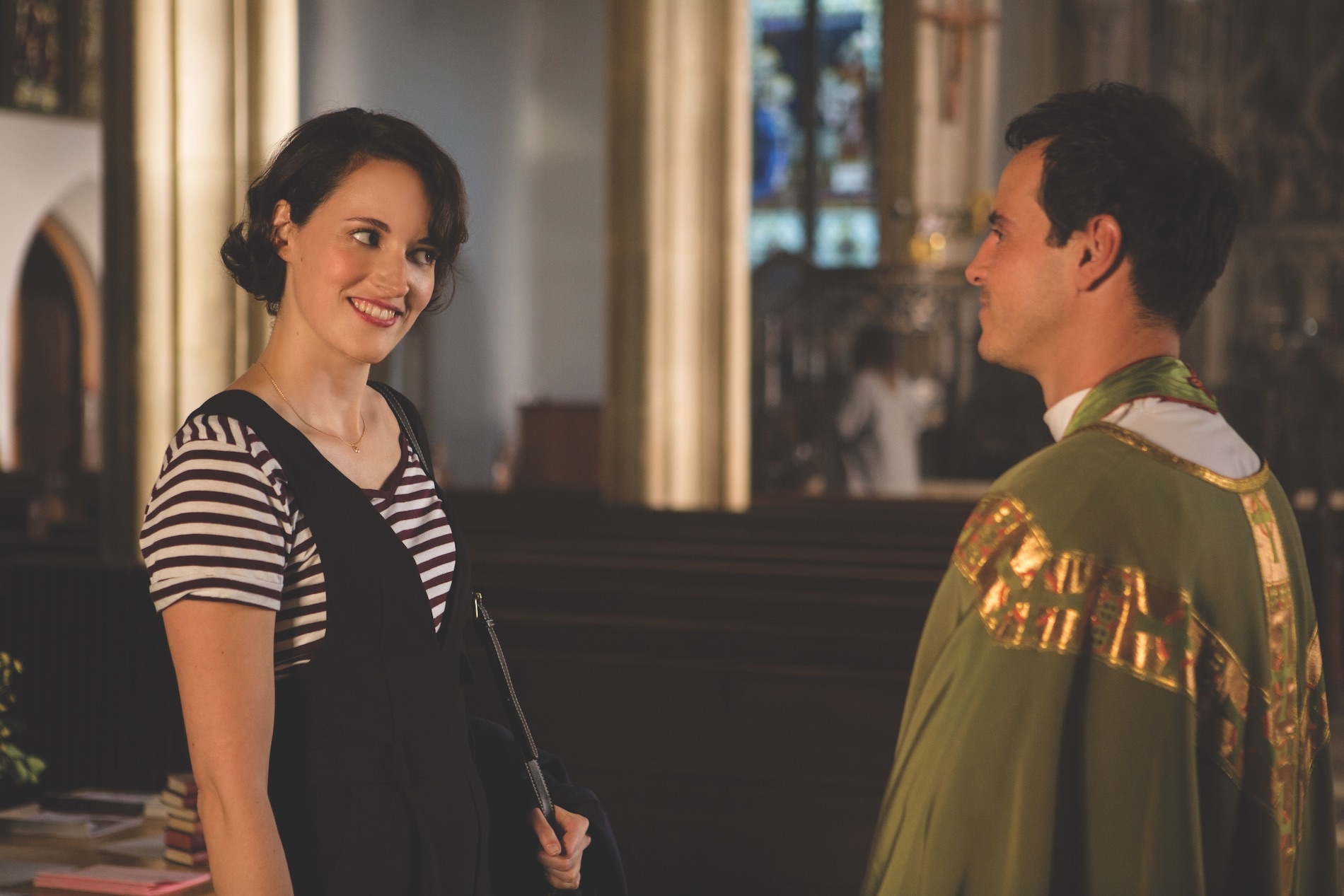 Olivia Colman, "Fleabag"
Awards recognition for Colman's work is long overdue, her recent Oscar win notwithstanding. As a wicked godmother-turned-stepmother, Colman homes in on this dark comedy's brilliant subtext, serving verbal assaults masked as saccharine pleasantries so subtle, you'll wonder if you've misunderstood her. For those around her, it must feel like death by a thousand cuts, but for the audience, it's a thrill to watch her brandish the blade.
Kirsten Dunst, "On Becoming a God in Central Florida"
Krystal Stubbs, the ruthless schemer at the center of this new Showtime comedy, turns out to be a stupendous reminder of how great an actor Dunst is—in case, shame on us, we'd forgotten. She commands the spotlight with this fully realized character, intent on providing for her family, playing somewhere between cutthroat and overtly feminine. She also makes braces (and their removal!) hilarious.
Jane Fonda, "Grace & Frankie"
A master at everything from acting to political activism, Fonda continues to remind us why she's a star in Season 5 of "Grace and Frankie." Portraying a woman coming to terms with her age, lucidity, and wellness is never easy, but Fonda delivers her dry humor with poise and dignity, proving time and time again that this legend has still got it.
Betty Gilpin, "GLOW"
Much of this Netflix '80s comedy's success is due to its ensemble of wildly different but equally convincing women. Stealing the show on the Las Vegas–set Season 3 is Gilpin, playing the headstrong, demanding, glamorous but frazzled starlet-producer Debbie—and her alter ego in the wrestling ring, the sunnily patriotic Liberty Belle. What distinguishes Gilpin is her ability to deliver a sarcastic line or reaction shot with off-kilter hilarity; she doesn't look like the cast member who'll crack you up, and then she does.
Regina Hall, "Black Monday"
Being the only woman at an '80s trading firm does not deter Hall's Dawn from exuding confidence and going toe-to-toe with coke-snorting bros. It feels like Hall was made for this ridiculous Wall Street world, wearing gaudily fabulous outfits, inhaling cigarettes even in the middle of jazzercising, and making loads of dough, all while cracking us up.
Sharon Horgan, "Catastrophe"
As talented an actor as she is a writer, Horgan should star in every series for the rest of time. Watching the finale of her and Rob Delaney's tragicomic marriage story was devastating, not because it was a particularly upsetting episode (though a funeral was involved), but because it meant the end of Horgan's brash, unfiltered, annoyed, tender-when-it-counts Sharon.
Allison Janney, "Mom"
Janney's Bonnie is a screw-up who unapologetically ruined her daughter's life—and continues to do so. But Janney is so pitch-perfect funny that she makes this frankly horrible woman inherently affable. Is it any wonder the seven-time Emmy-winning veteran actor frequently sweeps awards shows, and will surely continue to do so?
Jessica Lange, "The Politician"
Few can do camp quite like Lange. A Ryan Murphy stalwart, her performance on the creator's first Netflix series proves why he keeps returning. As unhinged grandmother Dusty Jackson, she's equal parts bravado, manipulation, and saccharine attentiveness; it's a delicious cocktail fit for this Southern belle.
Lucy Liu, "Why Women Kill"
As scheming socialite Simone Grove on this CBS All Access hit, Liu has once again upped the ante on fiercely funny, fabulously clad women on TV. She delivers over-the-top lines ("As much as it would cheer me up to commit a felony, I think you should go!") with unabashed gusto; she's clearly having so much fun, it's practically criminal.
LISTEN: Lucy Liu on How to Build a Career in the Arts
Julia Louis-Dreyfus, "Veep"
Louis-Dreyfus' peerless calibration of timing and tone as HBO's flailing former president Selina Meyer reached new levels in the satire's last hurrah. The actor continued to prove, right through the gut-wrenching finale, that there are no depths to which Selina wouldn't stoop in her bid for political power. It's no wonder she earned a historic six consecutive Emmys for this role.
Natasha Lyonne, "Russian Doll"
Nadia Vulvokov keeps dying. And each time
she does, she is returned to her 36th birthday party. To call Lyonne's portrayal of this fabulously complex and swaggering New Yorker multifaceted is to sell it short; as "Russian Doll" zigs and zags and constantly reinvents itself, Lyonne, one of the series' co-creators, confidently leads us through every unexpected yet unavoidable twist.
Rita Moreno, "One Day at a Time"
From the moment she first entered the scene with the most Moreno-esque of flourishes, this screen legend has been a reliable source of comfort on this family sitcom (now cancelled by Netflix and set to continue on Pop). As Lydia, abuela of the Alvarez clan, Moreno knows precisely when to ham it up and when to let her charisma speak for itself. And she's never afraid to remind us of her ability to pierce her co-stars' eyes—and our hearts—with moments of lovely sincerity.
Megan Mullally, "Will & Grace"
Is there anyone on the small screen quite like Karen Walker? We're going to go with no. As this multi-SAG winner has proven with her triumphant return to the NBC series, audiences devoutly missed their favorite barbed-tongued, martini-swilling socialite. The combination of Mullally's physicality and (high-pitched) delivery of TV's sassiest one-liners remains the sitcom actor's inimitable gold standard.
Catherine O'Hara, "Schitt's Creek"
Much has been said about O'Hara's iconic performance as Moira Rose, but we guarantee she'd have the oddest, most delightful way of saying it herself. Her line readings as the wacky, wig-wearing, past-her-prime actor suck up the spotlight every time she's in frame. Entering her sixth and final season as the lovable, narcissistic 1-percenter, O'Hara just leaves us wanting two things: more Moira and more "Schitt's Creek."
Mishel Prada, "Vida"
As Emma, who returns to East L.A. and discovers her deceased mother's same-sex relationship in this quirky and brilliant Starz dramedy, Prada gets to unveil layers of this queer, Latina businesswoman as she simultaneously unveils to audiences what she's capable of as an actor. She plays uptightness, grief, and everyday frustration wonderfully—and she deserves more roles as substantial as this one.
Gina Rodriguez, "Jane The Virgin"
Steady yet continually innovative, sincere but never overly saccharine, Rodriguez's deft high-wire performance anchored this CW show that took the elastic malleability of telenovela tropes and threw everything—love, politics, race, class, trauma, grief, family, friendship, drug lords—into the mix. Through five seasons to a flawless finale, Rodriguez tethered her audience to relatable stakes.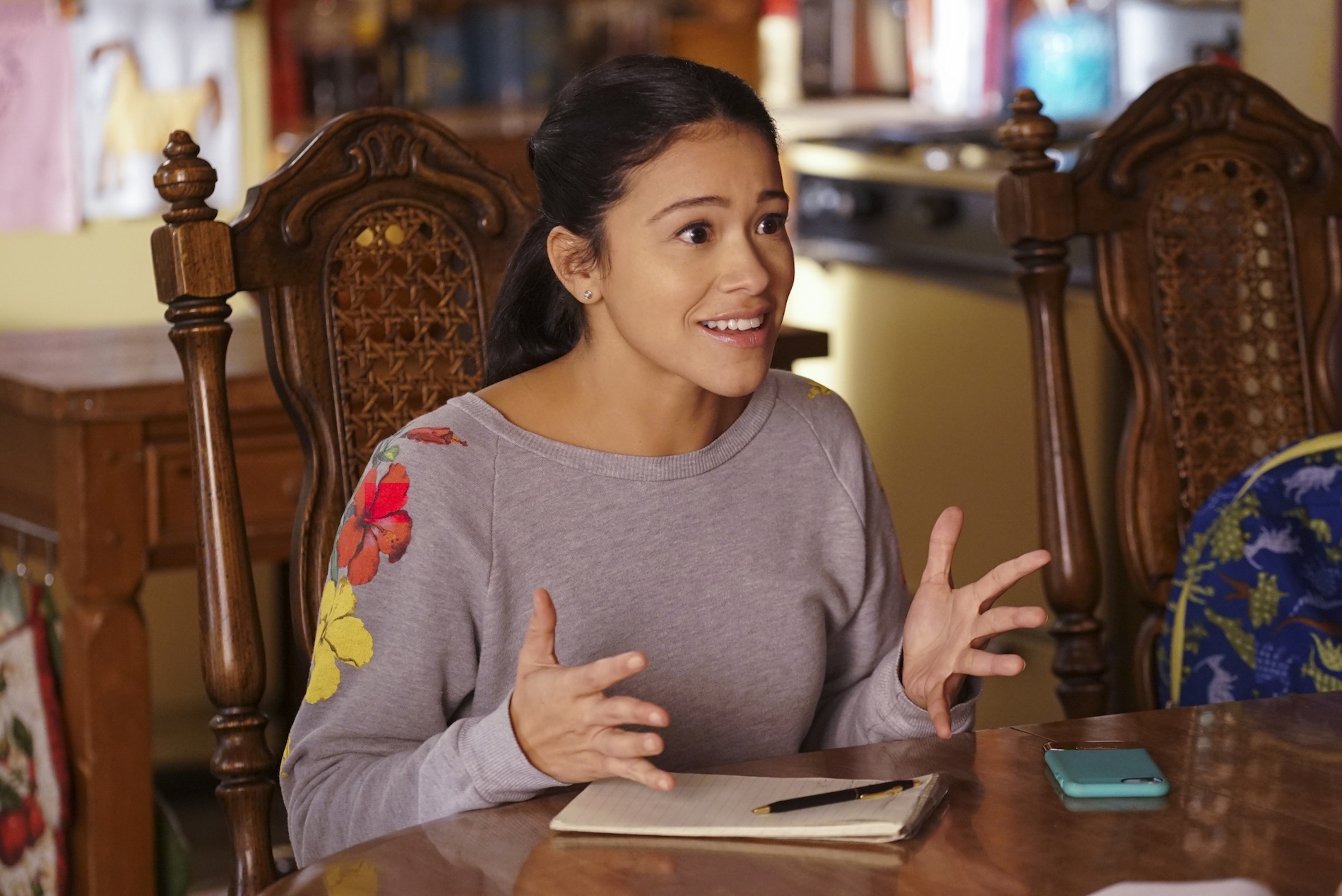 Tracee Ellis Ross, "Black-ish"
In this ABC comedy, Ross continues to make us root for her atypical sitcom matriarch. We love Rainbow's goofiness and her badassery, and that Ross can flex her dramatic muscles when necessary. (Her portrayal of postpartum depression and a heartbreaking lull in her
marriage, for example, were spot-on.) Here
and on the new, Bow-centered spinoff "Mixed-ish," the actor—and director—continues to outdo herself.
Lily Tomlin, "Grace & Frankie"
No one can deliver a punchline quite like Tomlin. Season after season on this Netflix buddy comedy opposite the equally brilliant Fonda, Sam Waterston, and Martin Sheen, the legend continues to delight as a woman with a tenuous grasp on her sanity and social standing. Feeling blue? Tune in to any scene featuring Tomlin on "Grace & Frankie" and you'll laugh.
Phoebe Waller-Bridge, "Fleabag"
Waller-Bridge didn't invent the direct-to-camera delivery her show so brilliantly deploys, but watching her do it on Season 2 of "Fleabag" makes you feel like she did. Every confession, every inside joke—with us, her confidantes—is a wiggling come-hither finger that entices. Even when she's despicable and we know we shouldn't fall in love with her, much like the Hot Priest, we can't help ourselves.
OUTSTANDING PERFORMANCE BY A MALE ACTOR IN A COMEDY SERIES
Anthony Anderson, "Black-ish"
Juggling a large family, career, and his kids' sense of blackness in the lily-white surroundings of upper middle-class suburbia, Dre Johnson is equal parts modern philosopher and swaggering goofball in Kenya Barris' wonderful sitcom. The naturally funny Anderson's ability to pull off both continues to impress, as do those moments when he digs deeper.
Louie Anderson, "Baskets"
Anderson's drag act as the mother to Zach Galifianakis' aspiring clown is the kind of stunt casting that could easily skew cartoonish. But the Emmy winner gets it right by leaving showmanship at the door, gingerly imbuing his Mrs. Baskets with maternal subtleties and, ultimately, paying a fitting tribute to his own real-life mom.
Hank Azaria, "Brockmire"
The six-time Emmy winner keeps proving his bona fides as a comedic actor, particularly in the profanity department; many of the unprintable lines Azaria spits are masterpieces. Season 3 of the IFC series finds his baseball announcer Jim Brockmire newly attempting sobriety after a very public meltdown and several frayed relationships. Watching Azaria convey Jim's discovery of the simple joys of compassion is unexpectedly touching.
Andre Braugher, "Brooklyn Nine-Nine"
Capt. Raymond Holt is so quietly nuanced, he'd be right at home in a prestige drama. In fact, the more seriousness and subtlety Braugher brings to the character, the more hilarious his line deliveries become. Opposite the over-the-top Andy Samberg and the rest of the titular precinct's crew (newly at home on NBC), Braugher continues to make playing unamused amusing.
Tituss Burgess, "Unbreakable Kimmy Schmidt"
Was Burgess given all the funniest material on "Kimmy Schmidt," or did he turn every one of Titus Andromedon's antics into comedy gold on his own? The two-part finale-for-now of Tina Fey and Robert Carlock's beloved Netflix comedy gave us yet more reminders of Burgess' brilliance. It's a fully realized and still groundbreaking performance we shouldn't take for granted.
Don Cheadle, "Black Monday"
If you enjoy the idea of Cheadle snorting a line of cocaine and then high-fiving a robot butler, "Black Monday" is the comedy for you. This wild, '80s-set throwback stars Cheadle as Maurice Monroe, a swaggering stockbroker who has the world at his fingertips and keeps craving more. Watching him, you'll crave more, too.
Ted Danson, "The Good Place"
The legendary Danson expands his actorly repertoire yet again as Michael, a demon who navigates the titular land of the departed in Michael Schur's hilariously idiosyncratic and deceptively ambitious NBC comedy. In Season 4, he unveiled even more layers of touching empathy for his human friends, all while never failing to crack us up.
Michael Douglas, "The Kominsky Method"
Hollywood acting coach Sandy Kominsky has seen better days. Douglas, however, may be giving one of his best performances ever. He manages to demonstrate funny or touching chemistry with every one of his scene partners, including Sarah Baker, Nancy Travis, and the many actors playing Sandy's students. And opposite Alan Arkin's Norman Newlander, Douglas creates a kind of onscreen magic.
Bill Hader, "Barry"
Barry Berkman, a haunted veteran-turned-hitman who, in the midst of PTSD and depression, gets bitten by the acting bug, is a career-best role for the Emmy-winning Hader. HBO's "Barry" allows the actor to use his comedic experience sparingly when a dash of relief is needed amid increasingly dangerous and increasingly absurd circumstances. Otherwise, it's one of the most nuanced dramatic performances of the season.
Tony Hale, "Veep"
Poor, poor Gary. Could he possibly get any more pitiable? As Hale's ballsy performance in this final season proves, the answer is always yes. His genius is in the character's tiniest reactions and throwaway lines, which we'll miss the most after six side-splitting seasons. (And we'll never forget that devastating, genuinely tragic moment at the casket.)
READ: Tony Hale's Next Big Thing
Sean Hayes, "Will & Grace"
The genius of Hayes' performance as Jack McFarland, during the series' pioneering original run and again now, is that he never turns the character into a clown despite drawing consistent laughs. The gay man Hayes has created—manic, over-the-top, expressive to a fault—is too specific to be dismissed as stereotypical or contrived. If anything, Jack remains the most true-to-life of this show's sassy quartet.
Dan Levy, "Schitt's Creek"
It's a testament to Levy's likability that we would pay money for him to hurl classic David Rose insults at our faces. It's also a real testament to his skill as both writer and star of "Schitt's Creek" that despite that never-ending tirade of sarcasm and eye rolls, David manages to be completely endearing and lovable—someone you want to root for and then get drunk with.
Marc Maron, "GLOW"
Maron's particular mastery of the irascible curmudgeon has finally been paired with his compelling opportunist in this '80s wrestling comedy. He's a smart enough actor to know when to yield the spotlight to his fiery female co-stars in their blindingly colorful costumes and when to display in Sam Sylvia, his middling film director with a sudden hit in the making, the empathy that endears us to him.
Danny McBride, "The Righteous Gemstones"
Thank goodness for a TV character we can freely despise, without needing to spare an ounce of empathy! McBride, who created this new HBO comedy and stars as second-generation megachurch pastor Jesse Gemstone, embodies the entitlement and incompetence of that world in all its gaudy splendor. He and his show provide pure, unfiltered, gleeful comedy.
Ben Platt, "The Politician"
Platt takes the indomitable skill he show-cased as the Tony-winning star of Broadway's "Dear Evan Hansen" to the small screen. Playing aspiring future POTUS Payton Hobart, Platt toes the line between boyhood tenderness and ruthless ambition to thrilling effect. That we also get him singing is a cherry topper like no other.
Tony Shalhoub, "The Marvelous Mrs. Maisel"
The similarities between Shalhoub's Abe Weissman and Brosnahan's portrayal of his equally neurotic daughter are uncanny at times. Shalhoub gets some of the biggest laughs when Abe attempts to regain what he perceives as a loss of control of his regimented life—or when he's determinedly stretching by a lake in the Catskills in the most absurdly perfect romper.
Drew Tarver, "The Other Two"
As someone who cut his teeth in improv and sketch comedy, Tarver delivers one of the breakout performances of the year by imbuing his struggling actor Cary Dubek on "The Other Two" with textured dramatic notes. No spoilers, but the season's climactic midflight revelation just might have you tearing up along with Tarver onscreen. For a comedy, "The Other Two" packs an emotional punch.
Henry Winkler, "Barry"
Gene Cousineau may, unfortunately, be a familiar figure to working actors: Just short of a scammer, he's an acting teacher with a cult following and a performer with no notable success of his own. The great, Emmy-winning Winkler lends his hilariously hangdog expressions to the borderline-exploitative schmuck who counsels, criticizes, and encourages his disciples, fanning the flames of their optimism while reeking of desperation himself.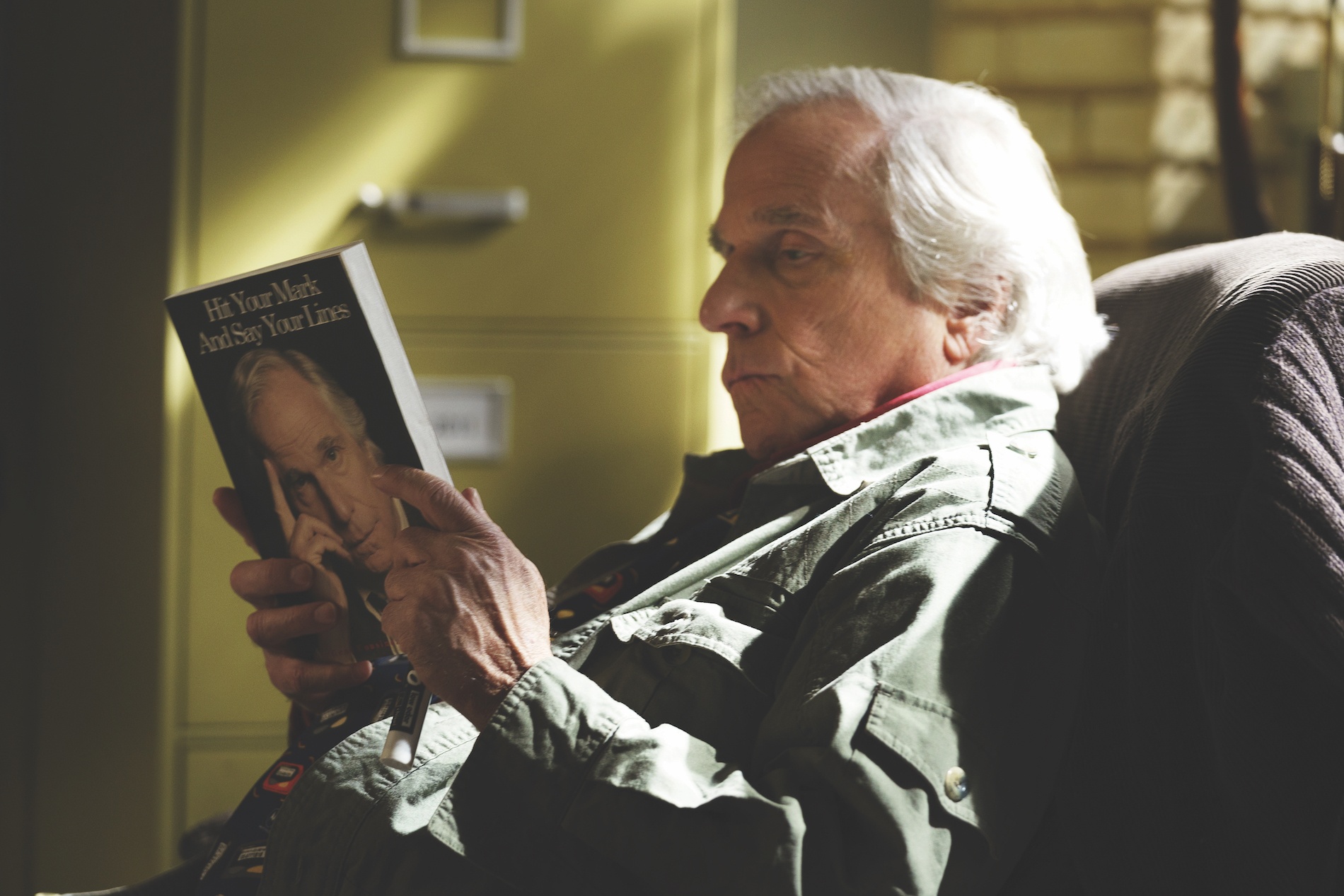 Ramy Youssef, "Ramy"
In this age of peak TV, we're finally hearing stories and voices that prior to this point were pushed to the margins far beyond the small screen. We still have a ways to go, but Youssef and his semiautobiographical Hulu series "Ramy"—in which he stars as a modern-day millennial Muslim—are whip-smart, hilarious proof of those changing tides.
This story originally appeared in the Nov. 21 issue of Backstage Magazine. Subscribe here.