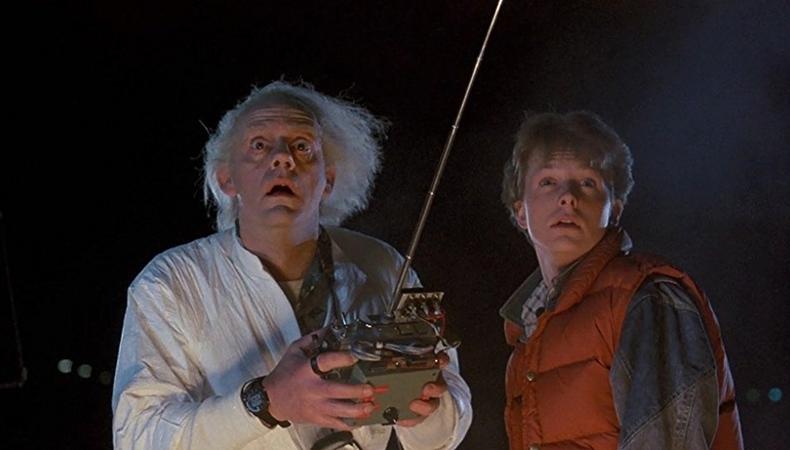 From opera to live scores to movie ranches, whatever your week is looking like (or whatever you want it to look like), make sure you check out this slate of events. And if you've only got time for one extracurricular, we've got a succinct, affordable acting class guaranteed to fit into your busy schedule. But we'd recommend making some time for these other activities, too!
Take a weeknight scene-study class.
You want a cheap but effective acting class, you say? How about one that won't eat up your weekend? Try Peter Valentino's scene study class on Oct. 5 and brush up on your on-camera techniques. Each student will be paired with a partner and have an opportunity to warm up with a bit of improv and learn some great breathing techniques. Even for you seasoned vets out there, it never hurts to enhance your understanding of the basics, and it's a more productive way to spend a Thursday than a Netflix binge, amirite? (Tickets: $0-10)
See two largely unexplored German films.
Explore Berlin on film via two cult classics: Eoin Moore's "Plus-Minus Zero" and Hannes Stöhr's "Berlin is in Germany" at the Billy Wilder Theater on Oct. 6. Because these two features are rarely screened here in the U.S., it's an opportunity to get inspired by the gritty, unique side of Berlin during a volatile time in Germany's history. (Tickets: $10)
Experience a piece of movie history (and a great film to boot).
Unwind on the weekend with some retro, good-time fun. Pack up the Prius and head to the Paramount Ranch in Agoura Hills on Oct. 7 for a classic drive-in movie ("Back to the Future") and car show. The real selling point here, though, is the chance to check out the epic ranch, which has been featured in TV shows and films for decades (and has been featured in Intermission before, too—it's just that cool). (Free)
Hear a cinematic score performed live.
It's no secret that a great soundtrack enhances any film and sometimes it's the score that generates the mood. In the Michael Keaton-starring Alejandro González Iñárritu picture "Birdman," the score from drummer Antonio Sánchez gave the film some of its most intense moments. Watch Sánchez perform along live at a screening at the Walt Disney Concert Hall on Oct. 9 and ponder how music affects your acting. (Tickets: $20-33)
Watch opera reach for the stars.
If experimental theater is more your thing, or even if you're looking for a way to shake up your usual weekly routine, take in "The Hubble Cantata" at the Ford Theatres on Oct. 11. Merging personal narrative with astrophysical science, it's an emotional journey through the cosmos and, through its cantata, will probably move you to tears. Come prepared, and take notes on how to turn on your audience's waterworks no matter the medium. (Tickets: $65-105)
Check out Backstage's Los Angeles audition listings!