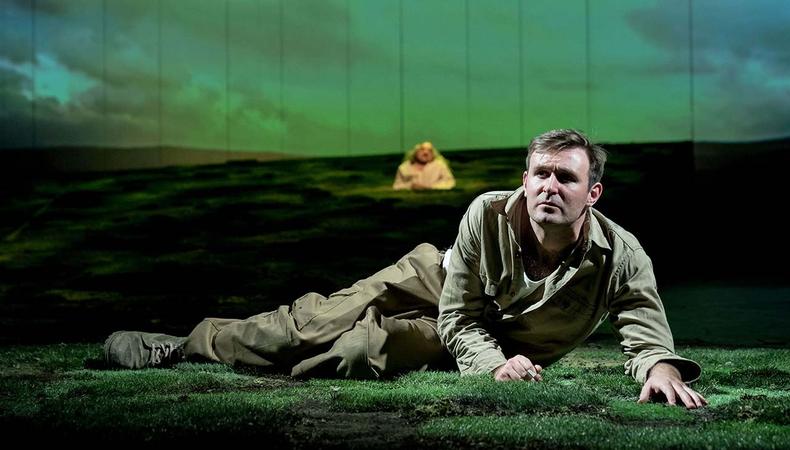 With the days drawing in and summer seemingly at an end, it's tempting to shut the front door and hunker down – but we say no! It's time to eke out the last of the good weather and get out and about, so here's our pick of what the capital has to offer for the last chunk of September.
Actor chat in SE1
Over at the National Theatre (NT) there's a chance to hear two actors at the peak of their game talk about their craft. First up is Christopher Eccleston, who'll be chatting about his career and his new memoir I Love the Bones of You, which focuses on his relationship with his father both off and onstage. Then, on 1 October (but book in September to avoid disappointment!), actor James McArdle, writer David Hare, and director Jonathan Kent will talk about the challenges of bringing Peter Gynt to the NT stage. (Prices start at £12)
READ: London's New Theatre Boom: What You Need to Know
Female Film Futures
Kicking off in mid-September (13–22) is the tenth year of the brilliant Underwire Film Festival celebrating female film talent in front of and behind the camera. Underwire is holding events at the BFI, Barbican, and other London venues. They aim to showcase 192 short films each with a woman in a head-of-department (HOD) position and will cover themes as diverse as warrior queens to motherhood. (Assorted prices)
Night-time funk
Another very different festival kicking off this September is the Emerge Festival. Described as "London's Lates Festival" or "the coolest event of the year" according to its organisers, Emerge is taking over 40 iconic London venues and funking them up late into the night. For example, dance act Jungle will be running riot at the Natural History Museum after-hours, rapper Flohio will hit Whitehall's Banqueting House, and there will be a silent disco on Tower Bridge. (Tickets from £15)
READ: What to See at the 2019 London Film Festival
Mid-September Monty Python Madness
The BFI is going Dead Parrot, Ministry of Silly Walks, and Lumberjack crazy with a celebration of 50 years of Monty Python this September. Most of the Python's big-screen outings are featured including Holy Grail, Life of Brian as well as individual efforts like Jabberwocky and The Missionary. Plus, there are intros by Terry Gilliam, Carol Cleveland, and Neil Innes. (Assorted Prices)
Do your bit for a good cause
Filed under booking ahead is this shout out for extraORDINARY, a one-night-only theatre event in aid of mental health awareness charities Mind and CALM. Held at the Questors Theatre in Ealing, there will be "an array of exciting and moving performances" featuring comedy, dance, and drama. Excitingly, the ticket price also includes a drink, so you can feel you're doing your bit while also getting a little bit squiffy… (Tickets £22)
For more from Backstage UK, check out the magazine.