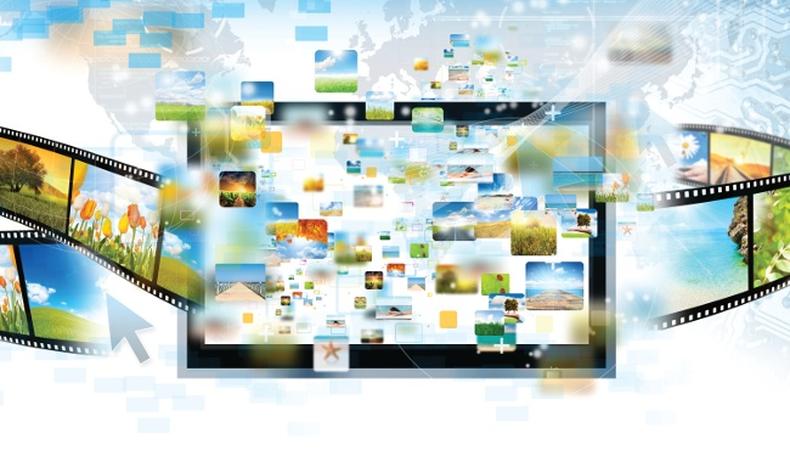 Are you a new media creator looking for a venue to show your work? New media festivals like the six detailed below are a great way to get your project out there while also getting a taste of what others in the industry are doing. Plus cash prizes, a trip to London, and more are up for grabs! So what are you waiting for? Check these fests out!
HollyWeb Festival
Hollywood's first festival celebrating digital and web series is offering something new for next year's grand prize winner: a paid trip to London and automatic acceptance into the city's own Raindance Web Fest! If you are a creator looking to submit to the festival's sixth annual outing March 30–April 2, 2017, act fast! HollyWeb's regular submission deadline for new pilots and series (the rules for which are detailed online) is coming up Nov. 30; late entries will be considered until Jan. 31, 2017. Final decisions for the fest's official selection will be notified no later than Feb. 17, 2017.
READ: "4 Podcasts to Inspire and Entertain You"
Los Angeles Podcast Festival & NYC Podfest
For any and all new media creators on the podcast front, these two festivals are for you. Honoring everything the medium has to offer, from leading industry entertainers to podcast extraordinaires on the rise, these podcast festivals out of Los Angeles and New York are not to be missed! NYC Podfest 2016 already came and went in May, but Los Angelenos can hit the Los Angeles Podcast Festival Sept. 23–25. For those in other parts of the country, a livestream ticketing option is available for panels and screenings, and costs only $25.
New Media Film Festival
With this one, it's all in the name. The eighth annual New Media Film Festival will hit Los Angeles in June 2017 to celebrate the best content across new media platforms, or, as the festival itself puts it, "stories worth telling." Including 20 categories that recognize everything from video game work to mobile/tablet content to virtual reality to digital comics and more, this festival divvies out $45,000 in prizes—and it's not too late to submit. The regular deadline is coming up Nov. 3. For more information, visit newmediafilmfestival.com.
NYC Web Fest
Showcasing the best voices on the web across streaming services and more, NYC Web Fest is an annual media festival dedicated to honoring "creators who are unafraid to speak their truths and push the envelope," founder Lauren Atkins wrote in an open letter. The festival takes place over one weekend in New York and features screenings of the year's nominees and honorees, industry panels, and the final awards ceremony. Submissions for this year's event are now closed but for more information on how to attend the Nov. 10–12 event, visit nycwebfest.com.
READ: "How to Get Your Short Film/Web Series Seen"
Tribeca Film Festival
Yes, everyone knows the annual Tribeca Film Festival as a premiere destination for films and their stars, but it has also recently begun honoring new media content with its Tribeca N.O.W. (New Online Work) feature. This year also marked the first time the fest introduced Tribeca Snapchat Shorts, a first of its kind. This social media program featured the best Snapchat Stories in the U.S., which were decided by a jury team of new media storytellers and Snapchat personalities. Check out this year's winners at tribecafilm.com/snapchatshorts. Submissions for the Tribeca Film Festival 2017 are now open.
Want to break out on the small screen? Check out our television audition listings!