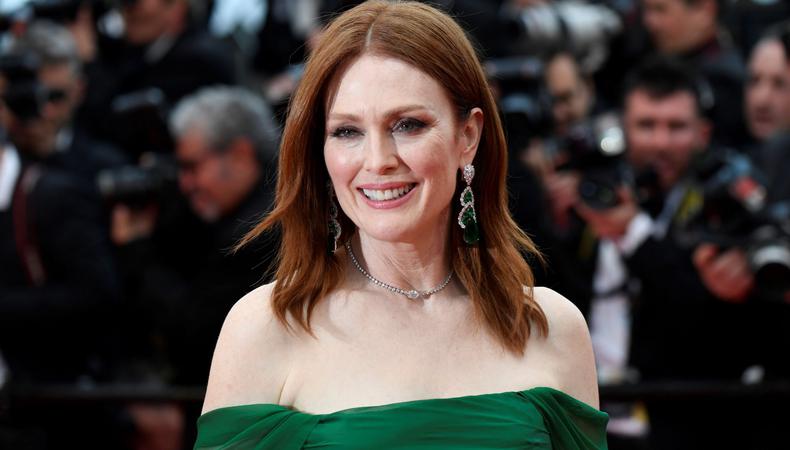 Greenlit means a project is officially a go, so all you have to do is follow these leads to stay up to date. You never know where you'll find an opportunity to land an audition!
"When You Finish Saving the World"
First reported by Deadline, Oscar winner Julianne Moore and "Stranger Things" star Finn Wolfhard will team up in the new dramedy "When You Finish Saving the World," written and to be directed by Jesse Eisenberg. This will be Eisenberg's feature directorial debut, and the project will be produced by Moore, Emma Stone, and "Saturday Night Live" writer-director Dave McCary. The mother-son story is reportedly inspired by Eisenberg's upcoming Audible Original of the same name, which is set to debut later this year. While plot details are currently being kept under wraps, the film will have a slightly different focus than the audiobook, which is set over three decades and follows three members of a family. Wolfhard also stars in the audio drama, and "Booksmart" star Kaitlyn Dever is in talks to join, which means she may also see an appearance in the film.
"Erin and Aaron"
Nickelodeon is reportedly turning to musicals as the network has greenlit a new live-action half-hour musical comedy pilot, "Erin and Aaron." Created and written by Dicky Murphy, the multi-cam comedy will follow a newly blended family and two polar opposite stepsiblings who come together through music. Murphy's career has grown at Nickelodeon, starting as a script manager on "Zoey 101" before writing for "iCarly," "Marvin Marvin," and "The Thundermans." He will executive produce "Erin and Aaron" alongside his "Thundermans" producers, Sean Cunningham and Marc Dworkin, so expect more "Thundermans" team members to join the new programming, including possibly casting team Koczara/Shevchenko.
"Mercy House"
CBS will soon bring Alena Dillon's novel "Mercy House" from the page to the screen after its streamer CBS All Access acquired the book rights. "The Good Wife" writer and producer Corinne Brinkerhoff will write and executive produce the project through her Green Ribbon banner with Amy Schumer reportedly executive producing. The book, just published in February 2020 by William Morrow, follows a renegade group of nuns as they preside over a safe haven for the abused and abandoned. The project is still in the early stages of development so no further creative team members or cast have been announced, but with Brinkerhoff's long relationship with CBS, expect her to mine from past collaborators, including possibly "The Good Wife" casting director Mark Saks.
"The Operative"
It's a family affair over at Landmark Studio Group, which has announced it is currently developing the spy thriller "The Operative" starring father-son duo Craig T. Nelson and Noah Nelson. Loosely based on Harvey Gomberg's book "Code Name Stinger," "The Operative" follows retired intelligence op John Straw (played by Nelson senior), who re-emerges to warn of an upcoming attack on American soil. The younger Nelson has created the drama, which is being eyed as a 10-part series, and will serve as showrunner and executive producer. No further casting has been announced at this time.
"Romeo & Juliet"
Finally, a classic love story is being given a new look. "Malibu Rescue" star Camaron Engels and "Selah and the Spades" star Francesca Noel are set to play the title roles in a new film adaptation of "Romeo and Juliet," produced by Timur Bekmambetov and Igor Tsay. Carey Williams ("Emergency") is directing, and the film reportedly was filming in Los Angeles before the current industry shutdown, though it is unclear if principal photography has wrapped. When U.S. production resumes, be sure to keep an eye out in the area for the star-crossed lovers.
Looking for remote work? Backstage has got you covered! Click here for auditions you can do from home!