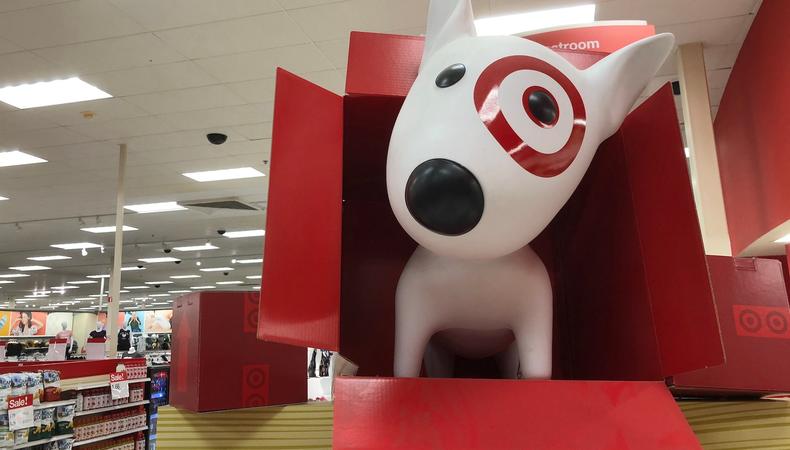 Ah, Target: the store you wander into for a gallon of milk and come out with an entirely new summer wardrobe, a blender, and some nifty patio furniture. This American retail giant is more than just a shopping destination—it's also a platform where fashion meets affordability and where models become the epitome of everyday style. So, whether you're a budding model or a seasoned professional exploring new avenues, this guide shows you step-by-step how to become a model for Target.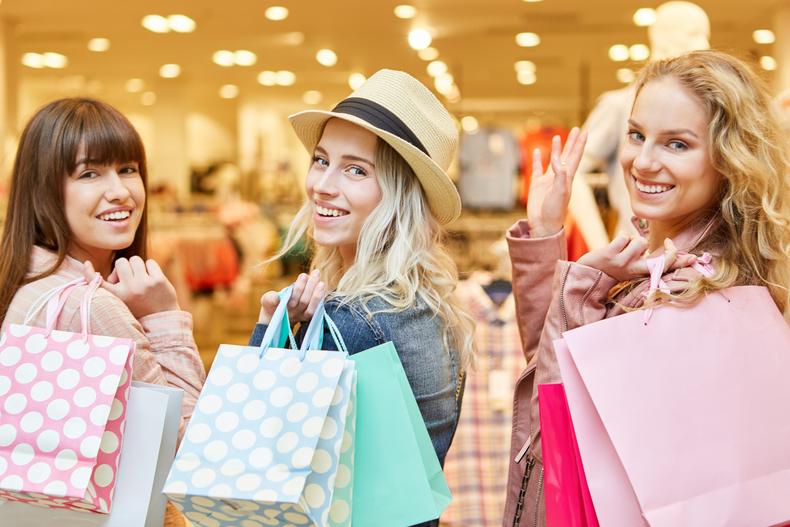 Robert Kneschke/Shutterstock
Brand: Target's brand image and values are steeped in the commitment to offer guests a distinctive, value-driven shopping experience. The brand communicates an image of being trendy, affordable, and customer-centric, which is reflected in its tagline: "Expect More. Pay Less." Sustainability and community engagement also form a core part of Target's brand values, with initiatives aimed at reducing environmental impact and giving back to local communities.
Customers: Understanding Target's customer base and market positioning further reveals its brand strategy. Target's primary customer base is a middle-class, educated shopper who is interested in purchasing quality products at affordable prices. The brand has found a sweet spot between Walmart's emphasis on rock-bottom prices and higher-end department stores. This positioning allows Target to attract customers looking for a balanced shopping experience, where they can find high-quality, stylish items without breaking the bank.
Modeling culture: A significant part of Target's marketing strategy involves modeling. Target's use of models in their advertisements and in-store displays is instrumental in conveying their brand image. The company is renowned for its inclusive approach to modeling, regularly featuring individuals of diverse backgrounds, ages, and body types. This approach to representation not only aligns with Target's brand values of diversity and inclusivity but also appeals to its broad customer base. By showcasing a wide range of people who reflect the diversity of their customers, Target effectively communicates that everyone is welcome to shop there.
This strategy sends a message to customers that they too can look stylish and feel confident in Target's clothing offerings, fostering a sense of aspiration and desire that drives purchases. So modeling is not merely an aesthetic component of Target's marketing but a strategic tool that reflects and strengthens the brand's values, customer engagement, and market position.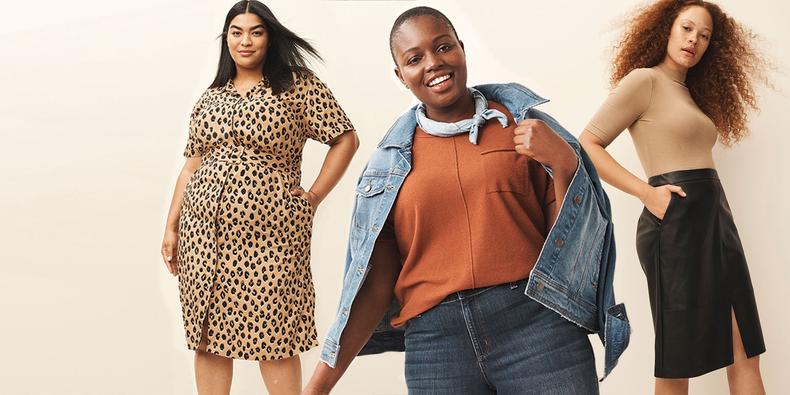 Courtesy Target
Target's modeling strategy exemplifies diversity and inclusivity, breaking the mold of traditional retail modeling by representing a myriad of people across different age groups, body types, and ethnicities. For example, the company's swimsuit campaign received widespread acclaim for its body-positive message.
All ages: Target's models span all age groups, from children to senior citizens, mirroring the wide age range of its customer base.
Many sizes: Target does not adhere to the stereotypical one-size-fits-all body type often seen in fashion advertising. Instead, the brand embraces models of all body types, including plus-size and petite models, reinforcing the idea that style and quality are not confined to a specific body size or shape.
Different ethnicities: Moreover, Target has made substantial strides in showcasing models of diverse ethnicities. The brand is recognized for its multicultural approach to modeling, featuring individuals from various racial and ethnic backgrounds. This commitment to diversity is not only a reflection of the multicultural makeup of its customer base but also a reinforcement of Target's brand values of inclusivity and respect for all.
Realistic: One of the most distinctive attributes of Target's modeling approach is its commitment to reflect the real world in its advertising. For instance, Jillian Mercado, a model with muscular dystrophy, was featured in a Target ad, marking a significant moment in the fashion industry's representation of people with disabilities.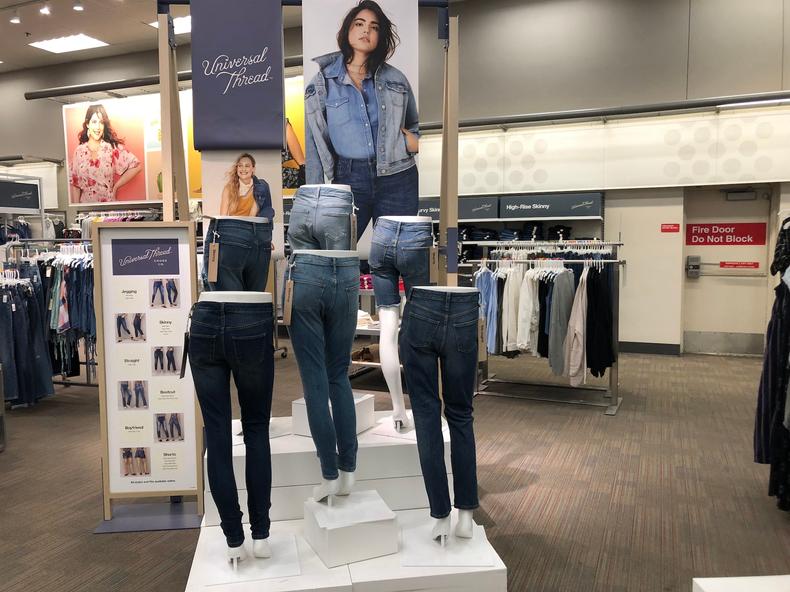 melissamn/Shutterstock
$100–$400/day: Target models are generally paid on a per-day basis, with their daily rates typically ranging from $100 to $400. This payment structure allows for flexibility and takes into account the varying lengths and demands of different shoots.
$60,000/year: In terms of average earnings, most Target models who work full-time can earn around $60,000 per year. However, experienced models who are in high demand can potentially earn over $100,000 per year​.
That said, the modeling industry is incredibly varied, and earnings can vary significantly based on factors such as the type of modeling (e.g., fashion, commercial, runway), the level of demand for the model, and the markets in which the model works.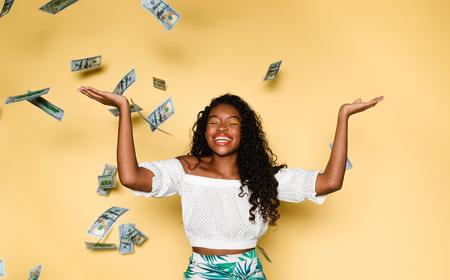 How Much Do Models Get Paid?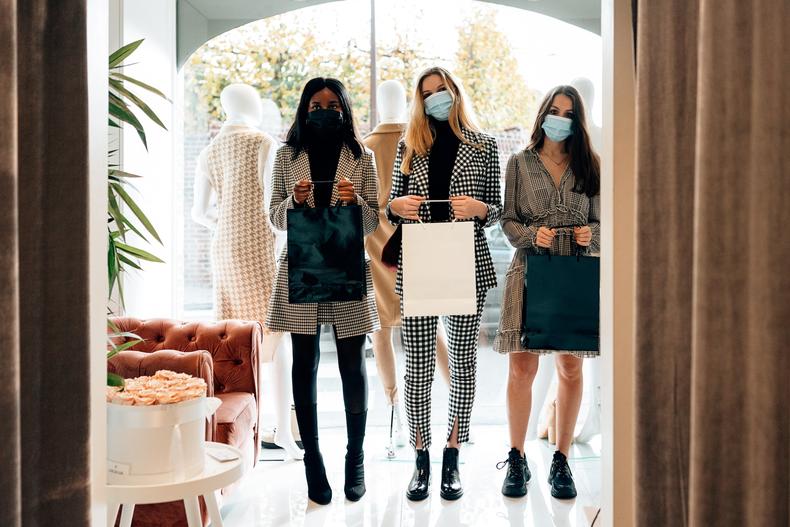 Carlo Prearo/Shutterstock
Create a modeling portfolio.

Start with at least a headshot, full-body shot, and swimwear shot taken by a professional photographer.

Practice.

Test out your best

poses

, looks, and facial expressions—in the mirror, via selfies, with friends, and through test shoots. Participating in smaller modeling gigs can further help build confidence and expand your network​.

Look for Target casting calls.

Large brands such as Target typically make their casting calls available through casting call databases, referrals, and agencies. Sign up for our

model casting platform

and set up a search agent with the keyword "Target"; follow Target on social media to see any openings; and check with your local store for Target model applications.

Build your social media presence.

Target campaigns are often social-first, so post your best pics and tag Target to snag the company's attention.

Seek agency representation.

The easiest way to get connected with modeling opportunities is to

get signed with an agency

. Agents often have an inside scoop about upcoming campaigns and can give you vital advice on how to land your dream gig. Target works with a variety of modeling agencies to find talent for their campaigns, including:

Entourage Model & Talent Agency: Established in 1988 and based in Texas and California, this agency represents a wide variety of talent, from models and actors to singers and dancers of all ages.
Wilhelmina Models: Another reputable agency that values diversity and inclusion, Wilhelmina represents models who work with Target.
When selecting an agency, be sure to consider the agency's reputation, the types of talent they represent, and their connections with brands such as Target. It's also important to ensure that the agency is a good fit for your specific needs and career goals.
Working as a model for Target is not just about having your face seen in hundreds of stores nationwide or the potential for a solid income. It's also about being part of a brand that champions diversity and inclusivity. Target's commitment to body positivity and representation of all ages, sizes, and ethnic backgrounds provides models with a unique and rewarding platform to showcase their talent.