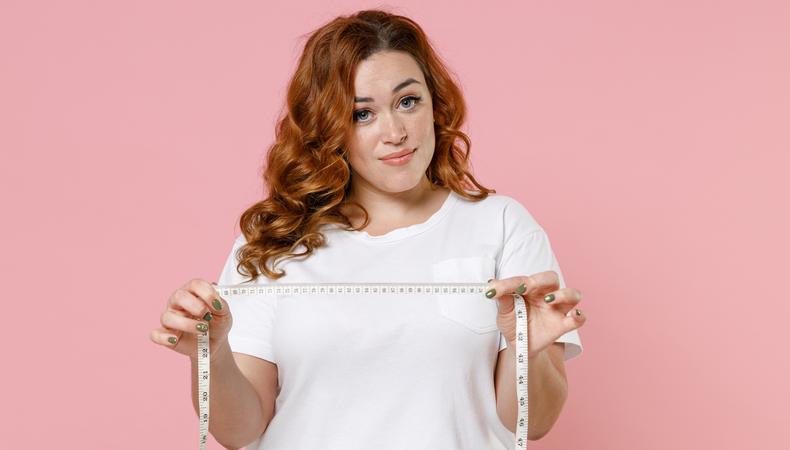 The modeling industry has long been notorious for its limiting requirements for model measurements. If a woman wasn't a 5'10" waif, the chances of breaking into the biz were slim to none. This is perhaps best evidenced by supermodel Kate Moss' 2009 declaration, "Nothing tastes as good as skinny feels." Thankfully, times have changed, and so have model measurements. Moss even amended her previous assertion to reflect the industry's updated approach to body diversity: "There's so much more diversity now, I think it's right," she told NBC in 2018. "There's so many different sizes and colors and heights."
This means that the typical height, weight, and chest-waist-hips ratio for various modeling types aren't nearly as strict as they used to be. Still, many industry categories still aspire toward ideal model measurements that best showcase the specific products and services they hope to advertise.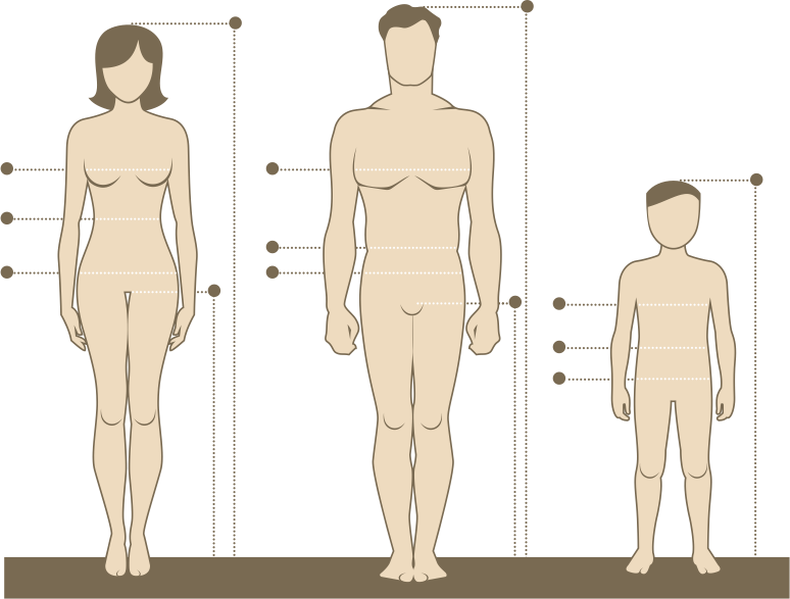 Zubada/Shutterstock
Different types of models and their usual measurements vary. While there are no set industry standards for model measurements, however, these represent average measurements used across multiple modeling agencies and associations:
Body part modeling
Parts models use their hands, feet, legs, eyes, or even teeth to be used in advertisements. Parts model measurements vary depending on their specific niche; for example, "adult child-size feet" is a specific body parts niche.
Commercial modeling
Appearing in a wide array of publications, commercial models might shoot for catalogs, clothing brands, or editorial shoots for fashion magazines.
Female measurements: Female models working in commercial advertising can have a variety of measurements, but most are at least 5'6" tall.
Male measurements: While a commercial male model can be any size and height, they tend to be at least 5'10" tall.
Fashion modeling
These models walk the runway while wearing high-end designer fashions. They also often pose for editorial shoots in fashion magazines.
Female measurements: Female fashion models are usually at least 5'9" tall. Model waist size tends to be 10 inches smaller than the chest and hips.
Male measurements: Male fashion models are usually 6' to 6'5," wear a size 40–42 top, and have a 32-inch waist.
Fit models
Fit models can be thought of as human mannequins. They help designers see how different clothes and sizes fit on the human body.
Female measurements: Although they may be any size, female fit models should usually fit industry standard sizes of 5'4'' to 5'9''.
Male measurements: Male fit models are usually 6'1'' and above.
Fitness models
Athletic models with lean and lithe or strong and muscled bodies, these models promote products and services in the fitness realm.
Female measurements: Height and weight for models in the fitness realm vary. However, their weight is usually higher than traditional models since muscle weighs more. Fitness expert Marc Perry says that female fitness models should have a body fat percentage between 15% and 17%.
Male measurements: Male fitness models also vary in size and shape; no matter what, they usually need to have visible muscles and a body fat percentage of around 6% to 7%.
Lingerie and swimwear models
Lingerie and swimsuit models shoot in skivvies and swimsuits and can generally be curvier than fashion models.
Female measurements: Models usually have at least a size 34B bra and hips around 10" bigger than their waist, although having a strong physical presence is more important than size.
Male measurements: Male underwear and swimwear models tend to match fitness model measurements, although they may be a bit leaner.
Petite models
Smaller in stature than their straight-size model counterparts, petite models usually promote clothing aimed at smaller sizes. Petite models are usually only women.
Female measurements: Petite female models are usually between 5'2" and 5'6" with slightly smaller hip and chest sizes than their straight-size counterparts.
Plus-size models
Plus-size models advertise products and services aimed at plus-size people.
Female measurements: Plus-size women working in modeling are usually a size 12 and above. Their weight should typically be between 161 and 205 pounds, with a chest size of 41" to 45".
Male measurements: Depending on the client, men working in the plus-size market will generally need to have a chest larger than 42" and a waist larger than 34".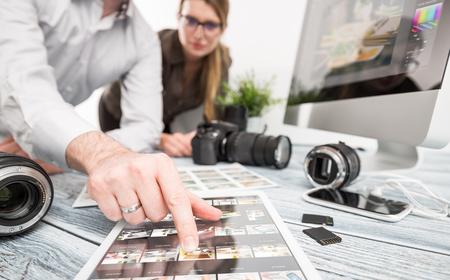 How to Make a Modeling Portfolio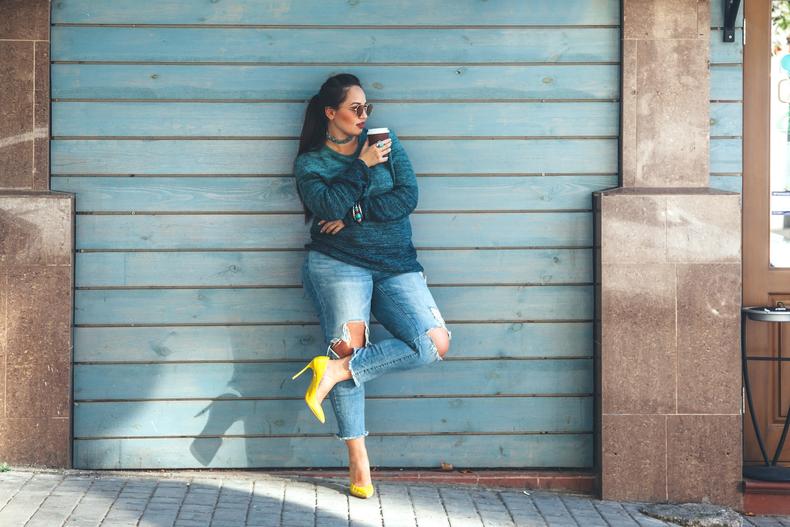 Alena Ozerova/Shutterstock
When models were the same size, shape, and race or ethnicity, the beauty standards dictated by the runway (skinny, tall, white) did not reflect the diversity of the real world. However, the recent trend toward diversification of models indicates a move past these conventional beauty standards. Between plus-size models walking the runway, hijab-wearing models appearing at Fashion Week, models with disabilities appearing in editorial shoots, and more racial and ethnic diversity than ever before, the fashion industry's definition of beauty has a new face.
This transition is appreciated by consumers and models alike. Ali Tate Cutler, the first plus-size model to appear in a Victoria's Secret lingerie campaign, says of the industry: "I feel like they are headed in the right direction and they are listening to their audience, who have requested to see more women of diverse shapes and sizes. I think if they continue to head in that direction, they will be onto a jackpot because that is reflective of what the average woman is in America."
Model Jillian Mercado, one of the first professional fashion models with a visible physical disability, concurs. "With any industry, there's always ups and downs, but specifically in the fashion industry I feel like we're now in a time where our frustration of not being represented properly has made the industry grow, and I'm so thankful to be a part of that," she says. "We've been bringing a lot of well-deserving people and communities to the limelight.... Right now, the industry is opening up to that, and we're seeing really great results with a lot of companies that have been around for a very long time."
Although experts find that the "mainstream model still prevails" as the "powerhouse of influence" when it comes to beauty standards, the slow but steady diversification of this model implies a sea change is coming to the fashion industry. The prevalence of social media modeling has further decentralized traditional industry practices. While the model measurements presented here are the current standard, if your body doesn't fit within these parameters, that doesn't mean you can't find opportunities to shine in photo shoots or strut your stuff on the catwalk.
No matter which modeling type best fits your specific body size and shape—or if you plan to help break down beauty standard barriers—take your modeling career to the next level by reading our comprehensive guide on how to become a model. Then, find your next gig on our modeling jobs and casting calls database.