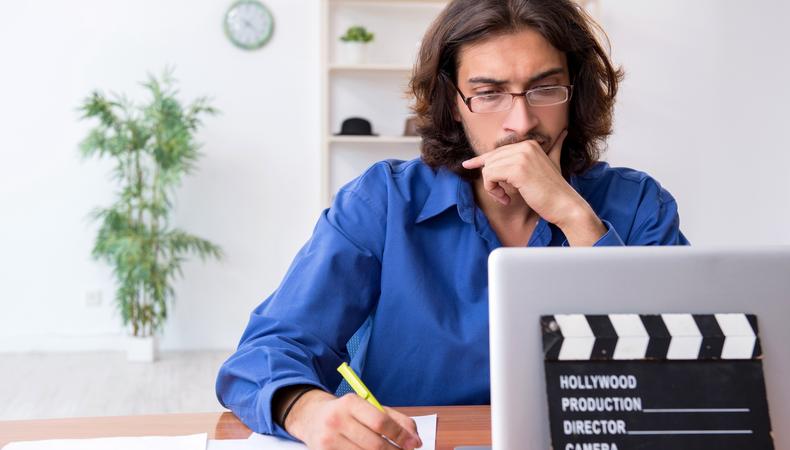 Often the first one in and the last one out, a producer is part of the team that plans, executes, and delivers the entirety of a production. They work in a variety of different mediums, including feature film, short film, TV, web series, and music videos. Recently, the popularity of video games, virtual reality, and podcasts spaces have increased producer opportunities.
Whether your interest lies more in the creative aspects of the job or you favour the idea of being a boots-on-the-ground producer, this breakdown provides everything you need to know to enter the field Down Under.
For anyone in production it's important to be versatile—so cultivating a vast array of skills is essential to success. Among the most indispensible are:
Artistic vision:

Lizzie Cater ("The Greenhouse"), creative producer at film and TV production company Everyone We Know, says the artistic element of a producer's role is often overlooked: "It's really important to cultivate your own creativity," she says. "What do you want to make? What do you want to be responsible for bringing into the world?"

Your passion will drive you.

Decision-making:

Producers have the final say in almost every production decision and are responsible for resolving issues when they arise. Level-headed confidence in your own choices will instil confidence in the rest of the team.

Organization: As a producer, you may be tasked with keeping track of the production budget, the schedule, and the personalities throughout the three phases of the project—pre-production, production, and post-production. Knowing the ins and outs of your film or series will help you sell your ideas and then ensure it runs smoothly. Knowing how you best keep tabs on logistical details to refer to later and communicate out to your team will make you successful.
People skills:

Cody Greenwood ("Under the Volcano"), the founder of Rush Films, says that collaboration is one of the best aspects of producing. "

Being a good communicator is key," she says, "between the world of financing, creative, and working with various team members. The best producers I know have an ability to work under pressure, and use initiative, and have great attention to detail and strong leadership skills."

Tenacity: It can take several years to get a feature film off the ground. Being motivated to forge ahead when the going gets tough is essential. "Making things takes a very long time and a lot of love and energy," Cater says. "You need to cultivate stamina."
While it's possible to work as a film or TV producer without many qualifications, pursuing a formal education in the field has its perks. That said, many production pros say that extensive on-set experience may be all the film school you need.
If you want to follow a more conventional route, completing a three-year bachelor of media degree is common, as is attending a vocational film school.
Currently, the top six film schools in Australia are:
U.S. and U.K. film schools are also worth exploring for international production-focused programs.
Cater opted for the "school of life" approach. "I learnt by doing—I love a baptism by fire! Part of my skill in producing is dealing with people and different personalities, which is not something you learn from a book, necessarily. That said, knowing that scheduling and budgeting are not on the list of things I love about being a producer, I've done courses on production management and some training in directing to gain an understanding of that role."
Greenwood says that formal education is a great networking tool, but practical experience in the film industry is an unrivaled experience: "This could be working in a production office or directly assisting producers in the field," she says.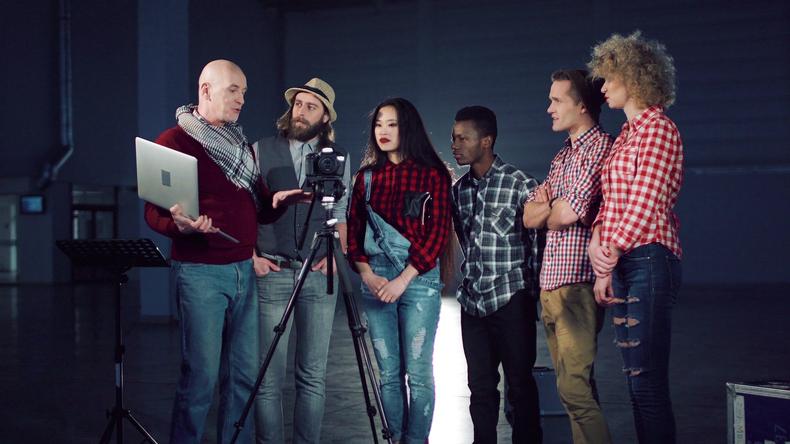 Frame Stock Footage/Shutterstock
Market yourself well.

Creating a profile on platforms like

Backstage

is a great place to start. Be sure to list out your experience and your skill sets. A production might be looking for a person with editing skills, for example, which could be a way into the industry. Having a portfolio of work will prove invaluable here. At a minimum, ensure your CV and reel are easily accessible—potentially located on a personal website.

Identify the players.

Cold-emailing individual production companies that are producing work you like is another strategy. Ask whether they have an internship or work experience program. If you're further along on your journey, ask if there are any junior or

production assistant

roles available.

Make your own opportunities.

If you haven't come from film school and don't have existing material to showcase, consider producing a quality short film. This strategy worked for

Helen Bowden

of Lingo Pictures ("The Secrets She Keeps," "Lambs of God"). "It was an absolute trial by fire, but I loved it…. After that, I devoured every chance I got to learn and to work on films."
Within the film world itself, it's not unusual for former production coordinators or firstst assistant directors (first ADs) to transition into producing; ditto for actors who want to start developing their own content and keep themselves creatively engaged between performance commitments.
Networking plays a significant role in a producer's ability to secure consistent gigs.
Consider joining the Media, Entertainment & Arts Alliance (MEAA) and/or Screen Producers Australia.

Both bodies host a range of events and seminars, providing exposure to some of Australia's best and brightest. They also offer a host of advice and creative services for up-and-comers.

Attend local film festivals.

Being around other like-minded professionals is never a bad idea.

Social network. "There's a ton of productive networking to do online," Tanbark Pictures' Caitlin Gold says.
Attend drama school showcases and film school premiere nights. You'll be introduced to the next generation of acting and directing talent, and rub shoulders with many top-tier agents.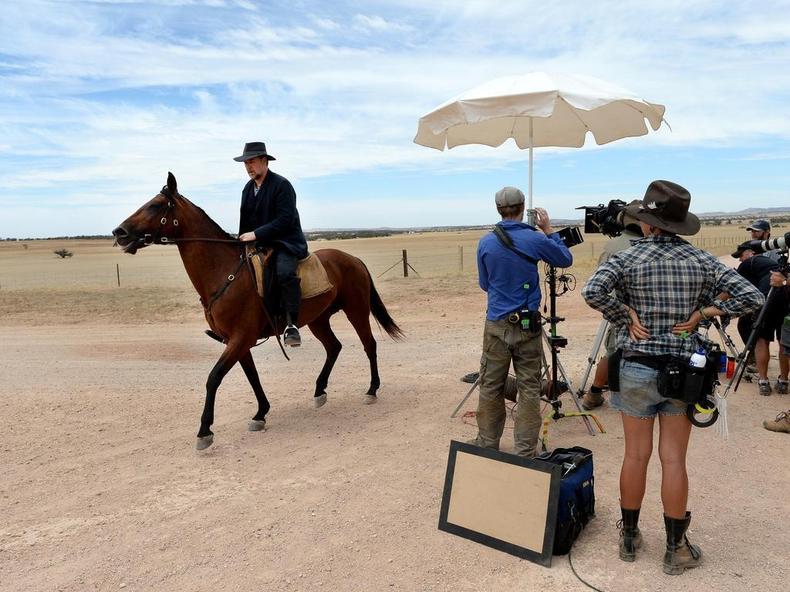 "The Water Diviner" Behind the Scenes, Photo Courtesy Mark Brake/Universal
A producer's annual income will vary according to a number of factors, such as whether employment is full-time or freelance, the kind of work available, and location.
For an employed position within a creative agency or production company, Seek suggests an annual average salary of AUD 80,000. Cater says freelancers make around AUD 60,000–80,000. "If you work in the commercial space, the fees are often much healthier, whereas in something like development, you can work very hard for a long time and not see a whole lot of money," she says.
And while relocating to a major hub isn't always a necessity, those living in one of the larger markets are likely to have greater access to opportunity. An Australian Bureau of Statistics (ABS) survey provides the following industry breakdown of where media producers are located by state:
New South Wales: 56.3%
Victoria: 26.5%
Queensland: 8%
Western Australia: 4%
South Australia: 3.1%
Tasmania: 0.9%
Australian Capital Territory: 0.8%
Northern Territory: 0.4%