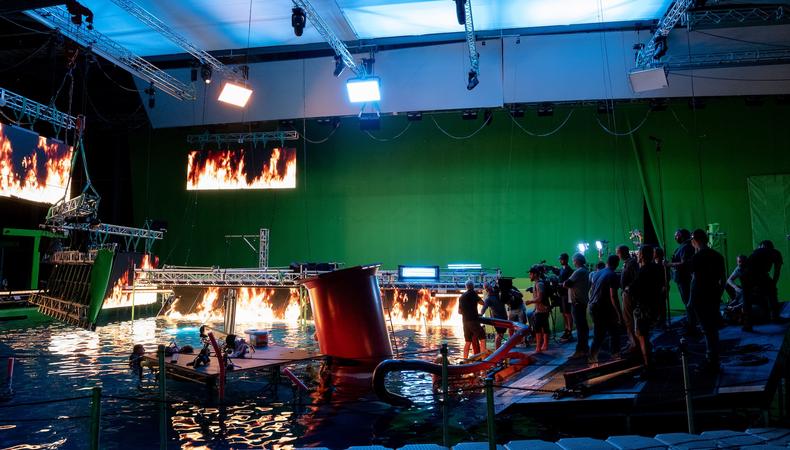 VFX supervisors are responsible for overseeing the visual effects that bring films and TV shows to life. Here's everything you need to know about the VFX supervisor role, including required skills, possible career paths, salary, and famous visual effects supervisors that helped make movie magic.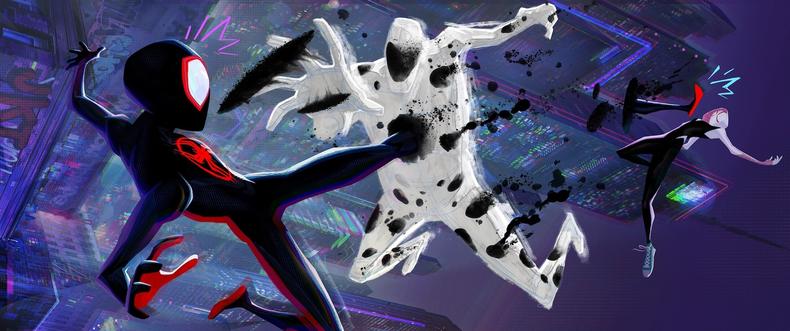 "Spider-Man: Across the Spider-verse" Courtesy Sony Animation
The VFX production supervisor leads the entire visual effects crew, hiring and overseeing VFX artists and animators during postproduction. The VFX supervisor reports to the director, producer, production designer, and postproduction supervisor. Specifically, they:
Conceptualize

a variety of

specific visual effects and techniques

and decide how to implement them.

Organize

a robust special effects plan that takes budget, technique, and resources into account.

Manage

a team of artists, designers, and technicians through the production process.

Mediate

between the VFX studio and the director, producer, and other stakeholders.

Supervise

the use of VFX tools and techniques. This may include preproduction, postproduction, and on-set VFX supervision.

Monitor

the creation of VFX effects, going scene by scene to ensure they're applied in a way that supports the director's vision.
The VFX supervisor's job happens in three stages.
Stage one: The first stage of the VFX supervisor's job is during preproduction, where the VFX supervisor works closely with the director, director of photography, and first AD to determine a technical approach—that is, what software and techniques will be used to achieve the necessary visual effects. If the programs and technology don't exist, the VFX supervisor will commission programmers and artists to develop the necessary tools.
According to Oscar-nominated VFX supervisor Dan Deleeuw ("Avengers: Endgame"): "You're in charge of producing shots for the movie that basically can't be achieved practically…. You'll take a look at the script, you'll break it down and talk to the other departments to figure out what they can help you make, what you need to achieve on your own, then come up with a plan for shooting it, a plan for designing it."
Stage two: During the second stage, principal photography, the VFX supervisor is responsible for ensuring that all scenes requiring visual effects are shot properly, while also handling the VFX budget and schedule.
Erik Winquist, the VFX supervisor for "Avatar" and "Rise of the Planet of the Apes" told Post Perspective that an on-set VFX supervisor can also help clarify what can and can't be done: "No, putting that guy in a green suit doesn't make him magically disappear from the shot. Yes, replacing that sky is probably relatively straightforward. No, modifying the teeth of that actor to look more like a vampire's while he's talking is actually pretty involved."
Stage three: The third part of the job is during postproduction when the VFX are actually applied to the footage. When principal photography is done and editing begins, the VFX supervisor and team add digital effects to the project using computer imaging, motion capture technology, and animation.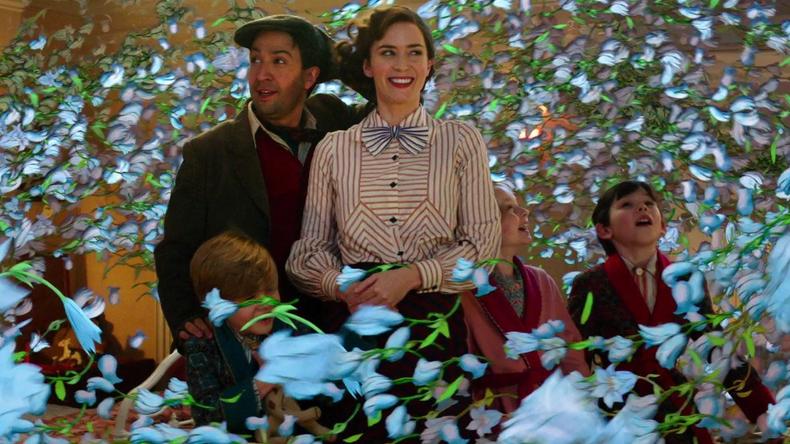 "Mary Poppins Returns" Courtesy Disney
Creativity
VFX supervisors should have a sense of artistry and a deep understanding of animation (drawing, coloring, sculpting, video production, art history, color theory, 3D modeling).
Technical expertise
Comprehensive knowledge of VFX software, tools, and techniques, including CGI, compositing, matte painting, and motion capture, are a must.
VFX supervisors require expert knowledge of and years of experience with computer animation and visual software, as well as the ability and drive to continue learning. "The technology in visual effects is always constantly changing. I always say to be in this business is like being a shark, you have to keep moving forward otherwise you'll die," VFX supervisor Matt Johnson ("Mary Poppins Returns," "World War Z") told Nerds & Beyond. "The technology evolves all the time."
Software proficiency
Familiarity with visual effects software features and functions such as:
Adobe After Effects

Maya

LightWave

Nuke

HitFilm

Photoshop

Houdini
Communication skills
Effective communication with a diverse group of people to brainstorm ideas, translate words to images, and provide feedback is key.
For example, when VFX supervisor Simon Jung and animation supervisor Dennis Yoo worked on "The Last of Us," they discussed writer-producer Craig Mazin's vision in depth to ensure that the effects matched his hopes for the project. "The main thing," Jung told Art of VFX, "was to have everything grounded firmly in reality. No excessive gore or anything fantastical or supernatural. That was perfect for us as we knew that if we got the physics-like weight right, and if the CG was integrated into the plates in a believable way lighting-wise, he would be generally happy with it." Without this type of effective communication about project goals, the world may never have been granted the nuanced beauty of Episode 3.
Critical thinking
VFX supervisors should have the ability to identify, assess, and analyze information and engage in critical thinking.
Supervisory ability
VFX supervisors must know how to properly supervise a team, manage multiple tasks, and guide each project toward success.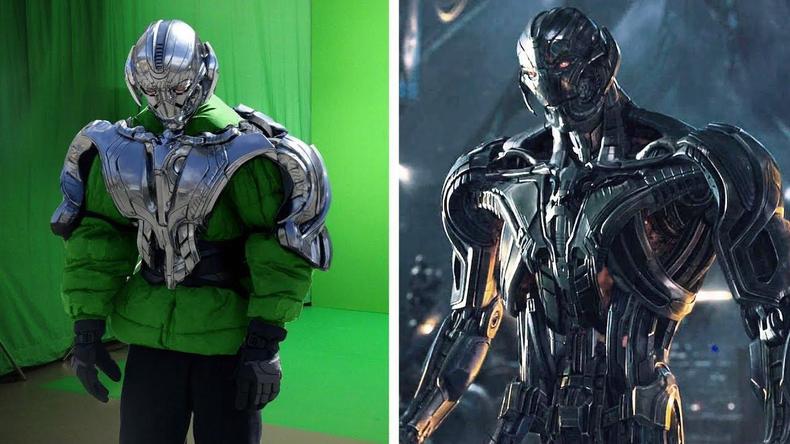 "Avengers Age of Ultron" Courtesy Marvel Studios
Education
While a college or film school degree isn't needed to break into a career as a VFX supervisor, studying computer animation, visual effects, video editing, and other related fields provides foundational knowledge about the industry. Of course, "the best thing to study is a course at a well-established VFX school," said VFX supervisor Andreas Weidman ("Troll," "Hidden Figures") in an interview with Ftrack. These include:
Gnomon

Think Tank Training Centre

CG Master Academy

Fxphd

CG Spectrum College of Digital Art & Animation

Lost Boys School of Visual Effects

Savannah College of Art and Design
"However, developing broad skills is also very handy," Weidman added, "so anything regarding editing, image manipulation, programming, color theory, or composition will immensely help."
Experience
Extensive experiential knowledge in the VFX field is needed to work your way up to a supervisor role.
Entry-level: Many VFX supervisors begin their careers in postproduction as rotoscopers: artists who trace over film footage manually, frame by frame, to manipulate images by removing things, changing the setting, or creating light effects. From there, they become animators, specialized technicians, and assistant supervisors.

Ben Snow, VFX supervisor on "Avengers: Age of Ultron," "King Kong," and "Star Wars: Episode II - Attack of the Clones," recommends starting at a small effects house and "[doing] everything: animation, composting, modeling, on-set experience." By starting as a generalist, you'll have an understanding of everything that goes into VFX if you choose to move up the ladder.
Intermediary:

Aspiring VFX supervisors often work their way up to more intermediary positions and focus on growing expertise in specific areas of specialization. They keep developing their technique until they can move up to a role like VFX artist or sequence lead, striving to take on more complex projects that allow them to further refine their skills.

Supervisor: Finally, those who have built up their work history and made the right connections can move up to a supervisor position.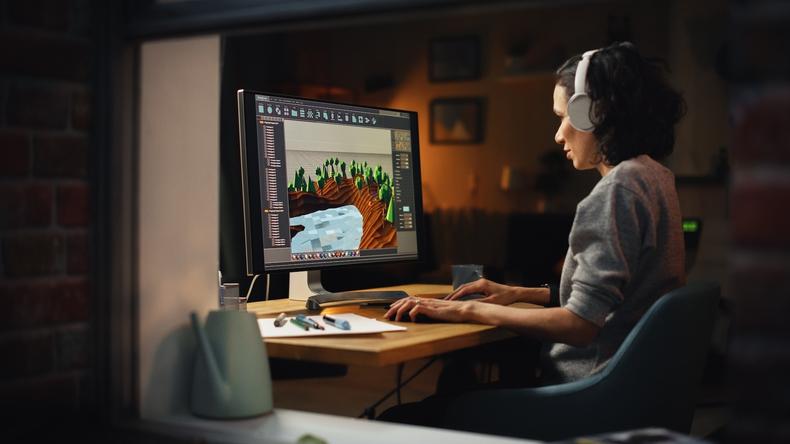 Gorodenkoff/Shutterstock
A VFX supervisor earns approximately $68,000 per year on average, according to Ziprecruiter. Average yearly income ranges between $45,000 and $106,000.
Earnings depend on experience, number of projects, and the scale of those projects. Since many of these jobs are on a freelance basis and may only require a few weeks of work, most VFX supervisors are paid hourly or weekly rates.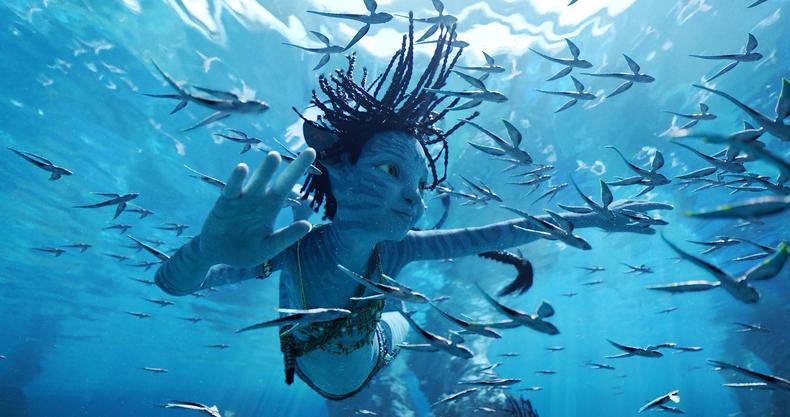 "Avatar: The Way of Water" Courtesy 20th Century Studios
Here are just a few of the top VFX supervisors who made a big impact on the industry:
Jerome Chen:

As senior visual effects supervisor and founding member at Sony Pictures Imageworks, Chen developed a most impressive résumé including "Men in Black: International," "Suicide Squad," "Godzilla," "Contact," and "Stuart Little"—the last of which earned him an Academy Award nomination.

Sheena Duggal:

Renowned for her awe-inspiring VFX work on films including "Doctor Strange" and "The Hunger Games," Duggal is an expert at breathing life into fantastical worlds.

Karen E. Goulekas:

Goulekas helped films such as "The Day After Tomorrow," "The Fifth Element," and "Spider-Man" become action-packed masterpieces with her visual effects artistry. She's won two BAFTAs and a Visual Effects Society Award.

John Knoll:

Knoll was VFX supervisor on "Star Trek," the original "Star Wars" trilogy, "Pirates of the Caribbean," and "Avatar." As if that wasn't impressive enough, he also earned an Academy Award for Best Visual Effects, co-created Adobe Photoshop, and invented the Knoll Light Factory.

R. Christopher White:

White's ability to combine technique with artistry led to the breakthrough depiction of digital water in "Avatar: The Way of Water." He's also lended his expertise as supervisor for "Black Panther: Wakanda Forever," "The Umbrella Academy," and "The Hobbit: An Unexpected Journey."