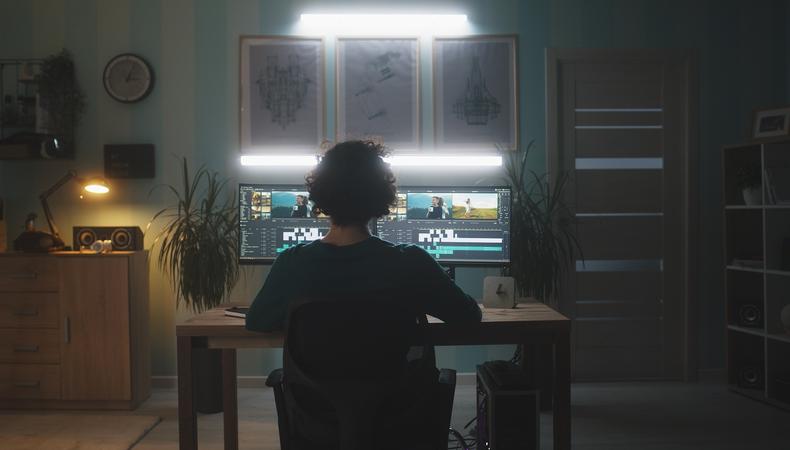 Looking for remote film jobs? Stay in the loop on industry and crew news with our write-up on who's looking for below-the-line and creative talent—all of whom can work from home! From animator jobs to visual effect artists, apply today to one of these great gigs.
Composer: '80s Horror-Themed Pop Musical
An '80s horror-themed pop musical about regret and murder is seeking composers. Composers with experience with synths are preferable, but not necessary. The project works remotely from May to August. Pay is $250.
Want this gig? Apply here.
Editor: Thriller Trailer
A thriller feature film set in 10th century Europe is looking for an editor to create a trailer. Pay is $125 for a 30-second to one-minute trailer. Dates are TBD.
Want this gig? Apply here by June 21.
Assistant Editor: TV Production Company
A TV production company is searching for an assistant editor with experience in Avid Media Composer for an unscripted series. Duties include sending out audio for transcription and organizing transcripts, organizing raw camera media, logging media, syncing, multi grouping, assisting remote editors, and more. This project requires 50 hours a week. This is a contract position with pay dependent on project needs and experience.
Want this gig? Apply here by June 13.
Assistant Editor: Red Bull Media House
Red Bull Media House is looking for an assistant editor to provide editorial, creative, and technical assistance to film and video editors. Applicants with at least one year of AVID Media Composer and Adobe Premiere are preferred. Pay is $300 per day.
Want this gig? Apply here.
Editor: Horror Short Film
A horror short film is seeking an editor to edit remotely. The due date is TBD. Pay is $350.
Want this gig? Apply here by May 28.
Editor: Psychological Short Film
A psychological short film is searching for an editor with experience. Pay is £75 for a two-hour gig.
Want this gig? Apply here by June 10.
For more on how to get work on a film crew, visit Backstage's crew hub!