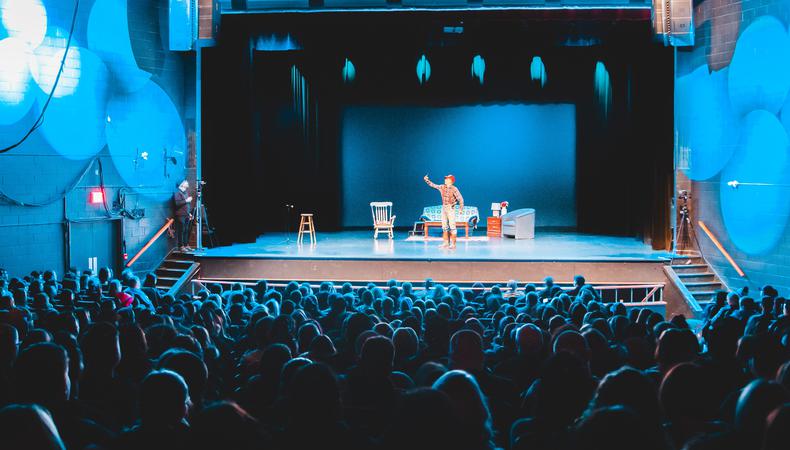 In 2013, I happened to read a truly chilling sci-fi short story by the iconic Ursula K. Le Guin. The second I finished it, I thought to myself, "wow, that would make a great short play." The idea wouldn't go away and soon it morphed into an even bigger one. One year later, I was one of three co-producers of Sci-Fest L.A.: The Los Angeles Science Fiction One-Act Play Festival, a month-long festival with an $80,000 budget. The festival got great reviews and attracted sold-out audiences for three seasons. During that wonderful and challenging time, I learned some hugely important lessons about creating a theater company and how to create some very cool theater.
1. Start with a great, exciting, and unifying idea for your company
Many companies fail very quickly because they don't have an easy-to-articulate reason for being. What's unique about the art you want to be producing? Why is it important? Answering these important questions will help with everything from script selection to fundraising to attracting talent to getting press for your shows. Be clear!
2. Make sure everyone involved knows their role
There must be a clear, undisputed chain of command. Art is not a democracy. Once you've decided to produce, you'll need a crackerjack team. I had a vision, but zero skill at producing, so I went out and found two incredible and highly experienced producers who loved the core idea. We turned out to be a terrific team mostly because all duties were clearly defined and we all worked hard and operated with total trust.
3. Give your audience something unique
Identify your probable audience and find ways to offer them something extra; a unique experience if they attend your show. We turned our lobby into a hugely entertaining place to hang out with great music and all manner of crazy costumes, props, and fun backdrops for selfies. The audience then walked through a creepy hallway before reaching the theater. Pre-show, we raffled off goofy gifts from sponsors. None of this was particularly expensive. It just required some creative thought.
4. Learn to fundraise creatively and make it fun for your supporter
We hit the jackpot when we began producing vintage sci-fi radio scripts from the 1930s & 1940s as fundraisers. These scripts all contained small one-or-two-line roles which we then auctioned off to fans who got to briefly appear onstage with the actors. We also invited local painters and designers to create and donate gorgeous, unique one-of-a-kind sci-fi posters that were auctioned off in the lobby.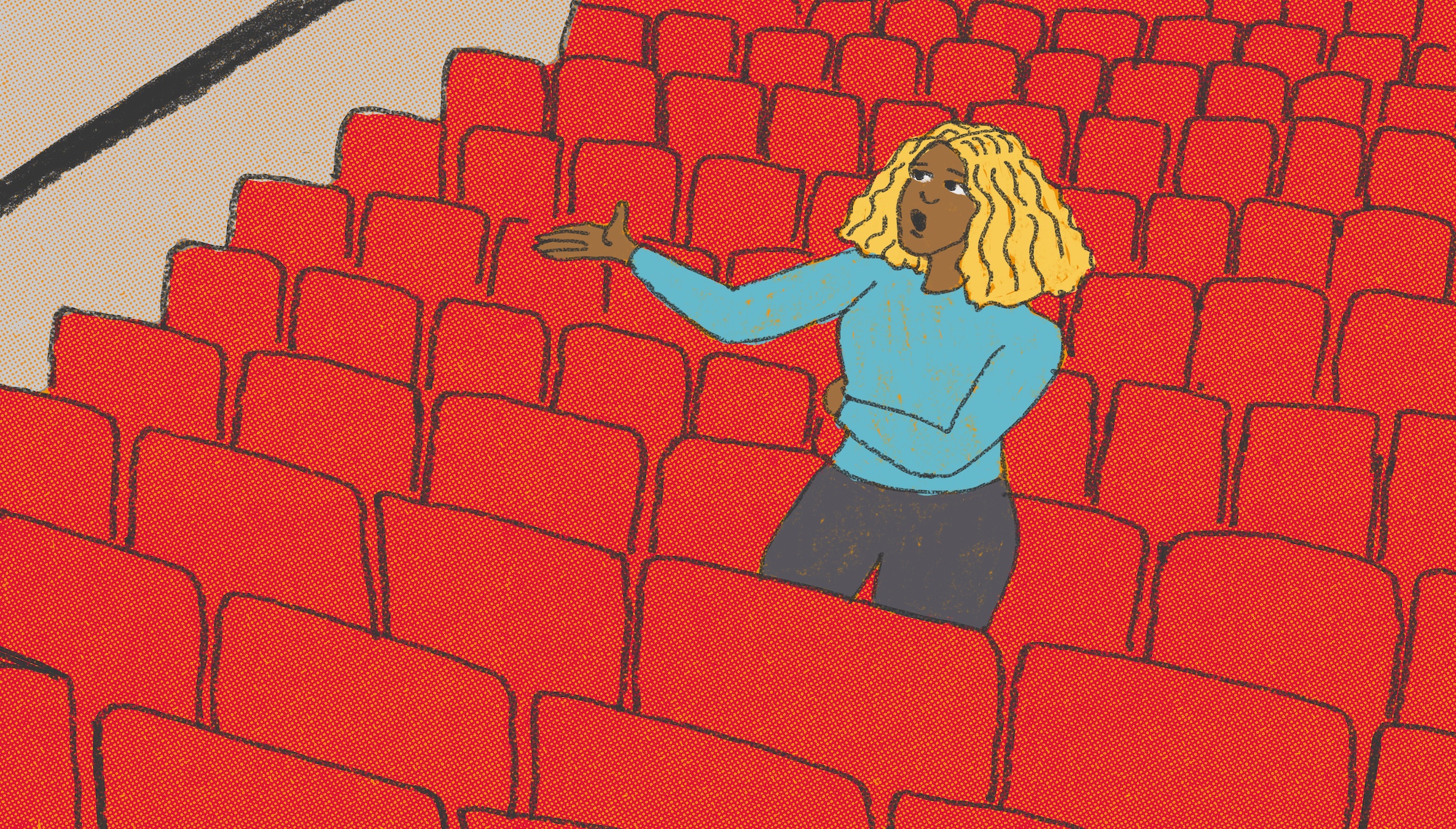 How to Become a Theater Director
5. Know that large budgets don't guarantee good shows
Keep a very close eye on your spending. Pick great material and strong directors. Whatever your production budget, try to spend it on good lights, clever visuals, and fun costumes (in that order). Good actors and good scripts don't have to cost you a lot of money depending on your budget. Remember to be very nice to all the creatives that might be working for little or no money. Acknowledge them, especially on social media!
6. Keep everybody on the same page
The producer and artistic director often must make sure all participants are communicating clearly and often. In the event of turmoil (which is inevitable) they must be ready to masterfully be good cop and bad cop, and get that show onstage no matter what it takes.
7. Let your first season teach you what your second season should be
Listen to your audiences. Our first season consisted mostly of sci-fi stories that were psychologically scary, but our audiences expressed that they had been expecting more special effects and freaky costumes. We listened, and without breaking the bank, made sure in subsequent seasons that we produced at least some short plays with those elements.
8. Do not spend money on PR (at least not a first)
This was an expensive lesson for us. Social media (which is free) and word of mouth (also free) puts people in seats. Spreading the word is everyone's job. Provide all parties involved with clever graphics and cool photos to spread far and wide.
9. Fundraising is everybody's job
Consider everyone who is working on (or coming to see) your shows to be a part of your fundraising team. It is a year-round process. Events and online fundraisers need one or two people in charge backed up by many, many helpers. Always stay creative and make the experience enjoyable and exciting for your supporters.
10. Remember that theater companies only survive in partnership with their fans
Whatever brand of theater you're producing, no company can last without the creation of a community that wants it to continue. Donations, ticket sales, press, and growth come not from one person (like an artistic director) but from a lively, ever-evolving family of supporters. Make sure supporters feel heard and appreciated by your theater company.
Looking for remote work? Backstage has got you covered! Click here for auditions you can do from home!
The views expressed in this article are solely that of the individual(s) providing them,
and do not necessarily reflect the opinions of Backstage or its staff.