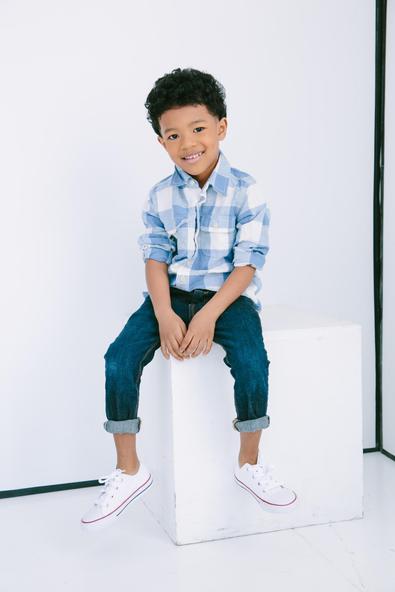 At just 5 years old, New York–based child actor Jakari Fraser says Backstage has made his dreams come true in the few months since subscribing. He's booked everything from a Nesquik print ad to an NYU student film to a music video. He remembers the student film, "99 Cents," particularly fondly.
"I had to play many different characters for these jobs. The best was Danny, because I got to be an annoying little brother in the film," he says. "I had a great time! And since I am the oldest to two little sisters, it was great being the smaller brother."
Through it all, Fraser says that he's had nothing but a positive experience with his projects cast via Backstage. "All the projects I have worked on through Backstage have been awesome!" he exclaims. "They treated me so nicely and everything was just so cool and for kids."
His mother, Jenny Fraser, chimes in to confirm her son's excitement: "We have since dropped [our] agency because Backstage has been so good to us in just two short months…. You guys rock!"
You and your child actor could have a stellar success rate, too!
To see your success story in print, tweet @Backstage using the hashtag #IGotCast.
And if you haven't yet been cast, check out our audition listings!