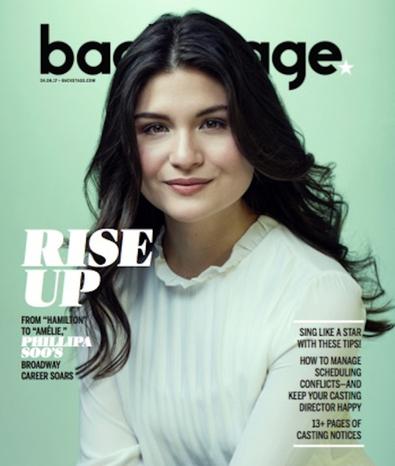 The number of Broadway actors who can say they've originated lead roles is not terribly high. Lower still the number who have originated two. And three? Well, that's a very, very short list, one that generally includes actors who have been at it for decades.
Which makes Phillipa Soo a bit of an outlier.
At 26, she has helped originate three roles in five years: Natasha Rostova, the romantic ingénue at the center of a love affair in "Natasha, Pierre & the Great Comet of 1812"; Eliza Schuyler-Hamilton, wife, moral compass, and legacy ensurer in "Hamilton," a role that earned her a Tony nomination; and now Amélie Poulain, the imaginative yet isolated waitress, dreamer, and titular character of "Amélie," which officially opened at the Walter Kerr Theatre April 3.
To clarify: This is a major feat, one that could turn even the humblest of actors into a diva. But in her dressing room at the theater, amid a dinner of takeout salad, boxes of tea, and a small Ganesh figure that has accompanied her through several apartments and productions, Soo is positively the opposite. While she's undoubtedly grateful for her career, it's made clear without the air of faux surprise and "who, me?" fawning many young, successful actors trot out to prove how unpretentious they are.
"When I was very young, I saw a youth production of a show—I don't even remember what the show was—but I remember turning to my dad and saying, 'I think I could do that.' Not like, 'I want to be that when I grow up.' Just me acknowledging within myself, like, 'I see myself being up there doing what they're doing.' "
After this childhood revelation, Soo was off to Juilliard, the audition for which she remembers took place during a snowstorm ("Of course, Chicago in February, it was a blizzard"), and that she left with no expectations.
She was accepted into the prestigious conservatory, spent four years honing her craft, and then, mere weeks after graduating in 2012, landed the role of Natasha, which had her reading "War and Peace" on the set of NBC's "Smash" in preparation for what she described to her then co-star (and future "Hamilton" cast mate) Leslie Odom Jr. as an "electropop sort of Russian tea room musical experience."
A year later, she was deep into the development of both "Hamilton" and "Amélie," a process she says is "fascinating...being able to be in the room with the creative team and watch their collaboration."
"You're trying something on for the first time; there's no way to play this character," she says. "You're helping the writer find out something new."
READ: 12 Broadway Shows We Can't Wait to See This Spring
As development moves into staging through to tech, previews, and opening, Soo says it continues to be a learning experience. "[In previews] I have to remind myself [to] still explore, to still take time to really try things on, try some new things…. There will be things that you will notice months after you have opened the show and think, Oh my God, I never thought about that before!"
And while this exploration can be fun, Soo says it's also nerve-racking, especially now that she's front and center. While in "Hamilton" she could use her time between scenes to fix a broken mic or deal with a costume issue, her current role requires her to be onstage for the bulk of the show. "It's really scary to have to be onstage all the time because you can't just leave…. There's a bit of vulnerability there, and responsibility," says the actor of her current role in "Amélie."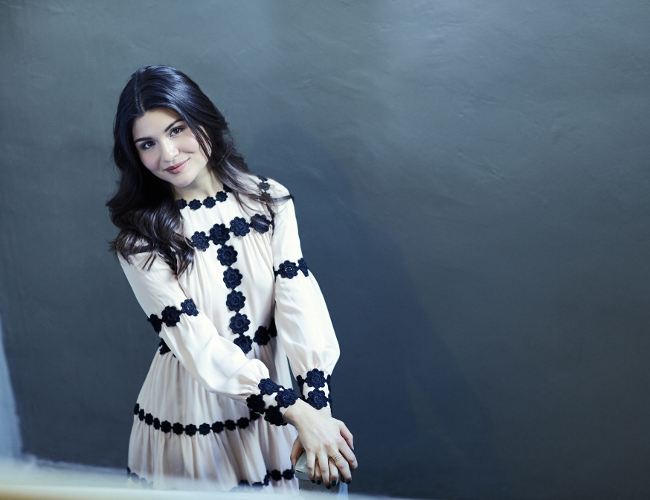 Something that isn't as new? A show that's heavy on song, light on book. Though "Amélie" does feature more dialogue than either of Soo's previous shows—"[It's] kind of like a breath of fresh air these days for me!"—the majority of her time is spent singing (hence those boxes of tea). And with eight taxing shows a week, it's critical that she continuously check in with herself, her voice, and her body.
READ: How to Sing Like a Broadway Star
"If something feels strained vocally, I think that tells me that I'm not necessarily invested in the moment," she says of the connection between her voice and her acting choices. "[In 'Hamilton,'] when I would have to scream every night and wail when I see my son dying, that was a lot. And it got to a point where I had to be honest with myself of where I was that day, because if I was really under, I didn't want to try to hit that mark that I had hit months ago when I was getting nine hours of sleep a night."
It was that night-after-night intensity that ultimately informed Soo's decision to leave "Hamilton" a year after its Broadway opening. By that point, she had been with the show for almost three years, since its early workshop days in 2013.
" 'Hamilton' for me was [a] really mentally difficult show," she says, and after a very long run in "Natasha, Pierre," Soo was aware of what her mind and body could—and couldn't—handle. She knew going into her run as Eliza that she could likely only pace herself for a year, given the wear and tear of the rigorous Broadway schedule, "something that a lot of people who aren't in show business don't necessarily understand."
READ: Phillipa Soo on Eliza Hamilton (and Hillary Clinton)
And when her time as a Schuyler sister was up, Soo was ready to return to what she loves most about being an actor and an artist: creation.
"I really love being in a room and developing work. Being at the table, looking at the script for the first time and putting a story on its feet," she says.
That love for process led her back to anonymous do-gooder Amélie. The show "is comedic and it's joyous" she says, not to mention it's based on a film Soo grew up watching, one that influenced her own inner artistry. "It felt right," she says, beaming and glancing at a replica of Renoir's "Luncheon of the Boating Party" hanging in her dressing room, a painting that figures prominently in the show's plot and character development.
When asked if she sees any of herself in the introverted heroine, Soo says it was less about finding something that was already there and more about inhabiting the character's skin. While Soo is an actor whose job it is to tell a story, Amélie is more interested in watching a story unfold. Her ability to observe rather than do has encouraged Soo to "stand back and really watch the world." And even though she's on a short dinner break from the character, these pensive traits remain in effect.
With each question, Soo adjusts her position on the couch to reflect the conversation—throwing an arm over a fuzzy pillow to chat about her time on a TV set or sitting up straight and placing her feet on the floor for more weighty subjects. It's not a trained practice; it's clear she's thinking through her response to make sure she conveys exactly what she means. So much so that nearly two weeks after the meeting in her dressing room, she calls to expand on one of her answers.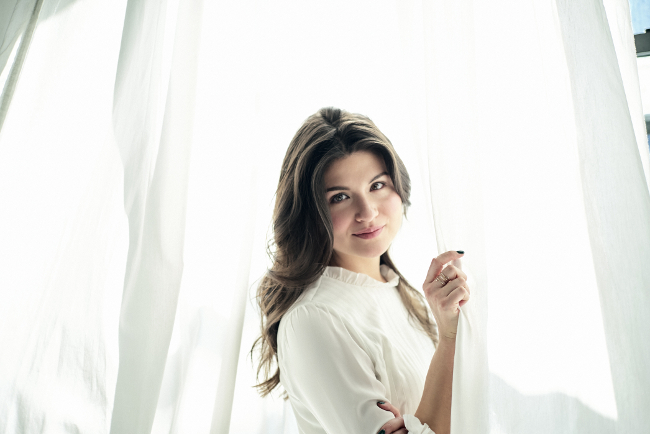 The question in question? Diversity on Broadway: where it stands now and where it still needs to go.
"You can't avoid the conversation of diversity and remembering that diversity goes beyond race and culture. It goes into gender and sexual orientation and all sorts of things," she says. "Hopefully, one day we will be able to tell these stories in a truly colorblind way, but until that moment, we need to continue to consciously make inclusive casting choices and to focus on creating opportunity to give a voice to underrepresented demographics."
As a Chinese-American actor who has played three historically white characters, Soo should know. And while she still thinks "we have a long way to go," the actor has hope: "What I think is beautiful [is that] more and more, [audiences'] knee-jerk reaction isn't, like, 'Oh, they're Chinese and playing a white person.' "
After all, as Eliza, surrounded by the groundbreakingly diverse cast of "Hamilton," Soo would sing "Look around at how lucky we are to be alive right now" every night. She laughs and says, "I would very much be thinking, this is the coolest thing in the world. It's the coolest job to be on Broadway."
---
The Backstage Connection
Casting notices may be a thing of Soo's past, but she still has a soft spot for Backstage.
"I read Backstage a lot when I first was unleashed into the world from drama school," she says. "And what was great about it was that if I was using it or not, it was just nice to know what was happening in my community. I feel like it's one of those relics of our community that we go to in times when we're like, 'What is happening? Where can I find information on anything that's going on?' It was a really great way to really feel like I was connected to something."
Want to find the perfect role? Check out our Broadway audition listings!
Blouse by Kate Spade New York