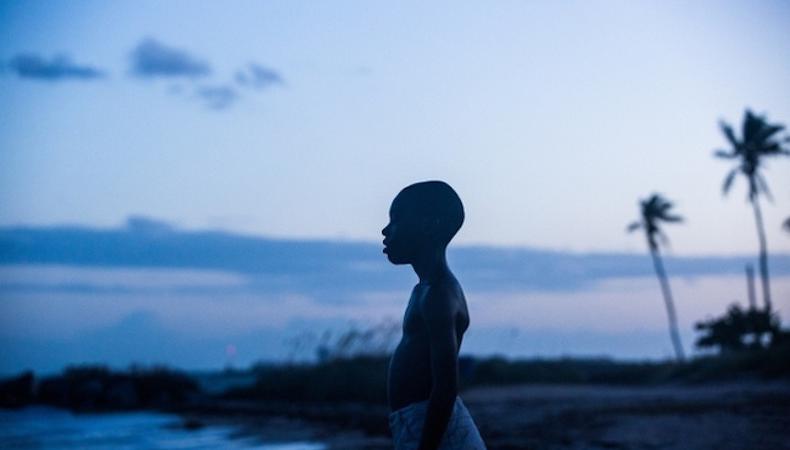 Although Lionsgate's "La La Land" tallied the most statues at the 89th annual Academy Awards Feb. 26, Barry Jenkins and his A24 indie hit "Moonlight" emerged as this year's winner for best picture.
READ: The 2017 Oscar Nominees' First On-Camera Roles
In perhaps the most dramatic moment in the history of Oscars telecasts, the Jimmy Kimmel–hosted ceremony ended with the producers of "Moonlight" taking the stage after "La La Land" had mistakenly been announced as best picture. The movie musical totaled six wins, including best director for Damien Chazelle (the category's youngest winner in history) and leading actress for Emma Stone, while "Moonlight" won only two others: for best supporting actor Mahershala Ali and for Jenkins and Tarell Alvin McCraney's adapted screenplay.
"All you people out there who feel like there's no mirror for you, that your life is not reflected," said Jenkins in his speech, "the Academy has your back, the ACLU has your back, we have your back." McCraney added, "This goes out to all those black and brown boys and girls and non-gender-conforming who don't see themselves. We're trying to show you you, and us. So thank you, thank you. This is for you."
"Moonlight," a coming-of-age story about a young black man in Miami made for $4 million, also swept the 32nd annual Film Independent Spirit Awards Feb. 25, winning six top awards. The fourth independent film in a row to win the Oscar for best picture bested eight other strong contenders: Paramount Pictures' "Arrival" (which won for sound editing) and "Fences" (supporting actress Viola Davis), Lionsgate's "Hacksaw Ridge" (editing) and "Hell or High Water," 20th Century Fox's "Hidden Figures," the Weinstein Company's "Lion," and Amazon Studios and Roadside Attractions' "Manchester by the Sea," which netted Oscars for Kenneth Lonergan's original screenplay and Casey Affleck's leading performance.
Accepting the first award of the night, Ali (the first Muslim actor to win an Academy Award) thanked his teachers and acting coaches for their advice: "It's not about you, it's about these characters. You're in service to these stories and these characters. I'm so blessed to have had [this] opportunity."
Davis continued her streak of winning every major award for which she was eligible for "Fences," becoming the first black female actor to win an Emmy, Tony, and Oscar for acting. "People ask me all the time, 'What kind of stories do you want to tell, Viola?' " she said in her speech. "And I say, 'Exhume those bodies. Exhume those stories, the stories of the people who dreamed big and never saw those dreams to fruition'.... I became an artist, and thank God I did, because we are the only profession that celebrates what it means to live a life."
For a list of this year's Oscar winners, see below or visit the Academy's website.
Best Picture
"Arrival" (Paramount Pictures)
"Fences" (Paramount Pictures)
"Hacksaw Ridge" (Lionsgate)
"Hell or High Water" (CBS Films/Lionsgate)
"Hidden Figures" (20th Century Fox)
"La La Land" (Lionsgate)
"Lion" (The Weinstein Co.)
"Manchester by the Sea" (Amazon Studios and Roadside Attractions)
***"Moonlight" (A24)
Best Actress in a Leading Role
Isabelle Huppert, "Elle" (Sony Pictures Classics)
Ruth Negga, "Loving" (Focus Features)
Natalie Portman, "Jackie" (Fox Searchlight Pictures)
***Emma Stone, "La La Land" (Lionsgate)
Meryl Streep, "Florence Foster Jenkins" (Paramount Pictures)
Best Actor in a Leading Role
***Casey Affleck, "Manchester by the Sea" (Roadside Attractions and Amazon Studios)
Andrew Garfield, "Hacksaw Ridge" (Lionsgate)
Ryan Gosling, "La La Land" (Lionsgate)
Viggo Mortensen, "Captain Fantastic" (Bleecker Street)
Denzel Washington, "Fences" (Paramount Pictures)
Best Actress in a Supporting Role
***Viola Davis, "Fences" (Paramount Pictures)
Naomie Harris, "Moonlight" (A24)
Nicole Kidman, "Lion" (Weinstein Co.)
Octavia Spencer, "Hidden Figures" (20th Century Fox)
Michelle Williams, "Manchester by the Sea" (Roadside Attractions and Amazon Studios)
Best Actor in a Supporting Role
***Mahershala Ali, "Moonlight" (A24)
Jeff Bridges, "Hell or High Water" (CBS Films/Lionsgate)
Lucas Hedges, "Manchester by the Sea" (Roadside Attractions and Amazon Studios)
Dev Patel, "Lion" (Weinstein Co.)
Michael Shannon, "Nocturnal Animals" (Focus Features)
Best Director
Denis Villeneuve, "Arrival" (Paramount Pictures)
Mel Gibson, "Hacksaw Ridge (Lionsgate)
***Damien Chazelle, "La La Land" (Lionsgate)
Kenneth Lonergan, "Manchester by the Sea" (Amazon Studios and Roadside Attractions)
Barry Jenkins, "Moonlight" (A24)
Best Original Screenplay
Mike Mills, "20th Century Women" (A24)
Taylor Sheridan, "Hell or High Water" (CBS Films/Lionsgate)
Damien Chazelle, "La La Land" (Lionsgate)
Yorgos Lanthimos, "The Lobster" (A24)
***Kenneth Lonergan, "Manchester by the Sea" (Amazon Studios and Roadside Attractions)
Best Adapted Screenplay
Eric Heisserer, "Arrival" (Paramount Pictures)
August Wilson, "Fences" (Paramount Pictures)
Theodore Melfi and Allison Schroeder, "Hidden Figures" (20th Century Fox)
Luke Davies, "Lion" (The Weinstein Co.)
***Barry Jenkins and Tarell Alvin McCraney, "Moonlight" (A24)
Best Foreign Film
"Land of Mine" (Denmark)
"A Man Called Ove" (Sweden)
"Tanna" (Australia)
***"The Salesman" (Iran)
"Toni Erdmann" (Germany)
Best Documentary Feature
"The 13th"
"Fire at Sea"
"I Am Not Your Negro"
"Life, Animated"
***"OJ: Made in America"
Best Animated Feature
"Kubo and the Two Strings"
"Moana"
"My Life as a Zucchini"
"The Red Turtle"
***"Zootopia"
Best Film Editing
"Arrival"
***"Hacksaw Ridge"
"Hell or High Water"
"La La Land"
"Moonlight"
Best Original Song
"The Empty Chair," "Jim: The James Foley Story"
"Audition (The Fools Who Dream)," "La La Land"
***"City of Stars," "La La Land"
"How Far I'll Go," "Moana"
"Can't Stop the Feeling!" "Trolls"
Best Original Score
"Jackie," Mica Levi
***"La La Land," Justin Hurwitz
"Lion," Dustin O'Halloran and Hauschka
"Moonlight," Nicholas Britell
"Passengers," Thomas Newman
Best Visual Effects
"Deepwater Horizon"
"Dr. Strange"
***"The Jungle Book"
"Kubo and the Two Strings"
"Rogue One: A Star Wars Story"
Best Cinematography
"Arrival"
***"La La Land"
"Lion"
"Moonlight"
"Silence"
Best Costume Design
"Allied"
***"Fantastic Beasts and Where to Find Them"
"Florence Foster Jenkins"
"Jackie"
"La La Land"
Best Makeup and Hairstyling
"A Man Called Ove"
"Star Trek Beyond"
***"Suicide Squad"
Best Production Design
"Arrival," Patrice Vermette
"Fantastic Beasts and Where to Find Them," Stuart Craig and James Hambidge
"Hail Caesar," Jess Gonchor and Nancy Haigh
***"La La Land," David Wasco and Sandy Reynolds-Wasco
"Passengers," Guy Hendrix Dyas
Best Sound Editing
***"Arrival"
"Deepwater Horizon"
"Hacksaw Ridge"
"La La Land"
"Sully"
Best Sound Mixing
***"Arrival"
"Hacksaw Ridge"
"La La Land"
"Rogue One: A Star Wars Story"
"Thirteen Hours"
Best Short Film, Live Action
"Ennemis Interieurs"
"La Femme et le TGV"
"Silent Nights"
***"Sing"
"Timecode"
Best Short Film, Animated
"Blind Vaysha"
"Borrowed Time"
"Pear Cider and Cigarettes"
"Pearl"
***"Piper"
Best Documentary Short Subject
"4.1 Miles"
"Extremis"
"Joe's Violin"
"Watani: My Homeland"
***"The White Helmets"
Check out our film audition listings! And for advice on booking an award-winning role, visit Backstage's YouTube channel: