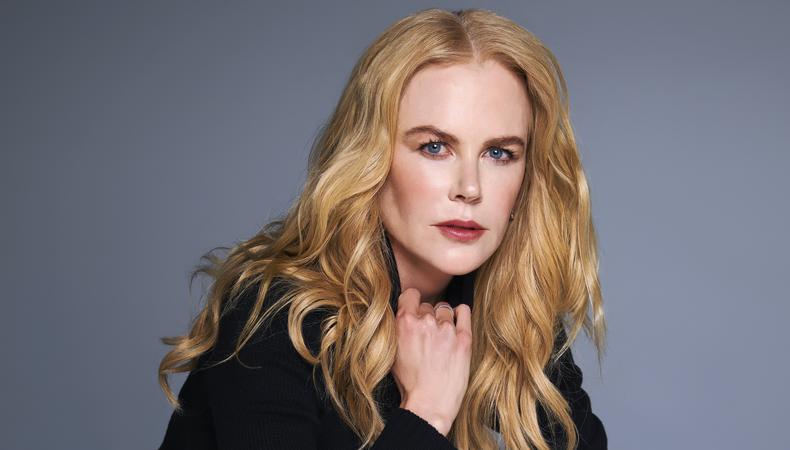 Many actors are known for committing fully to their roles by going Method, from Heath Ledger's portrayal of the psychopathic Joker in "The Dark Knight" to Christian Bale's jarring weight loss for his role in "The Machinist." Now you can add another star to that list: Nicole Kidman.
The Academy Award winner revealed during a Television Association Critics panel last Friday, per Deadline, that she stayed in character for five months while filming her upcoming project, Hulu's limited series "Nine Perfect Strangers."
Her character, Masha, is a Russian wellness guru who leads a 10-day wellness journey for nine people who arrive at her outpost in the woods. "I wanted a very calm, healing energy to emanate all the time," Kidman said during the panel. "So I remember going over to people and sort of putting my hand on their heart, holding their hand. They would talk to me or use my name, Nicole, [and] I would completely ignore them."
Kidman explained that staying in character over the course of the entire filming of the show was essential for an accurate portrayal of Masha, because she wanted the out-there character to feel authentic, opposed to "doing a performance."
This isn't the first time Kidman has gone full Method. Last year, while filming HBO's "The Undoing," she said the production took a toll on her mental and physical health, explaining her immune system didn't know the difference between acting and the truth. "It kind of happened where... there was sort of a disquietedness to my personality, where I was uneasy and there was duress on who I was," she told Marc Maron on his WTF podcast.
READ: Nicole Kidman's No. 1 Piece of Acting Advice
It's safe to say Kidman does not shy away from committing entirely to her roles, even sometimes at a cost. At the very least, with "Nine Perfect Strangers" set to premiere next week, let's hope for her sake it is safe to start calling Kidman by her real name again.
Looking for remote work? Backstage has got you covered! Click here for auditions you can do from home!