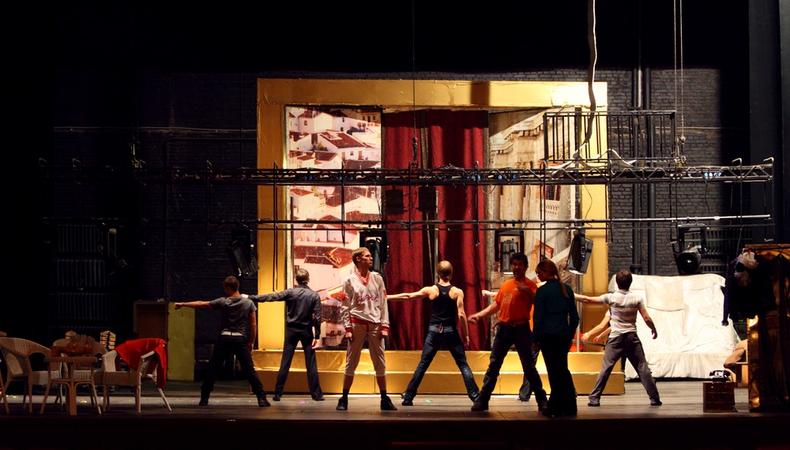 It may not be the best place to work on account of a homicidal plant, but there are jobs available on Skid Row this new year. A Midwestern spring production of Alan Menken and Howard Ashman's "Little Shop of Horrors" is currently casting all major roles. There are also principal roles in a short, coming-of-age film, and an opportunity for New York City–based models.
"LITTLE SHOP OF HORRORS"
Actors, aged 18–65, are currently wanted for lead and supporting roles in a La Comedia Dinner Theatre production of "Little Shop of Horrors," including Seymour, Audrey, the voice of Audrey II, and more. There is an open casting call on Jan. 30 in NYC. Rehearsals begin Apr. 16 and the production will run May 3–June 24 in Springboro, Ohio. Pay is $300 for rehearsals and $2,700 for the total contract, including housing, transportation, meals, health club membership, and workman's comp. Apply here!
"PUBLIC LIFE"
"Public Life," a coming-of-age short film about a high schooler who must come to terms with both his sexuality and his friend's death in the age of social media, is currently casting lead and supporting roles. A male actor, aged 18, is wanted to play the lead role of Eric. The actor will also need to be able to play a convincing 15-year-old version of the character. There are additional lead roles for male talent, aged 18, and a couple of supporting characters available for talent, aged 30–50. Auditions will take place on Jan. 6–7 in Los Angeles. The film will tentatively shoot Feb. 17–19 and 24–25 in the L.A. area. Actors will be paid, with IMDB credit, snacks, copy, meals, and beverages provided. Apply here!
MEN AND WOMEN NEEDED FOR APPAREL E-COMMERCE SHOOT IN NYC
Experienced models local to NYC are needed for an apparel e-commerce and online catalog shoot. Talent, aged 18–28, are sought for the shoot. Male models must be 5'11"–6'2" with a waist between 31"–33". Female models must be 5'7"–5'11" and wear a dress size between 0 and 2. Modeling experience is required. The shoot will take place one day between 1/15–1/19 or 1/22–1/26. Pay is $640–$800. Apply here!
Want to see even more gigs? We've got 'em in our Backstage casting calls!