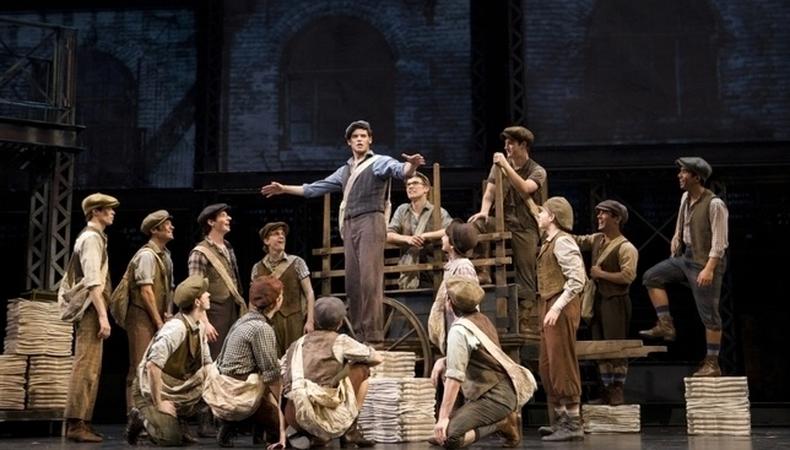 Seize the day, New Yorkers, and go after these great gigs in today's roundup! A New Jersey production of "Newsies the Musical" is seeking actors and dancers to join the cast in principal roles, as well as ensemble parts as the Newsies. Plus, a series of educational videos is looking for a Brit for a lead role, and a horror feature is casting a female lead in Buffalo, New York.
"NEWSIES THE MUSICAL"
Casting is now underway for Disney's "Newsies the Musical," directed and choreographed by Marcos Santana and with musical direction by Andrew Sotomayor. Talent, aged 10–25, is wanted to play multiple principal roles in the show, including the lead roles of Jack Kelly and Katherine Plumber. There are also roles for talent, aged 16–25, to play the Newsies. Talent must be strong dancers who can sing well. Acrobatics or tumbling skills are a plus. There will be open casting calls on Feb. 16 and 17 in New York City. Rehearsals will begin May 8 with tech rehearsals beginning May 24. The show plays June 1–18 in Deal, New Jersey. Leads and Newsies will be paid a minimum of $1,500, with housing provided during tech rehearsals and on show nights. Apply here!
"WIDE ANGLE"
"Wide Angle," a series of educational videos, is casting a male actor, aged 18–26, with a British accent for a lead role. U.K.-born actors with natural accents are strongly preferred. The series will shoot Feb. 19–March 3 in NYC. Pay is $300 per day. Apply here!
"HAUNTED"
Join "Haunted," a feature film by Red Hill Movies about a haunted location. The production is seeking a nonunion Latinx or Hispanic female actor, aged 26–38, to play the lead role of Rosa Hernandez, a savvy literary publicist. The film will shoot for 15 days in July in Buffalo, New York. Pay is $200 per day, with a $50 per diem. Travel and lodging will be covered. Apply here!
Check out Backstage's New York City audition listings!