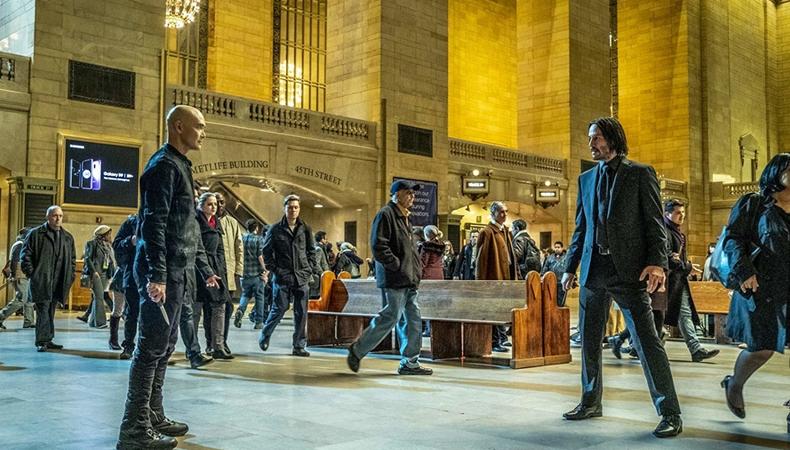 Welcome to Rumorville! Here you can learn about casting news that's about to break in Hollywood. These speculations might be only rumors, but that doesn't mean you can't follow the trail all the way to the audition room.
"Just Cause"
As the recent "John Wick: Chapter 3 – Parabellum" climbs at the box office and "John Wick: Chapter 4" just got a release date, series creator Derek Kolstad is in the early stages of setting up his next project. According to Deadline, Constantin Film and Prime Universe Films have acquired the feature film rights to the hit video game franchise "Just Cause," and the studio is aiming to join the video game-to-movie trend taken on by other big franchises like "Assassin's Creed." Kolstad will be the screenwriter for the project, which will follow Rico Rodriguez on a race-against-time mission to stop The Black Hand, a lethal mercenary group. The project is just now getting underway, but the studio is hoping to set a director soon and begin sometime in 2020, which means casting will probably begin in the second half of this year.
"The Inheritance"
A success in the West End, the Matthew Lopez play "The Inheritance" may soon be heading across the pond. A casting notice for a Broadway production of the play, which premiered at the Young Vic Theatre in 2018 before transferring to the West End this past September, has arisen on BroadwayWorld, seeking Equity actors for various roles. The two-part play took home four Olivier Awards this year, including Best New Play. It would join a slew of recent transfers, including "Ink," "Network," and last season's "Angels in America," as well as the mega-hit "Harry Potter and the Cursed Child." Jordan Thaler & Heidi Griffiths of The Public Theater are the casting directors on the project.
"Voicemails For Isabelle"
The upcoming romantic comedy "Voicemails for Isabelle," starring Hailee Steinfeld, is close to naming its director. "Bridget Jones" director Sharon Maguire is currently in talks to helm the picture, which will follow a young woman trying to navigate her dating life in Los Angeles. Maguire is expected to be confirmed shortly, so keep an eye out for casting to follow soon after.
Got a tip? Submit it to castingsleuth@backstage.com!