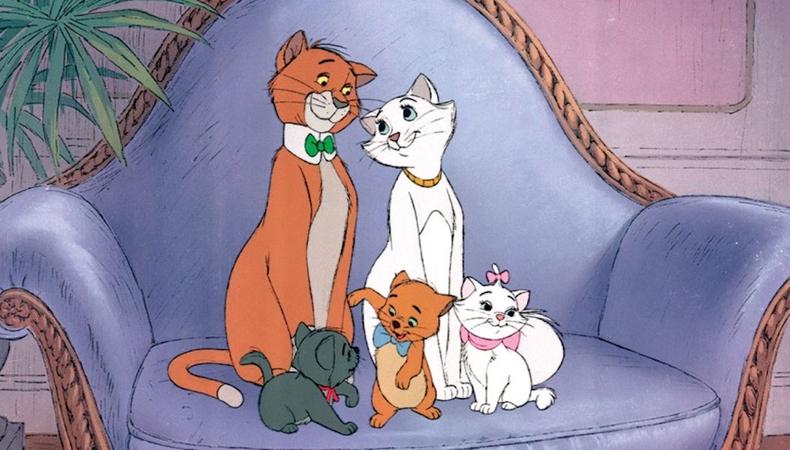 Welcome to Rumorville! Here, you can learn about casting news that's recently broken in Hollywood. Get a jump, and follow the trail all the way to the audition room.
Disney is reportedly adding another live-action adaptation to its development slate. "The Aristocats" is the next project being remade by the entertainment company. While we don't know if this film adaptation will be for streaming or theatrical release, here's what we do know about this new project.
"The Aristocats" Live-Action Movie Is Currently in the Works
First reported by Deadline, the studio is in the process of developing another one of its animated classics into a live-action feature— this time, 1970's "The Aristocats." The project, which would have a similar feel to the recent "Lady and the Tramp," is now in early development with Will Gluck ("Peter Rabbit 2: Runaway") and Keith Bunin ("Onward") writing the script. Per IMDb, the original followed "a family of Parisian felines who set to inherit a fortune from their owner try to make it back home after a jealous butler kidnaps them and leaves them in the country," all with the help of a smooth-talking tomcat. A director has yet to be attached, and it is unclear if this will be for streaming or theatrical release at this time.