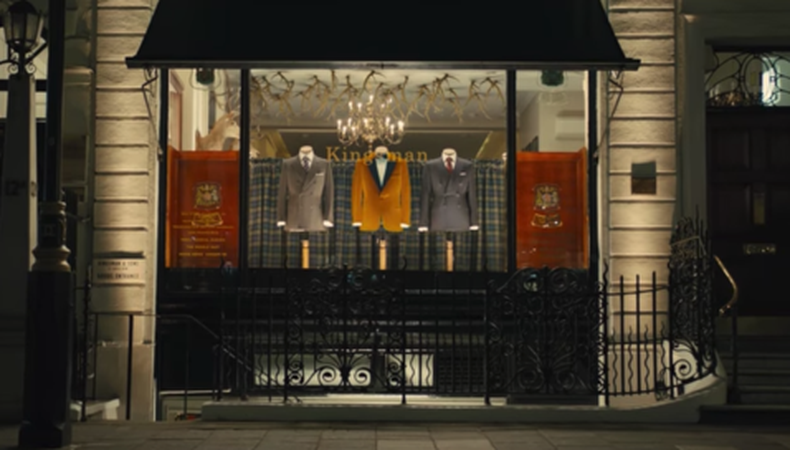 Welcome to Rumorville! Here you can learn about casting news that's about to break in Hollywood. These speculations might be only rumors, but that doesn't mean you can't follow the trail all the way to the audition room.
"Kingsman" Franchise
Apparently, two wasn't quite enough for fans of the "Kingsman" franchise. After the release of the second installment in 2017, which took the team to the U.S. and added some new cast members, there's apparently a third film already in the works. Based on last year's sequel, it can be assumed that the main cast will mostly return for the next film, but it can also be expected that, like the last film, new cast members will be added although no plot details are available as of now. Reg Poerscout-Edgerton did the casting for both films, and there's no indication that he won't be on board for the third as well.
"Pale Blue Dot"
When the second season of "Big Little Lies" was announced in the fall, it was revealed that Reese Witherspoon would have to drop out of the cast of feature "Pale Blue Dot" to accommodate the show's production schedule. News of a possible replacement is now swirling. Natalie Portman is rumored to be in talks to take Witherspoon's vacated role in the Fox Searchlight drama. Portman would play the lead role of an astronaut who returns from a space mission and suffers an emotional breakdown when faced with her seemingly perfect life on earth. After securing the lead, director Noah Hawley will be looking for a male actor to star opposite and hopes to put the film in production in spring. Because the remainder of casting will fall into place once the lead is secured, expect to hear news of more roles seeking talent if and when Portman is confirmed for the project. Hawley doesn't seem to have a go-to CD he uses, but on his two popular shows "Fargo" and "Legion" he's gone with Rachel Tenner and Courtney Bright and Nicole Daniels.
"Black Widow"
There's been a lot of speculation and even more hope that Marvel would make a standalone movie for Avengers character Black Widow, and this week they hinted that it might actually happen. They've assigned Jac Schaeffer to pen a script for the potential film after interviewing a handful of other candidates for the job. Word is that executives at Marvel also met with Scarlett Johansson, Black Widow herself, to discuss goals for a standalone story. Schaeffer previously wrote and directed "TiMER" and wrote "Olaf's Frozen Adventure" and is currently working on "Nasty Women," a "Dirty Rotten Scoundrels remake" and "The Shower," both Anne Hathaway projects. The actual making of "Black Widow" is still very far off, but it's a good bet that Sarah Finn will fill out the non-Avenger (or new Avenger) cast, as she's Marvel's regular cinematic universe CD.
"My Beautiful Laundrette"
Fresh off a successful first feature film (and 2018 Critics' Choice Award) for "The Big Sick," Kumail Nanjiani is toying with a TV series adaptation of what's been cited as the best LGBT film ever made, "My Beautiful Laundrette." The comedian will star and co-write the script, and the plot of the potential series is currently unknown. There's no buyer for the series as of now, so the timeline on when it will actually be made is also very up in the air. Casting-wise, it's a long time until there will be any news, but "The Big Sick" has earned awards and critical attention both for acting and filmmaking so it wouldn't be a mistake to revisit CD Gayle Keller to attach talent.
Looking to get cast? Apply to casting calls on Backstage.