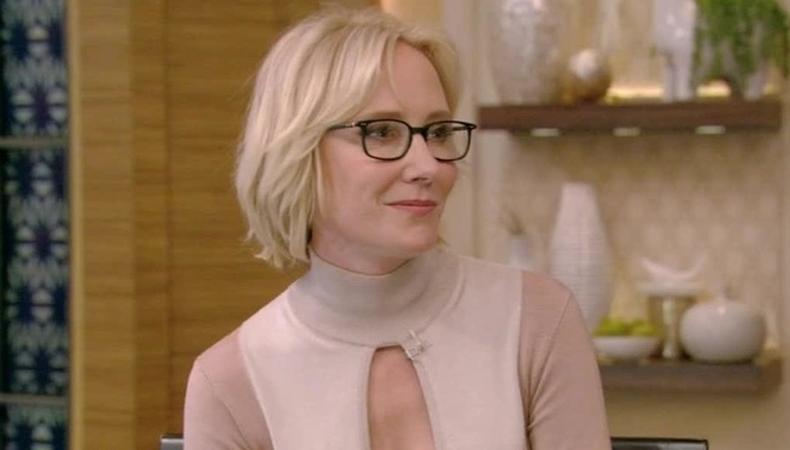 Welcome to Rumorville! Here you can learn about casting news that's about to break in Hollywood. These speculations might be only rumors, but that doesn't mean you can't follow the trail all the way to the audition room.
"Vestige"
Sci-fi thriller "Vestige" is staffing up, and Anne Heche might be the next cast member. Director Stephon Stewart is at the helm of the high concept film about an ice skater who must overcome demons to compete against androids in the winter Olympics in a world controlled by artificial intelligence. Analeigh Tipton is already on board to play the skater, as is Mickey Rourke as her coach. Anne Heche would come on to play the figure skater's mother. No casting director has been announced, but Stewart has worked with Joe Thornton Jr. several times before to cast his projects.
"24"
Like "Ghostbusters" before it, the people behind the "24" franchise want to bring it back, this time with a female lead. Fox is developing the idea with a focus on criminal justice rather than terrorism, and the network has given it script commitment. Word is that the new incarnation of the show would focus on the countdown clock that surrounds a death row inmate and a prosecutor racing against time to prove his or her innocence. It's the potential start of an anthology-style series that would introduce new characters with each new installment. No staffing for the reboot has been announced, but Debi Manwiller of Manwiller/Boast casting cast the original series, as well as the TV movie and the mini-series reboot "24: Live Another Day." Lisa Miller Katz cast last season's "24: Legacy."
Quentin Tarantino shops his next script around
Quentin Tarantino's ninth directorial project is currently homeless after he decided to part ways with his longtime "home" studios Miramax and The Weinstein Company in light of the scandal. Every studio besides Disney is reading the untitled script of a story set in late 60s–early 70s Los Angeles and touches on the Manson murders. Although nobody is officially attached to the film, names including Margot Robbie as Sharon Tate, Brad Pitt, and Leonardo DiCaprio have been floating around the project. The hope is to find a studio that can handle worldwide distribution, and put the film into production by the middle of 2018 for a 2019 release. Once the project, which is currently being known as "#9," finds a home, it will likely begin pre-production soon after. Tarantino has worked with Victoria Thomas on his last two films and Johanna Ray on his three before that.
"Goosebumps 2"
Rob Lieber has likely won the script-writing duties for the follow up to the 2015 "Goosebumps" film, which Sony was hoping to release in fall of 2018. It's unclear if that date will stick now that the project is just finding a writer less than a year before its planned release, but if they decide to team up with much of the original staff, Nicole Abellera and Jeanne McCarthy will be handling casting for this one as well.
Got a tip? Submit it to castingsleuth@backstage.com!
Looking to get cast? Apply to casting calls on Backstage.