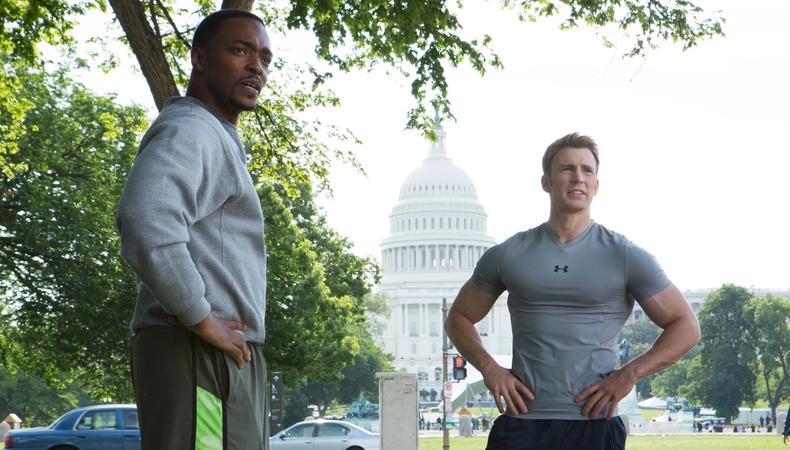 With projects like "Captain America: Brave New World" filming in the Washington D.C. area, as well as our nation's capital's robust theater scene, it's a great time to be an actor in the DMV (the D.C., Maryland, Virginia, and West Virginia area).
If you're looking to boost your east coast representation, we've identified some of the best talent agencies in D.C.
Agency Connects
Located in Pennsylvania but serving the mid-Atlantic market including D.C., Agency Connects is run by Pat Yorks, and represents a litany of SAG-AFTRA, AEA, and non-union talent.
Clients of Agency Connects speak highly of Yorks' services. Kyle More ("Blue Bloods") says, "I have been with Pat for a while, and our partnership in moving my career forward has been an awesome experience…. If you are willing to do the work, she will open the doors in order to get you seen."
Yorks' Agency Connects also represents Mike Sutton ("We Own This City"), Kevin Murray ("The Righteous Gemstones"), Kat Murphy ("Knock at the Cabin"), Buddy Caine ("A Party to Die For"), Jeremy Gabriel ("Mindhunter"), and Barry Ratcliffe ("Hawkeye").
Agency Connects' website indicates an eagerness for submissions, stating, "we love meeting new talent!" If this seems like a good fit for you, send over a headshot and résumé to AgencyConnects@gmail.com.
Hutson Talent Agency
Based in Porstmouth, Virginia, Hutson Talent Agency was founded by former actor, costume designer, and coach Sylvia Hutson, and represents "highly-trained and experienced actors, models, singers, dancers, musicians and look-alikes," in addition to folks who speak multiple languages, including both union and non-union talent.
Production company M2 Pictures calls Hutson Talent Agency "our go-to agency," and casting director Carlyn Davis says that "Sylvia is always at the top of our list when we send out our breakdowns." Actor Charles D. Clark ("Empire") says that he's "truly [blessed] to have Sylvia and the rest of Hutson Talent Agency as my agent."
Hutson Talent's current roster includes Michal Sinnott ("Grand Theft Auto V"), CJ Williams ("All the Queen's Men"), Eugenia Gonzales ("The Vampire Diaries"), David Hammond ("We Own This City"), Nicholas X. Parsons ("We Have a Ghost"), John Wilkins III ("The Menu"), and Al Sotto ("House of Cards").
To submit to Hutson Talent, send a headshot and résumé. If they're interested, they will schedule you for during their quarterly meet-and-greet with potential clients.
Impressive Talent Casting Agency
Formed in 2017 by Lisa Ristau, Impressive Talent Casting Agency represents "actors, voiceover artists, models, hosts/spokesperson, entertainers/DJs and crew" from the northern Virginia area through New York City, including Washington D.C. Ristau focuses particularly on voiceover talent since the pandemic, submitting talent for jobs in the traditional commercial and animation spaces, as well as for automotive, political, and event-based "voice of god" spaces.
Ristau emphasizes fairness and inclusivity with her agency. When speaking to Superb Crew, Ristau called Impressive "a growing casting agency… with the goal of being a 'fair agent' for [those] who work as voice over talent, actors and models." Voice actor Natalie Hitzel ("Final Fantasy Brave Exvius: War of the Visions") calls Ristau more than fair, referring to her as "so professional and great with her talent. I'm so lucky to be signed with her!"
Other clients at Impressive include CJ Williams ("Law & Order"), Gina Jun ("Dopesick"), Kassie Mundhenk ("Mare of Easttown"), Robert Sciglimpaglia ("The Deuce"), Matthew Curtis ("Marvel Snap"), Cindy Jackson ("A Man Called Otto"), and Cam Cornelius ("Tell Me a Story").
As of this writing, Impressive's website notes it isn't looking for additional talent. But once you get a few gigs under your belt, send headshots, résumés, and in the case of voiceover talent, proof of a home studio and Source Connect.
Liton Agency
While they don't represent traditional actors, Liton Agency could be the right fit if you're trying to book modeling or event-based work—or if you have a side hustle as a DJ, photographer, videographer, or another related creative pursuit. Liton's main focus is finding work for their clients on events "in all flavors and sizes," from "intimate gatherings to epic productions," from runway shows to auto shows and everything in between. Beyond the live space, they also book models for print and commercial work.
Clients who've worked with Liton have modeled for brands like Calvin Klein, Dolce & Gabbana, Armani, Saks Fifth Avenue, Nike, Adidas, and even the Washington Commanders football team.
Liton has an open submission form and takes meetings by appointment only.
T•H•E Artist Agency
A Washington D.C. talent agency since 1985, T•H•E Artist Agency represents "actors, models, stylists, and voice talent worldwide." T•H•E partnered with Central Casting in 2021 in favor of "a shared vision for the future of multi-platform and multimedia content, offering clients the ease of booking any talent needed for their projects all in one place." For their various clients, T•H•E promises "an unparalleled level" of attention and focus.
T•H•E agency founder and president Lynda Erkiletian—who you might recognize from "The Real Housewives of D.C."—told the Washington Post that "when I started the agency 33 years ago, there was really nothing here [in Washington D.C.].... It took a long time to convince our city why we were here. But 33 years later, I think we've had an impact."
Erkiletian's clients, aided by director/VP Elizabeth McDavitt-Centenari and head booker Sondra Hoffman, agree: D.C. photographer Anne Calamuci views T•H•E "like no other agency," and actor Michael Facciolo ("Queer as Folk") calls them "the most kind and genuine people you will ever meet."
Clients represented by T•H•E have worked with brands like Cartier, Gucci, Google, Vanity Fair, and Vogue. Actors on the agency's roster include Ademide Akintilo ("Law & Order: Special Victims Unit"), Mike Pu ("Billions"), Desiree Marie Velez ("Veep"), and Matthew Charles ("The Bold and the Beautiful").
T•H•E offers a submission form for models, which includes sending, at minimum, a headshot, profile shot, and full length shot. Actors may email "all headshots, résumés, recordings, videos, and portfolios" directly to ccsubmissions01@gmail.com.