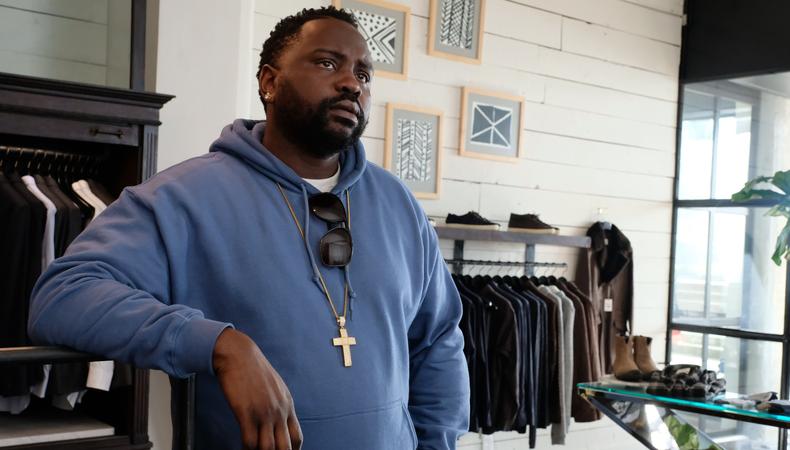 Why should the Golden Globes have all the fun? Backstage is presenting its own awards: the most valuable players of 2018. What we informally referred to last year as the Nicole Kidman Awards, honoring the most active actors of the big and small screens, could this year be called the Tessa Thompson Awards? She's proven to be one of today's most impressive overachievers. As you'll see below, some actors are not content with only movie or television star status; those on our list somehow find time to lead high-profile projects in both. Disqualified are those who, despite appearing in numerous films, failed to also enter the TV awards race (apologies to Kidman, Steve Carell, Oscar Isaac, and even Emmy winner Claire Foy—there's always next year!). Without further ado, here are Backstage's distinguished film and TV MVPs!
Tessa Thompson
Has Thompson had a day off since 2017? How else could she have appeared everywhere we look on big and small screens alike? Creepy in "Annihilation," quirky in "Sorry to Bother You," anxious in "Little Woods," indomitable in "Furlough," and grounded in "Creed II," there was nothing this actor couldn't do at the multiplex. That she also starred in Janelle Monáe's album-as-short-film "Dirty Computer," stole the show on "Westworld" and "Portlandia," and (spoiler alert!) reunited with Justin Simien on his TV version of "Dear White People" further confirms our theory that Thompson deserves a well-earned vacation or well-earned awards—or both.
Brian Tyree Henry
Henry has one of those career trajectories that skyrockets from middling name recognition to "Wait, that guy's everywhere!" Deservedly nominated for an Emmy for "Atlanta" (plus a Tony for Broadway's "Lobby Hero"), Henry brought his increasingly apparent star quality to "Hotel Artemis," "White Boy Rick," "Widows," and especially Barry Jenkins' "If Beale Street Could Talk." Throw in appearances on "BoJack Horseman," "Room 104," and "Drunk History," and Henry almost nudges Thompson from atop this list.
Amy Adams
Every year seems busy for Adams, one of today's best working actors, although this is the first time she qualifies for a list of TV and film contenders; her work on HBO's limited series "Sharp Objects" is etched into our memories, and the same is surely true for SAG and Emmy voters. Don't forget she's also a supporting actress contender for the upcoming Adam McKay film "Vice" as a deliciously ruthless Lynne Cheney.
Emma Stone
Another talent whose name could appear on multiple nominations lists at year's end, Stone made a splashy return to TV on Netflix's "Maniac," a limited series from Patrick Somerville and Cary Fukunaga that captured the 2018 zeitgeist in all its goofy, glitchy glory. She also joins Olivia Colman and Rachel Weisz in making Yorgos Lanthimos' fabulous "The Favourite" an Oscar front-runner.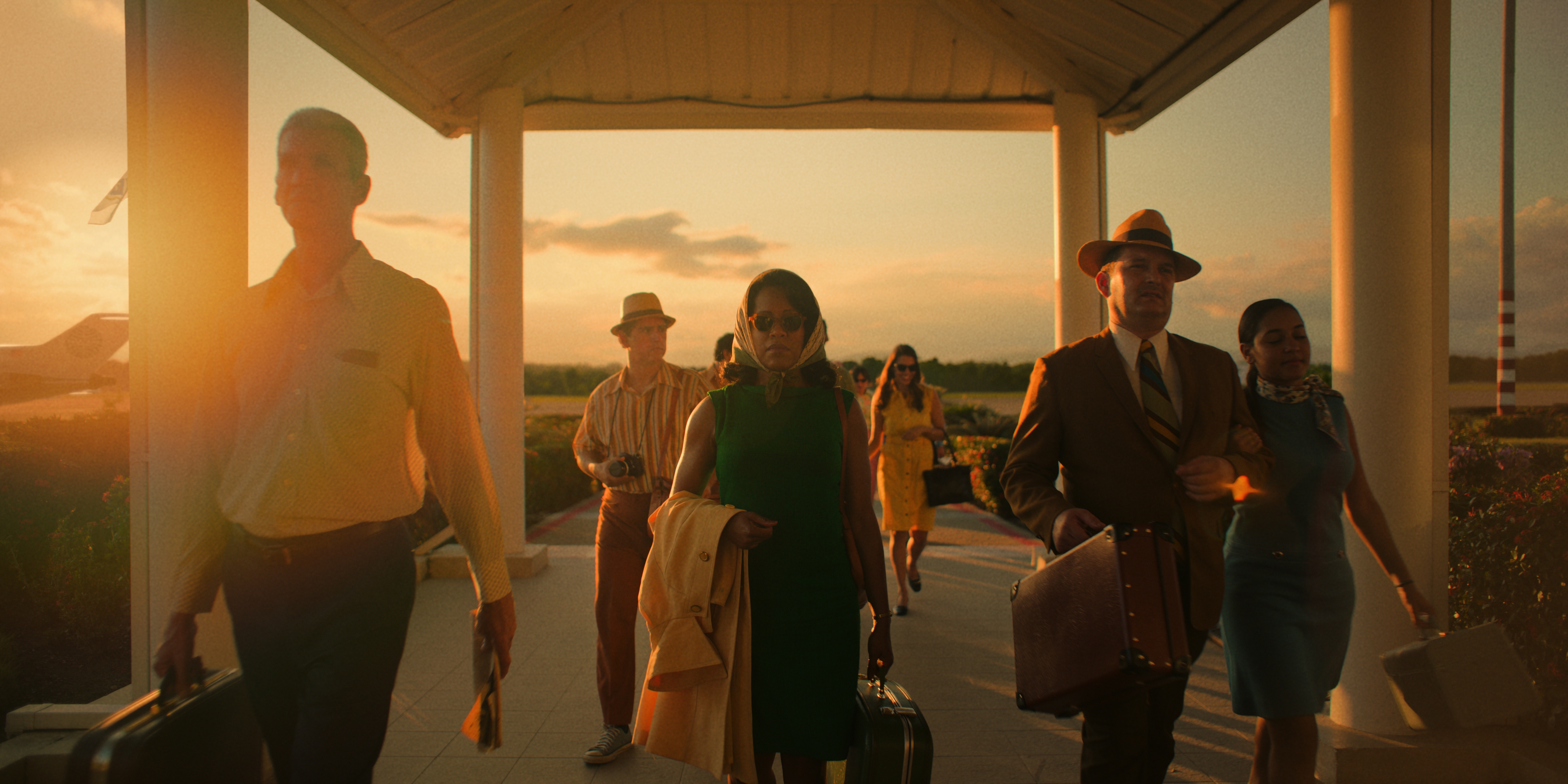 Regina King
King could join Adams and Emma Stone in this year's SAG and Golden Globe Awards races for supporting film actress and lead miniseries actress. Her powerful work on Netflix's "Seven Seconds" earned her a third Emmy statuette this year, and she's already nabbing preliminary accolades for her turn in Barry Jenkins' "If Beale Street Could Talk." Bonus: She directed episodes of "The Good Doctor" and "Insecure." Let's keep giving King her crowns.
Constance Wu
"Crazy Rich Asians," the first studio feature film in 25 years to exclusively cast actors of Asian descent, proved 2018's buzziest romantic comedy, and not strictly because of that feat—it's just wonderful, glamorous fun. Leading the charge for representation and the movie itself was Wu, who also shines on the only network TV project currently bringing Asian stories to the fore, ABC's "Fresh Off the Boat."
Ron Livingston
A hardworking actor with a particularly impressive 2018 résumé, Livingston provides a charming, grounded presence on screens of any size. He leads the Audience series "Loudermilk," plays the key role on ABC's tearjerker "A Million Little Things," and gave a moving performance opposite Charlize Theron in "Tully."
Judy Greer
Although we're still waiting for that juicy lead role we know she can handle, Greer continues to exemplify a great supporting performance in everything she does—and she does a lot. This year it was Showtime's "Kidding" opposite Jim Carrey, in addition to films "The 15:17 to Paris," "Measure of a Man," "Ant-Man and the Wasp," and the box office smash "Halloween." The self-styled "co-star" (her book was called "I Don't Know What You Know Me From: Confessions of a Co-Star") has for two decades belonged on any list of overachieving artists.
Viola Davis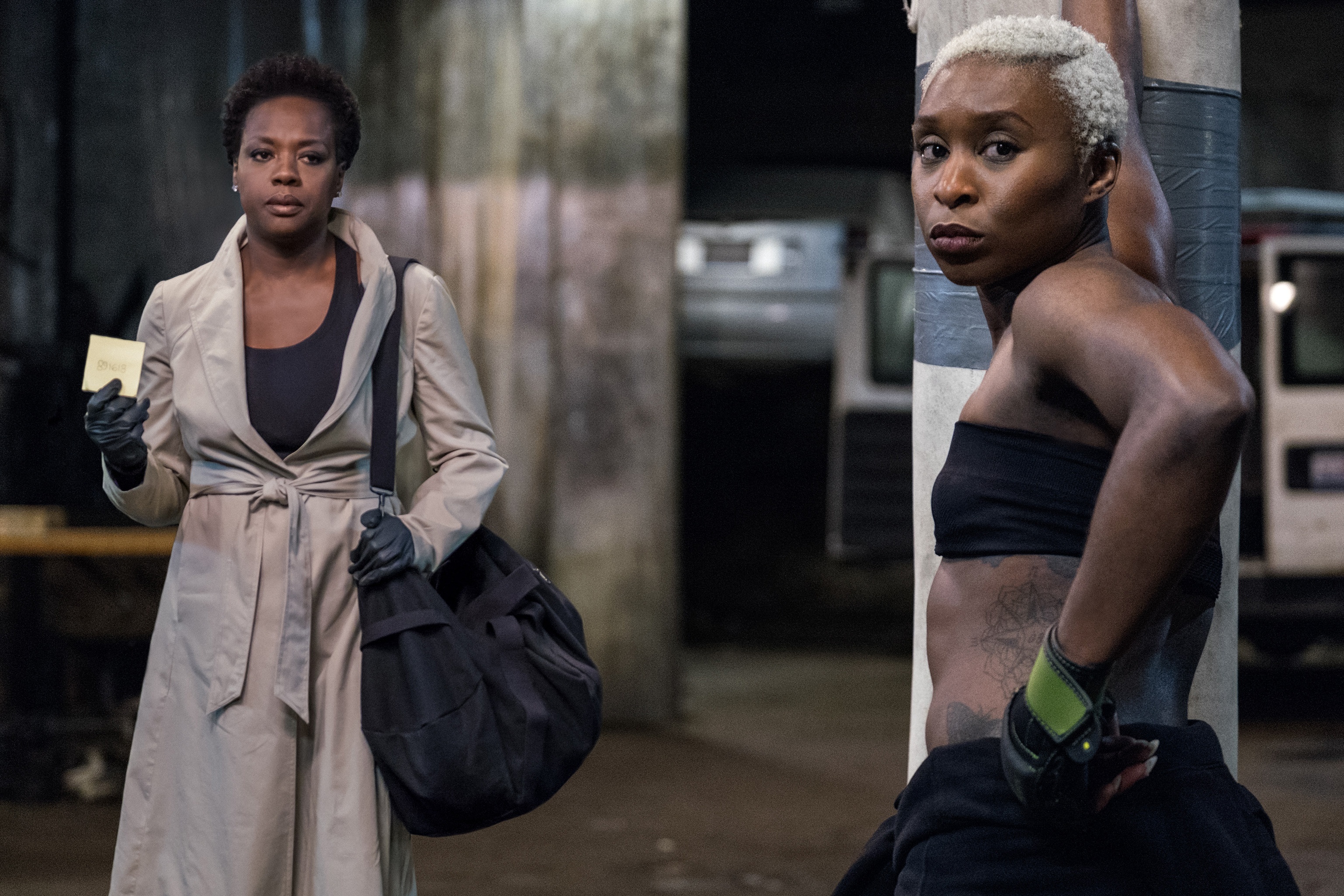 Davis has a TV hit churning out regular demonstrations of her talent in addition to her buzzy film work. This is just another year in the life for the ESOT winner, whose performance as Annalise Keating continues to stun on ABC's "How to Get Away With Murder" (and, this year, earned her a guest Emmy nod on "Scandal") while she led Steve McQueen's sensational thriller "Widows" and made strides with her production company, JuVee Productions.
Elisabeth Moss
We couldn't possibly leave out Moss, who is executive producing and starring on one of TV's buzziest award winners, Hulu's "The Handmaid's Tale," while continuing to slowly but surely become a bona fide movie star. She's solid as usual in "The Seagull" and "The Old Man & the Gun," and watch out for her astonishing, crazed "Her Smell" performance due in March 2019.
Tiffany Haddish
Has there ever been a bigger breakout, followed by sustained success, than Haddish's last year? The "Girls Trip" star turned her scenery-chewing performance into a career with projects of all shapes and sizes, including "Uncle Drew," "The Oath," "Night School," "Nobody's Fool," and Jordan Peele and John Carcieri's "The Last O.G." on TBS. Next year, with the anticipated heist film "The Kitchen," she'll probably make this list again.
John Krasinski
Could Krasinski receive awards attention for the flick he directed, co-wrote, co–executive produced, and starred in—Paramount Pictures' breakout horror hit "A Quiet Place"—and the TV drama he headlines and executive produces, Amazon's thriller "Jack Ryan"? It's not inconceivable that the Hollywood Foreign Press and other voters will gravitate toward this star.
LISTEN: John Krasinski on Backstage's "In the Envelope" podcast
Julia Roberts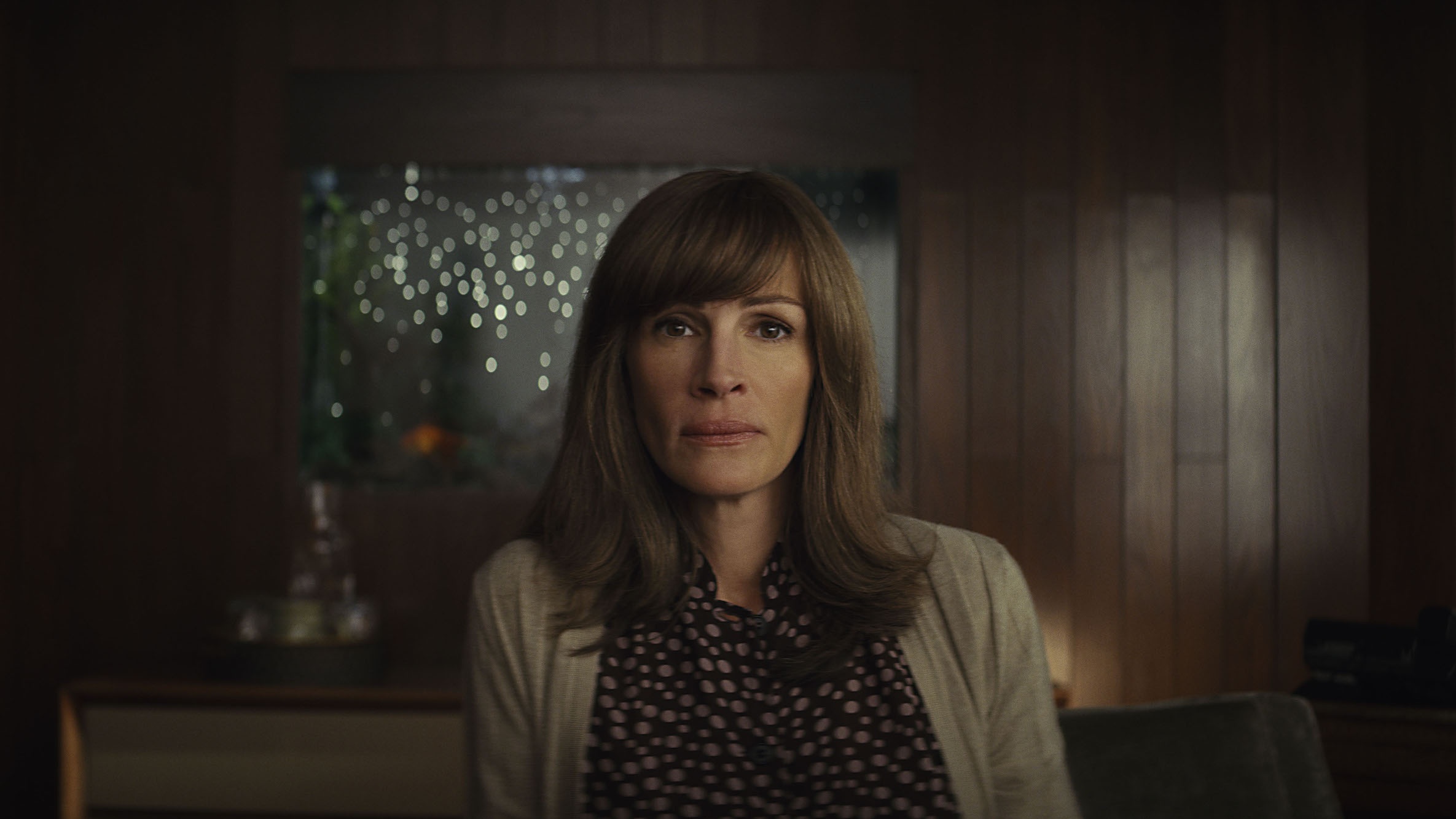 If you're looking for confirmation that movie stars coming to TV is more than just a trend, Roberts on "Homecoming" is it. Sam Esmail's podcast-inspired Amazon Prime series is co–executive produced and headlined by Roberts, who turns in some of her strongest work in years. To be fair, her work is always strong; just look at the raw emotion she brings to Peter Hedges' "Ben Is Back," yet another reminder of her onscreen power.
Sarah Paulson
File Paulson under the category "She's everywhere and she deserves to be." The more TV and film projects for this masterful performer, the better. She turned in fierce work in this year's "Ocean's 8" and "Bird Box," plus of course on FX's "American Horror Story: Apocalypse." With 2019's "Glass" and "The Goldfinch" on the way, there are no signs of Paulson slowing down.
Bonus: the cast of "Black Panther"
We'd be remiss to leave out 2018's real MVP: Disney and Marvel's "Black Panther," featuring a superb ensemble led by Chadwick Boseman in the titular role. Some were breakouts, like "Black Mirror" Emmy nominee Letitia Wright; some were giving yet another peerless performance, like "9-1-1" star Angela Bassett. Michael B. Jordan (great in both "Creed II" and HBO's "Fahrenheit 451"), "Little Monsters" star Lupita Nyong'o, and "The Walking Dead" scene-stealer Danai Gurira round out one of the most phenomenal casts of overachievers to ever grace the screen. Wakanda forever.