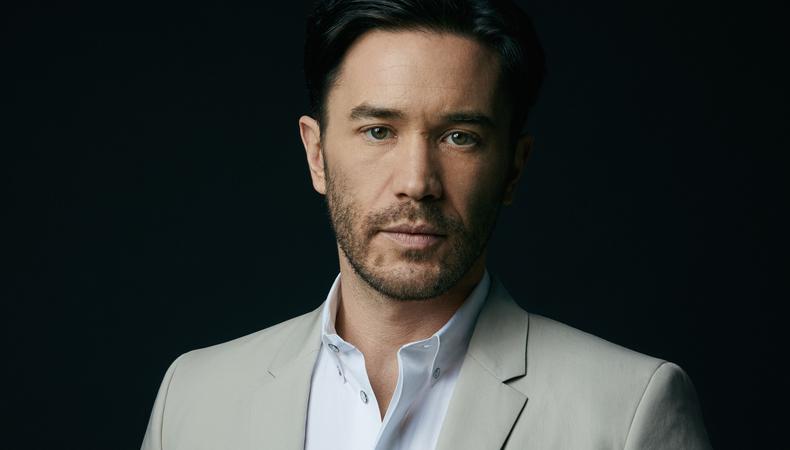 The following Career Dispatches essay was written by Tom Pelphrey, who plays Laura Linney's brother on the new season of Netflix's "Ozark."
I knew I wanted to be an actor when I was 14 years old. I had a small chorus role in "The Pirates of Penzance" at Howell High School in New Jersey. I was box-stepping offbeat and butchering harmonies with abandon. My singing and dancing skills were never going to take me very far—but still, the director of that show changed my life. Stephen Kazakoff was disciplined, passionate, and demanding. You didn't miss rehearsal. You were early. You were prepared. You respected everyone's work. There were no excuses. My high school just so happened to have a performing arts program, FPAC. I auditioned to be one of Kazakoff's acting students the following year, and I never looked back.
It was something I was pretty good at. At 14, that gave me some confidence; also, attention. For a 14-year-old boy, confidence and attention can go a long way. I was learning skills, sure. I was being given a work ethic, for sure. But perhaps more importantly than all those things, I was being given something that I could not fully articulate until years later, as a grown man and professional, looking back: I was being given a "philosophy" of how to be. You're the lead in the play? Great. Don't have rehearsal today? Great. Then you can stay after and help the crew build the set. Not your time to work? Fine. Then sit quietly, watch, and give those working your full attention, because what they're doing is important, and your respect is important. Give respect to get it, and in so doing, learn how to respect yourself.
The philosophy here was quite simple in retrospect: "You are part of something bigger." What's happening here is bigger than you. You are one part of what is being created. One part. And without every single part, this creation would not exist. I went on to college at Mason Gross at Rutgers, where I continued and carried out this philosophy. That was especially true of my experience with Kevin Kittle, my first year acting teacher, and many years later, my director, collaborator, and friend.
"You are part of something bigger." It is an inherently creative philosophy, a philosophy of contribution and communion, built on the idea that we could achieve something as a team that we would not be able to achieve as individuals. It's the truth.
I'm reminded of those lessons at a time like this. We are a part of something bigger, and we are, for sure, all in this together. It's a comfort and a challenge—but either way, it's true. And I'm glad for it.
Curious how other actors are coping? Get more Career Dispatches right here!