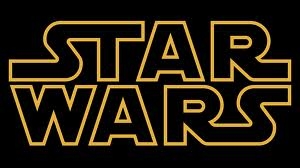 Actors eager to land a role in a galaxy far, far away now have a rough idea of what the casting directors for the new "Star Wars" features are looking for.
Casting for the first Disney "Star Wars" film will be done by Los Angeles-based April Webster and Alyssa Weisberg, who also cast the rebooted "Star Trek" features, and London-based Nina Gold, who recently cast "Les Miserables."
JJ Abrams, who will direct the first film in the new franchise, has said that production on "Star Wars Episode VII" will begin in London in early 2014.
In the meantime, according to Deadline, the feature will be casting:
A young man aged between 20 and 25, witty and smart, fit but not classically handsome.
Man in late twenties, also fit, but this one is handsome and confident.
Late teenage girl, independent, good sense of humour, also…physically fit.
Second young female, also late teens, tough, smart and physically fit.
Man in his forties, obviously physically fit, this one is a military type.
A man of around thirty or so, this one is an intellectual type.
Finally, a guy aged around seventy, strong opinions and tough.