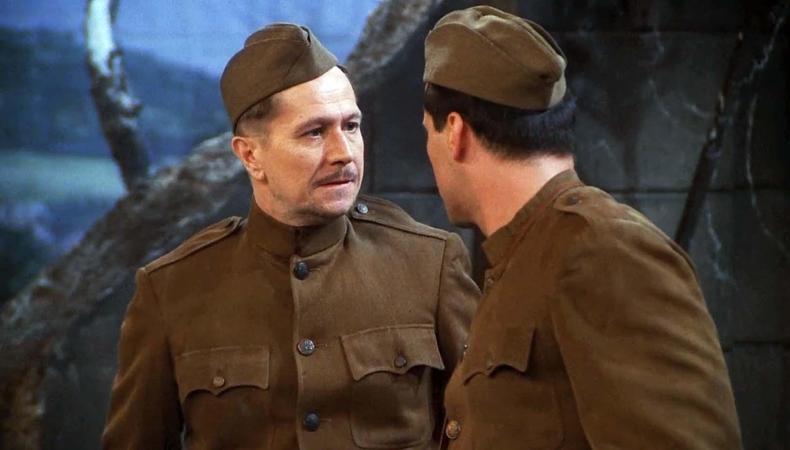 It's been 27 years since Friends first aired, yet attention in the iconic comedy shows no signs of slowing. And despite worries of a cringefest, the 2021 Friends Reunion has done nothing to damage it. Friends has become the Beatles of television: a perfect piece of chemistry that never outstayed its welcome.
Perhaps certain aspects are a little problematic for modern viewers – the fat-shaming, the gender stereotypes – but let's remember that it's a product of its era and move swiftly on to the universal truth: it's very, very funny. And more than that, the characters are relatable. Theirs is a timeless 20-something universe, but with big apartments and no job insecurity. Apart from Joey, of course – but then, he's an actor.
Britain embraced Friends from the start, and it was Channel 4's idea to bring the cast over for a few episodes, leading to The One With Ross' Wedding. So, let's get this straight off our chest: the London two-parter makes uncomfortable viewing for UK audiences. While technically filmed in London, it's a city that no actual Londoner would recognise: all Union Jacks, geezers, cups of tea and boozeless wedding receptions. That said, it created one of the all-time greatest TV moments: Ross, during the wedding vows, calling his soon-to-be wife Emily by Rachel's name.
One of the great joys of Friends was the gleeful way it would parachute famous guests into the mix, and a surprising number of those cameos are British. See below for our recap.
Gary Oldman
In one of his rare bouts of employment, Joey finds himself acting in a period war drama opposite Oldman, whose star turn as a drunken actor earned him an Emmy nod. Unfortunately, Oldman can't speak without drenching Joey's face in spit; and his drunkenness nearly forces Joey to miss Monica and Chandler's wedding.
Jennifer Saunders
In the 1990s, Saunders was at the height of her fame, with French & Saunders leading to a stellar run of Absolutely Fabulous (ranked 17 on the BFI's all-time 100 Greatest British TV Programmes). Channelling a more uptight version of Edina, Saunders played Emily's mother at Ross and Emily's wedding.
Richard Branson
Billionaire, space entrepreneur, actor? Based on his performance manning a tourist stall in London, perhaps actor is pushing it a bit far. Branson's turn in Friends apparently took a load of takes – the Virgin Atlantic mogul had come straight from a meeting with the Israeli Prime Minister, so hadn't had time to learn his lines. Ever the businessman, he sneaked a Virgin logo into the scene on a baseball cap.
Olivia Williams
North Londoner Williams may be best known for her roles in films The Sixth Sense, Rushmore and Starz' Counterpart TV series – or perhaps for her stage work with the Royal Shakespeare Company; yet it would be nice to believe that her personal career highlight was her brief fling as a bridesmaid with Joey in the London episodes.
Sarah, Duchess of York
It turns out Meghan Markle is not the first royal to act in a hit drama. Yes, Fergie got there first. OK, so these days she's barely considered royalty, but in the '90s she'd not had quite so long to embarrass herself and her star power was considerably higher. Hanging around on set, she got pulled into a brief cameo – commenting on Joey's ridiculous Union Jack hat on his sightseeing trip around London.
READ: How to Speak Like a TV Actor
Tom Conti
Conti won the best actor Tony for his performance in Whose Life Is It Anyway? and was nominated for an Oscar for the 1983 film Reuben, Reuben. He's featured in films from Merry Christmas, Mr. Lawrence to Shirley Valentine; yet somehow, it's his turn as Emily's Dad in Season 4 that has made him immortal.
Hugh Laurie
Best-known stateside as Dr House and over here as…Hugh Laurie, Laurie appeared in Season 4, sitting next to Rachel on her flight to London. Rachel, nervy and jumpy, confides in him that she's en route to her ex Ross's wedding, while Laurie castigates her for planning to ruin the happiest day of Ross's life.
Trudie Styler
Styler, aka Tantric Trudie, aka Sting's wife, appears on Season 8's The One With Monica's Boots. Phoebe is desperate to get hold of tickets for a Sting concert when she learns that Ross' son Ben is in the same class as Sting and Trudie's son. Phoebe attempts to inveigle herself into their social circle, but unfortunately, Trudie soon spots the ruse.
READ: How to Survive In London as an Actor
June Whitfield
Until she died a few years ago at the age of 93, Whitfield was one of these actors who seemed to have been around forever. From the Carry On films of the 1950s to Ab Fab, EastEnders and Jonathan Creek in this past decade, Whitfield was a part of the furniture of British television. It's no surprise, then, that she was called in to do her duty at Ross and Emily's wedding, playing the imperious housekeeper of Emily's stepmother, kyboshing Phoebe's desperate attempts to prevent the chaos of Rachel's plans to stop the wedding.
Christina Pickles
Yorkshire lass Pickles was nominated five times for playing Nurse Helen Rosenthal on NBC medical drama St. Elsewhere, and a couple of years ago she won a Primetime Emmy Award for her role in Break a Hip at the tender age of 83. However, it's as Ross and Monica's icy mother Judy Geller that she's probably best known in the UK, picking up another Emmy nod for her role throughout the entire 10-year run of Friends.
READ: All You'll Ever Need to Know About the BAFTA Awards
Ben Shephard
Who he? Ubiquitous presenter of British TV, that's who. Best known to early risers for his decade on the sofa of breakfast TV show GMTV, he's currently presenting for ITV and Sky Sports. What does all this have to do with Friends? In a meta-post-modernist twist, Shephard picked up a cameo by making a behind-the-scenes GMTV special on Friends, and an on-screen appearance as a GMTV interviewer on the red carpet of Joey's war film premiere on Season 8's The One Where Rachel Is Late. Shephard later described the cameo as "his proudest moment to date."
Helen Baxendale
Last but definitely not least, Baxendale played Ross' girlfriend, fiancé, wife and ex-wife – all in the space of 14 episodes. It would have been more, but Baxendale's real-life pregnancy made her unwilling to relocate to the US; originally intended as a lasting marriage, she was consequently written out. This may have been a relief to Friends' legion of British fans as there was something inherently irritating about Emily's whiney, brittle character and her exaggerated Englishness. Or perhaps we just never forgave her for standing between Rachel and Ross...
For more from Backstage UK, check out the magazine.