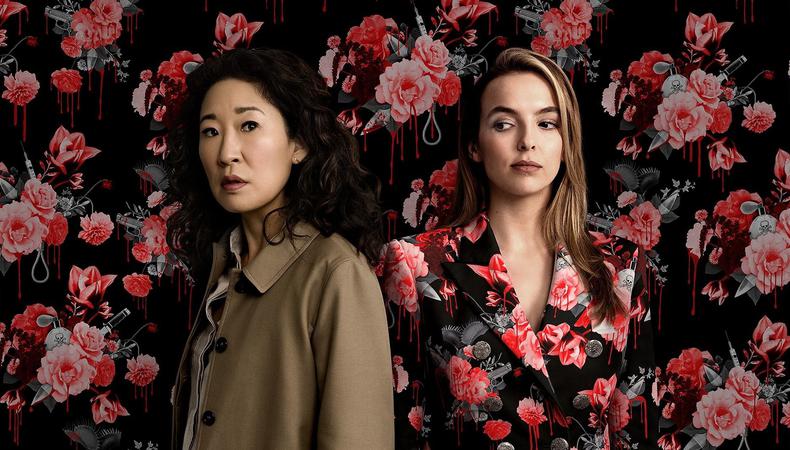 Welcome to Straight to Series, where Backstage takes a deep dive into how some of our era's most celebrated TV shows got made – and how you can make one, too.
Slick, sharp, violent, and funny, Killing Eve is a British spy drama that gives the well-worn cat-and-mouse thriller a good kick up the ass in a distinctive though always entertaining way. Energised by its two female leads, Killing Eve follows put-upon MI5 office worker Eve (played by Sandra Oh) as she attempts to track flamboyant assassin Villanelle (Jodie Comer) across Europe. As the body count mounts up, the pair become increasingly obsessed with each other, and so it has gone on for four seasons now.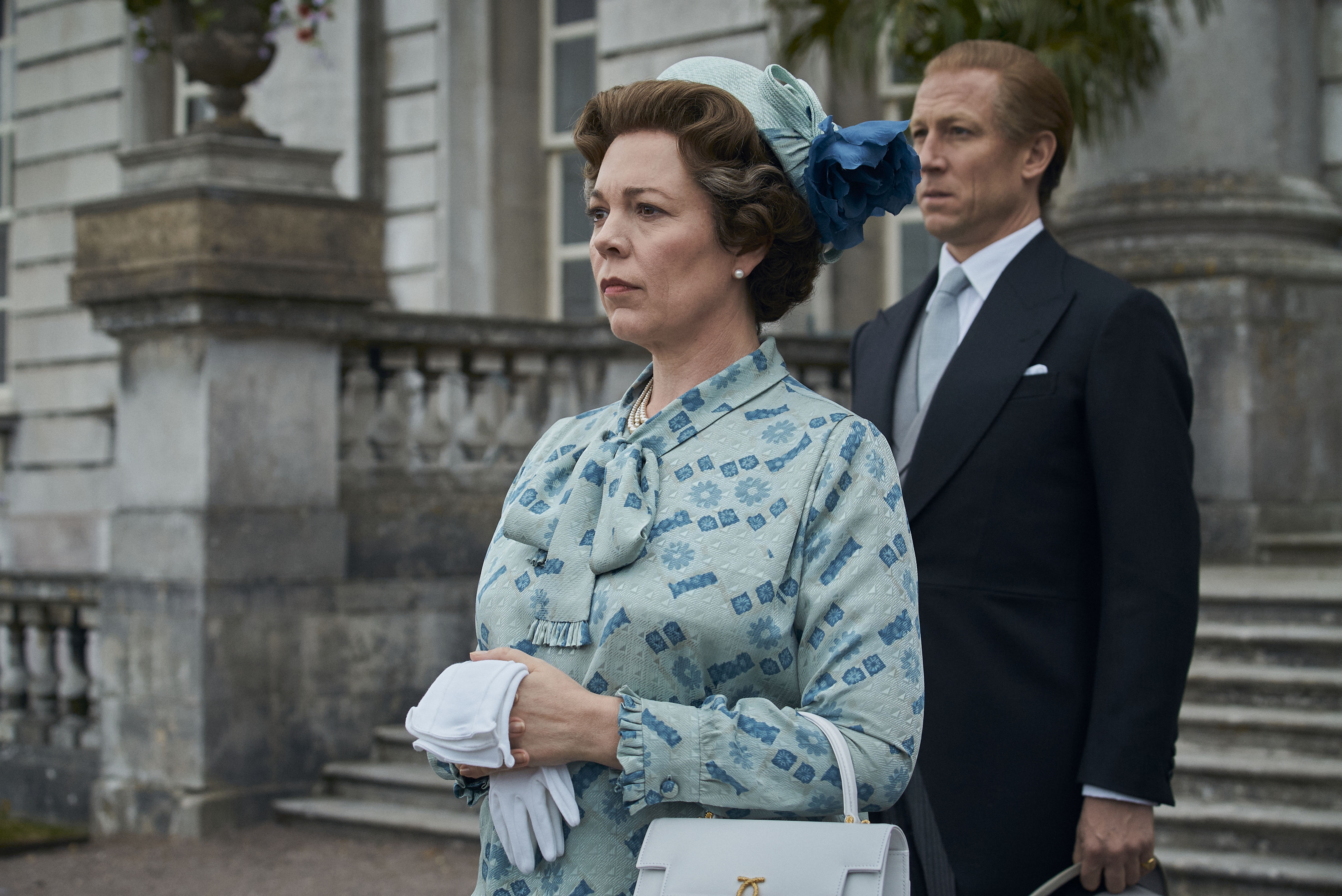 How 'The Crown' Got Made
Although Killing Eve is perhaps rightly thought of as the creation of Fleabag writer Phoebe Waller-Bridge, she didn't write the source material. Killing Eve is actually an adaptation of a series of novellas by Luke Jennings. Villanelle and Eve came out of his brain, but the tone and wit of the TV show are all Waller-Bridge.
In 2014, the books were optioned by producer Sally Woodward Gentle, the brains behind UK production company Sid Gentle Films. She told the Guardian: "Luke's got a really intelligent take on women, and a really intelligent take on the genre but I also thought, there's Nikita out there, there's loads of stuff that feels in this genre, so it would be interesting to have a very different perspective on it."
What she needed was a writer to take on the project and make Eve her own. Enter actor-turned-writer Phoebe Waller-Bridge, who was just beginning to wow the stage world with her one-woman show Fleabag, which she wrote and starred in. Like the crack producer she is, Gentle recognised talent when she saw it. She told BAFTA Guru: "I read Fleabag the script and it was before Fleabag the TV series or anything, and I just loved the fact that Phoebe loved television and she had ambition for it. She was wild and funny... I do think she could turn her hand to almost anything."
Gentle told the Guardian that it was the potential of Waller-Bridge's fresh take on the Eve novels that made her think it might work: "Phoebe's got an odd, idiosyncratic, interesting voice. Essentially, she's not that interested in genre; she's interested in relationships, and the complexity of relationships. She's also really funny and can be silly and absurd. She's always looking for stuff that feels original, but at the same time can punch you in the gut."
Talking to the Guardian, Waller-Bridge says she likes to write women who say the unsayable and do the undoable: "I write from the point of view of what I'd like to watch. I'm always satisfying my own appetite. So I guess that means transgressive women, friendships, pain. I love pain."
"We sexualise women all the time in drama and TV. They are objectified. But an exploration of one woman's creative desire is really exciting. She can be a nice person, but the darker corners of her mind are unusual and fucked up, because everyone's are."
Waller-Bridge's involvement attracted the BBC – and specifically BBC America, who commissioned an eight-episode run in November 2016.
Initially, Waller-Bridge thought about casting herself as either Eve or Villanelle, but in the end she thought better of it because she wasn't the right age for either role. She told the Mirror: "I just had a really strong instinct that there should be this age gap because I just felt like it was something I hadn't seen. I'm not a 25-year-old Jodie Comer – I mean, let's be frank. And I don't know if I could have scaled a wall quite like she could have done, and I'm not in my early 40s either."
Ultimately, Killing Eve was cast by the casting director (CD) pairing of Suzanne Crowley and Gilly Poole. Executive producer Sally Woodward Gentle told Backstage about what they were looking for the crucial character of Eve: "We wanted somebody around 40 who had settled for something that wasn't the dream. It was important that there was a degree of weariness. The actor needed to embody that sense of disappointment but still have the brilliance, genius, and ability to tap into how extraordinary they were when they were younger and see that be reignited."
Gentle said they drew up a list of suitable actors "and it wasn't that long." Also, BBC America wanted one character to be American, despite the series' UK setting. "The character that felt right was Eve," Gentle says. The ethnic melting pot of London made her backstory easy, and Oh became the obvious choice."
Unfortunately, Sandra Oh had sworn off TV after a long stint in medical juggernaut Grey's Anatomy. Also, when she was sent the script, she assumed that there was no way they'd want an actor of colour for the main titular role. She told Vulture: "I was quickly scrolling down the script, and I can't really tell you what I was looking for," she explained. "So, I'm like: 'So Nancy [her agent], I don't understand, what's the part?' And Nancy goes 'Sweetheart, it's Eve, it's Eve.' "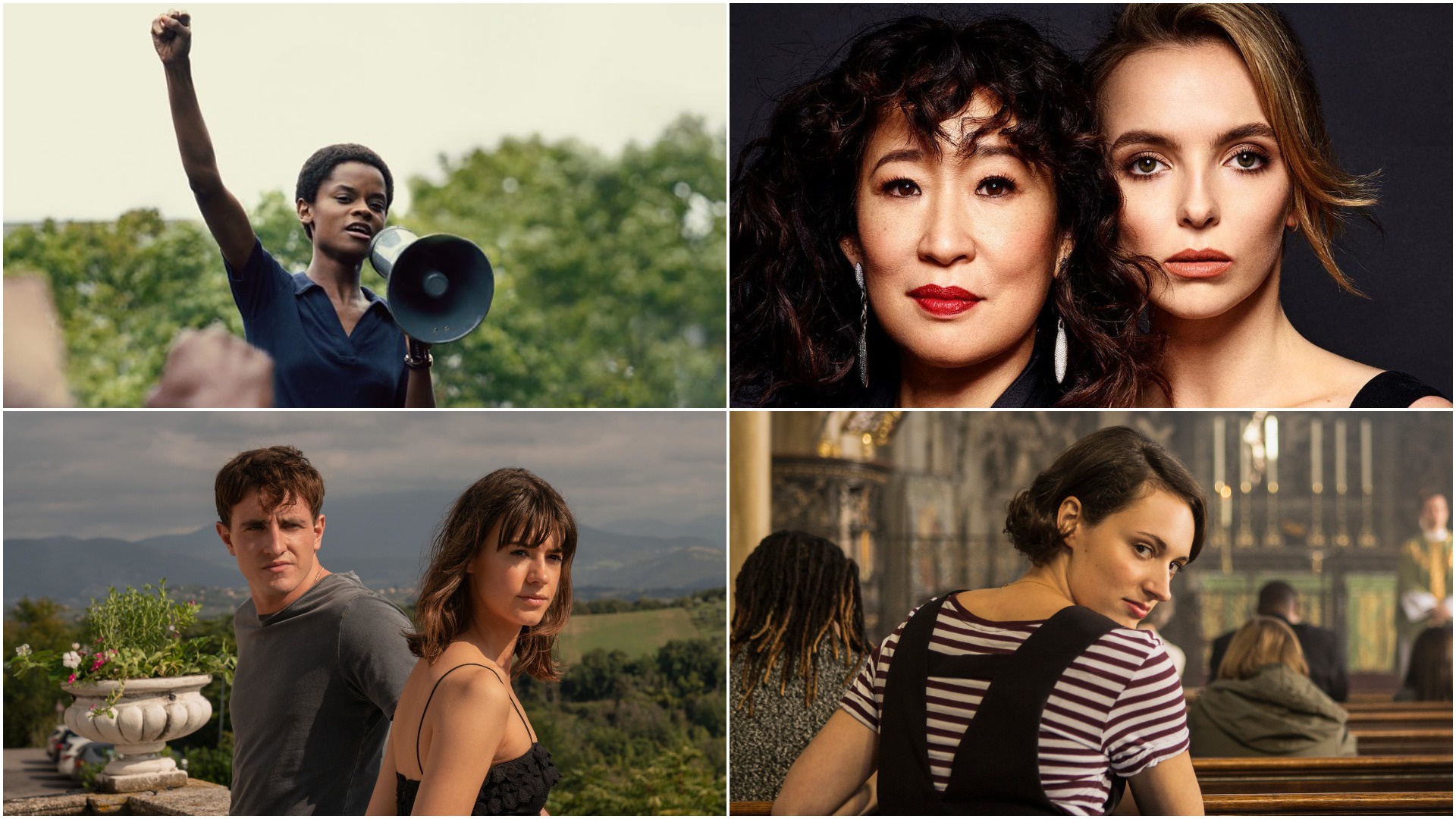 How to Audition for the BBC
Luckily for audiences, the script won her over. She told the Guardian: "Immediately, I felt connected to Phoebe's writing and I could recognise that the tone was special and new and tricky. I was like: 'Whoa, what was that?' "
The admiration was mutual, with Waller-Bridge telling the RTS: "I am quivering with excitement about working with Sandra! I have been a huge fan of hers forever and am pinching myself that she is playing our Eve. She is going to be so badass in this role."
When it came to casting Villanelle, the search proved much harder. CD Gilly Poole told Backstage about the long process to find their perfectly charming psychopath, and which involved seeing over 100 young actors: "It was important that she felt like a real young woman, not a daft action woman. When you watch Jodie climb up the side of that building in Tuscany, you're looking at a proper girl, and that was really important. Villanelle needed to have as much humour as Eve. We knew Jodie had a great sense of humour. She's from Liverpool and she's very grounded and funny, but most of the parts she's played were serious and intense characters."
Jodie Comer wasn't convinced she was right for the job, telling the Guardian: "I'd originally seen the word 'assassin' and was like: 'Pfft, it's not me. I don't know if it's in me.' The femme fatale kind of thing, it definitely doesn't come naturally."
But after a chemistry read with Oh in LA , where the pair performed the scene in Episode 5 where they meet, Gentle told Backstage it was obvious this would work. "There had to be chemistry between them, this extraordinary chemical reaction that's not necessarily sexual, but has hints of it. They had it. Their acting methods are very different, but they were completely within the same piece. That was really important."
For that crucial final audition with Comer, Oh brought props so that the younger actor would feel comfortable, including a Blueberry pie. Comer had just two days to memorise the nine pages of specially written dialogue that would ultimately win her the part. You can read Vanity Fair's very detailed breakdown of that scene here.
After four seasons and an Emmy win, Comer told Backstage why she loves the villainous Villanelle: "She's so many characters in one. She puts on these different personas, so sometimes it was like playing different people intertwined. She reminded me of an actress; that's how I approached her. She sees dressing up, the languages and everything, as a challenge. She will take so much time in making sure a persona she's putting on is perfect for what she needs to do."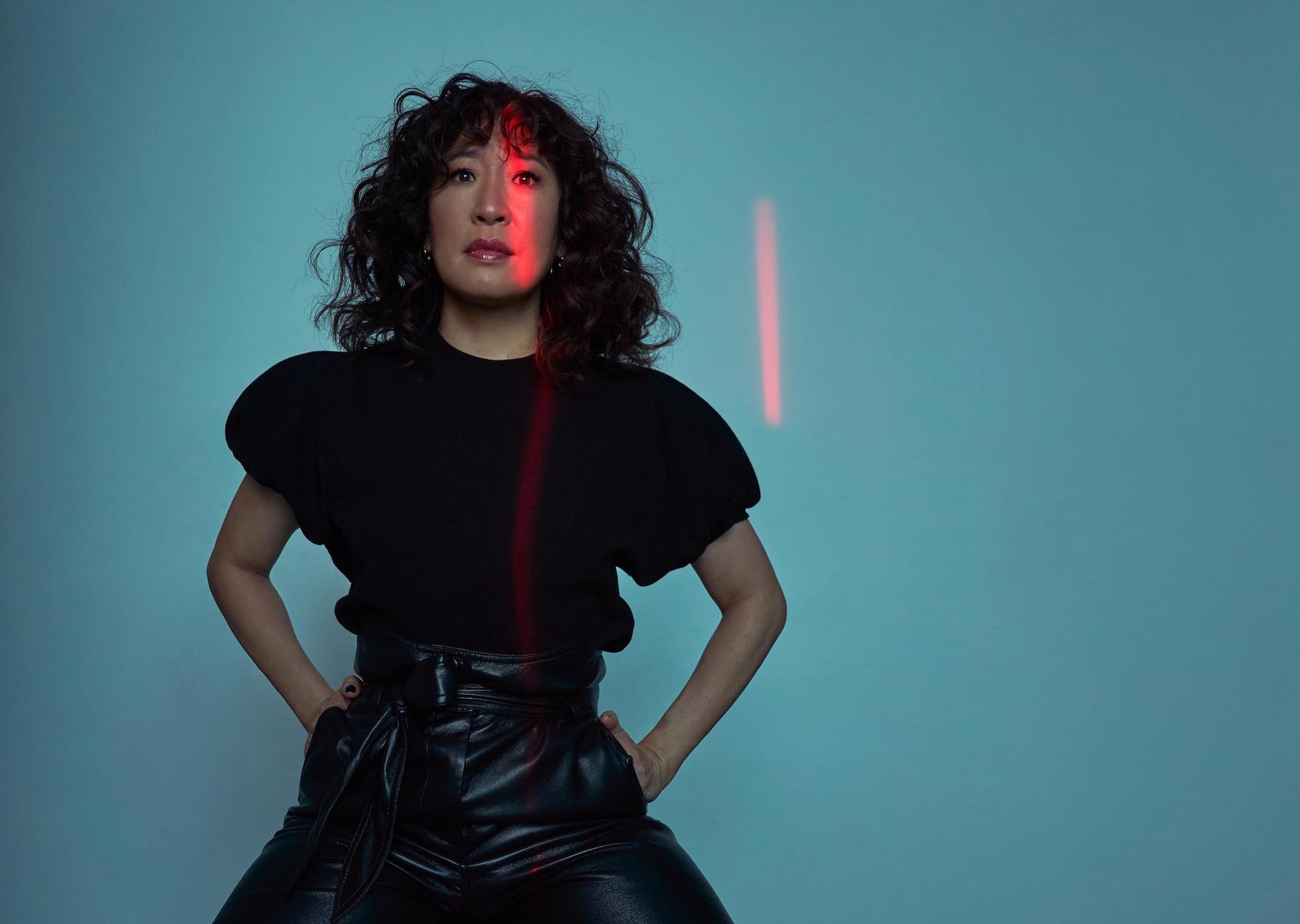 The Interior Life of Sandra Oh
Like everyone else, she can't get enough of Waller-Bridge and really enjoyed having her around in that crucial first season: "The genius thing about Phoebe is she finds the light in the darkest moments," Comer remembers. "In a scene that was actually quite serious, she'd find humour. A lot of it went against my instinct. It was great having her on set to learn that, because by the end, I fully understood it."
The quality of Waller-Bridge's writing also managed to attract other top-notch actors such as Fiona Shaw, Kim Bodnia, and David Haig. The cast was set and in April 2017, filming on the first season of Killing Eve began in Tuscany, Italy.
Each season of Killing Eve has been led by a different female showrunner. Starting with Waller-Bridge, then Oscar winner Emerald Fennell in Season 2 and Suzanne Heathcote in Season 3, the show will be wrapped up by writer Laura Neal. Heathcote told Backstage about that writing line-up: "You really need a woman at the helm of this show because of the very specific female perspective. It's an opportunity that very few female writers get. And the fact that they're giving it to as many women as possible in the run is an incredible feat, really."
Executive producer Gentle agrees that having women front and centre, and behind the scenes, makes a real difference to almost every part of the production. She told Backstage: "Having those two women at the centre was more surprising than we anticipated. How you dress somebody, how you photograph it, what you prioritise in the edit, and even music cues make a difference. Anything that appeals to the male gaze version of a dominatrix, [a] female cliché, isn't in our heads. We see complicated but brilliant women doing what people do, which comes naturally because we're women. Everybody trusted in each other that this was worth doing, and the gorgeous thing is it came out all right."
"Half Nikita, half James Bond, half Sleepless in Seattle" is how director Harry Bradbeer described Killing Eve – a fresh new mix that was echoed in the costume design by Phoebe De Gaye. Anyone for a bright pink Molly Goddard tulle dress paired with Balenciaga boots?
From its first airing in April 2018, the show was hailed as a hit by critics and audiences alike. Sandra Oh won a Golden Globe in 2018, a Screen Actors Guild gong in 2019 – and as for the Emmys, she's been nominated for best actress in a drama every year from 2018 to 2020, making her the first woman of Asian descent to receive a nomination in the category. No wins yet, but there's one more season to go, so you never know. And Comer won the Best Actress in a Drama Emmy in 2019.
Audiences loved it too. It was a hit for BBC America, and Villanelle's fashionable killing attire took pop culture by storm. Directing legend Sir Ridley Scott declared the show to be a serious threat to the film industry – it was that good, and the show was renewed for a second series even before the first one was aired. On top of that, Killing Eve's mega-success added to the sense that Phoebe Waller-Bridge, fresh off the TV adaptation of Fleabag, was in fact a genuine creative-genius hit machine.
After five years, Killing Eve will end with its fourth season, premiering in 2022. As with past seasons, show-running duties will be taken on by a brand new lead writer, Sex Education's Laura Neal.
Talking to Variety about the last season, star Oh said: "Killing Eve has been one of my greatest experiences and I look forward to diving back into Eve's remarkable mind soon. I'm so grateful for all cast and crew who have brought our story to life and to the fans who have joined us and will be back for our exciting and unpredictable fourth and final season." Comer agreed: "Although all good things come to an end, it's not over yet. We aim to make this one to remember!"
Fear not, though, Eve fans – AMC and Sid Gentle Films are working on potential spin-offs, so this may not be the last we'll see of Eve, Villanelle, and their weird and wonderful world. Dan McDermott, president of original programming for AMC, told Variety: "We look forward to what is sure to be an unforgettable final season and to exploring potential extensions of this compelling universe." Also, there's that small matter of the Phoebe Waller-Bridge's script-doctoring of the latest James Bond film and her involvement in the next Indiana Jones movie to look forward to, so buckle up!
Other Straight to Series: