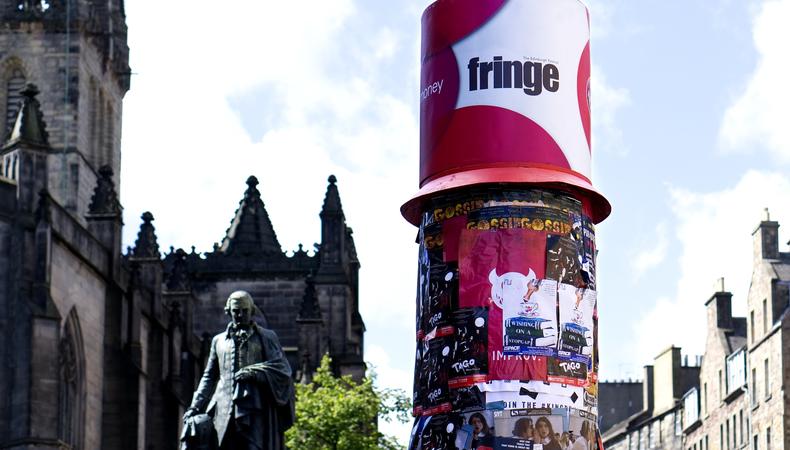 BAD AUNTS
Untoward Productions are casting an actor to join their show Bad Aunts for a short run at the Brighton Fringe, with the potential to continue to the Edinburgh Festival when they play at Gilded Balloon. The Bad Aunts are Maria, Jo, and Donna, three women on the wrong side of forty (or so they're told) who invite audiences in for their sitcom chat show, subverting the Saturday night staple. The project is casting the role of neighbour/friend for talent of any gender identification or ethnicity, aged 18–25. The team are encouraging applications from BAME and working class performers. You'll be developing three characters who visit the Bad Aunts in the sitcom chat show format and the ideal candidate would have experience developing characters and devising. The role pays a fixed fee of £250. Head over to the casting notice for more information and to apply now.
TREASURES OF THE SILK ROAD
Set in the late 1800s, adventure film Treasures Of The Silk Road follows British and Chinese explorers discovering lost relics in North Western China. The production shoots on location in China and the Beijing-based team are casting British actors who are also British citizens. Lead and supporting roles are available for male talent, aged 35–70. Treasures Of The Silk Road shoots from July to December this year and performers will be on location in China for some of that time. Roles are paid between $600 and $900 USD per day depending on experience with hotel and transport provided. See the casting notice for more information and to apply now.
BRANDED SHORT FILM
London and Berlin-based Jinjo Casting are looking for a transgender woman to appear in a branded short film exploring the relationship of a trans woman and her father. The team are building the short around the performer and are looking for someone who wants to tell their story and may want to have their father involved, if appropriate. The branded film is from a client who is supporting the LGBTQI+ community. The performer should be a transgender woman in any stage of presentation or transition, aged 25 or older. The film shoots April 24 in London and pays £1,850. Check out the casting notice for more information and to apply now.
THE LOST ONES
Actor and writer Amina Koroma is casting The Lost Ones, a play exploring the experiences of two young slave women at the height of the Atlantic slave trade. The team are filling a role for a black female actor, aged 15–18, who is 5'6" or shorter. The Lost Ones rehearses from June 6–12 and runs from June 13–15 in London. The role is paid at weekly Equity rates for rehearsal week. A day rate for performance days and additional working days will be paid if required. Auditions will be held the week of April 15. Head to the casting notice for more information and to apply now.
ARTS COMPANY R&D
Acclaimed company ERRATICA are casting a research and development team for their new piece based upon Raymond Carver's iconic collection of short stories ​What We Talk About When We Talk About Love. The team are looking for ​four multi-talented performers ​who can sing, dance, and act​ for the multidisciplinary piece. For all roles, classical training is helpful but not essential. An interest in different styles of performance is a must. Performers need to have singing experience and the piece will have choreographed movement. Additionally, performers must be comfortable in "straight" acting scenes. Two male performers are wanted, one aged 20–35 and the other aged 35–55. A female performer, aged 30–35, is also wanted. Each performer with play several different roles based on Carver's short stories, to be determined during the development process. The R&D process will take place from June 3–7 and 12–16 and Sept. 2–6 with a sharing in London on Sept. 21 and 22. Roles are paid £500 per week for R&D and sharings are paid £120 per day. Accommodation and meals provided when outside of London. Learn more in the casting notice and apply now.