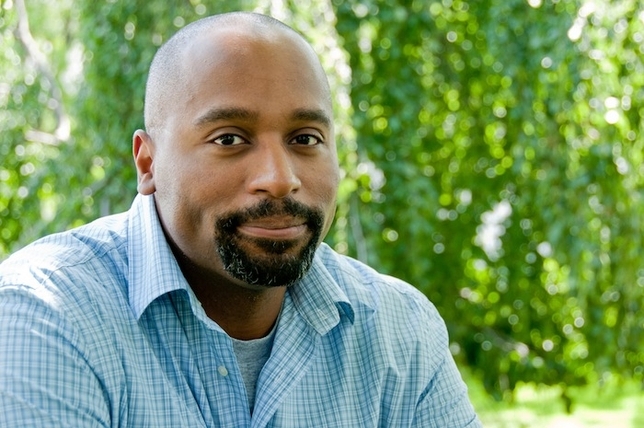 It never ceases to amaze me that folks both inside and outside the world of professional theater often insist that theater—real theater—only happens in three places: London, Broadway, and Off-Broadway. Anywhere else is barely worth mentioning by name. At best, the other 99 percent of theaters get lumped into the category "regional."
Theater is one of the purest and simplest art forms. Some have asserted that it requires only an actor appearing before an audience. Nevertheless, we often identify its value not by looking at the quality of a production, but by emphasizing the geographical region where the stage happens to be located. "Surely, a production of 'A Streetcar Named Desire' on Broadway must be better than a staging of the same play elsewhere in the United States."
To be fair, the luster of New York and London can be attributed to the long histories of presenting professional theater in those cities. Before the establishment of Chicago, Minneapolis, and Los Angeles, audiences were attending plays in dedicated performance houses in the Big Apple.
Despite the blossoming of American theater—especially over the past centuries—and the development of dynamic arts centers across the continent, the mythic status of places like New York remains. Artists, regardless of their success on the regional circuit, secretly covet a Broadway or West End credit, and often find that they are treated differently—and better—after appearing in a successful production on one of those stages.
There's nothing wrong with dreaming of a Tony or an Olivier, or of wishing for an Obie or a Drama Desk. At the same time, let's acknowledge that the folks who win—or are nominated for—those awards were often honored first by their local communities with Jeffs, Iveys, and Ovations. In Chicago, theater artists sometimes joke that the future of American theater is what happened last year in the Windy City.
As a result of the privileging of what could be called "1 percent theaters," young artists too often bypass the rich regional theaters across the United States. They miss out on the opportunity to hone their craft in comparatively more affordable cities, consisting of scores of established and upstart theater companies, and committed theater critics on the prowl for new talent.
How can we, as artists, critics, and fans of the performing arts, realign our priorities and develop a new appreciation for the theater that exists down the street, across town, and in the next community? Here are a few tips.
See as much local theater as possible. If you see a lot of theater, as much as your schedule and budget allows, then you will quickly realize that great theater can happen anywhere—from a community theater stage, to a storefront, to an award-winning professional stage.
Consider going to your local theater—or arts—awards ceremonies. There's no shame in hosting viewing parties to watch televised award shows. Over one million people watched and re-watched Neil Patrick Harris's rousing opener at last year's Tony Awards. In addition to virtually celebrating folks elsewhere, attend local awards ceremonies and honor the people making theater down the street.
Read—and write—local theater criticism. A theater critic typically sees more plays in a month than most people see in a year—or, sadly, a lifetime. They serve as guides introducing readers to the work that is currently playing nearby. If you live somewhere where there are no critics working for reputable newspapers, then consider blogging, vlogging, and tweeting your own reactions to the work that you just saw. The goal here is not to render judgment, but rather to announce the value of seeing theater and supporting the arts.
Harvey Young is a professor of theater at Northwestern University. His most recent
books
include "Reimagining A Raisin in the Sun: Four New Plays"
and "
The Cambridge Companion to African American Theater
."