This interview and photo shoot were conducted prior to the SAG-AFTRA strike.
Alan Ruck is a little disoriented. After four seasons of "Succession," he feels like he's been to war. But it was a good war—one that "we won, decisively, with many triumphs." Still, the experience left him with some lingering effects, as if he'd gotten "hit on the head"—so he needs some time to center himself.
"You just have to take a pause and be with yourself, whether you like it or not, and not pretend to be someone else. Just like: Oh, reality. I remember this. I've struggled for [so] long to get away from it," he says. "That's true about actors. We're kind of missing a chip, in a way; and the way that we can process the world is to pretend to be other people and create our own reality for a little while. And that's, in some way, what keeps us from going crazy."
Until recently, Ruck was spending most of his time living inside the reality of Connor Roy, the eldest and most unloved scion of the very wealthy—and very dysfunctional—family at the center of Jesse Armstrong's lauded HBO drama, which ended its run in May.
Inhabiting Connor wasn't always easy, but the role ushered the actor into a new era. "Succession" opened up fresh avenues for him after a decades-long screen career that's had more than its share of ups and downs. The final season netted him his first-ever Emmy nomination, an honor that's long overdue.
"No matter what happens, it's really sweet that I've been recognized at this kind of late point in my career," he says. "It's very nice for people to say, 'Hey, you did a good job,' you know?"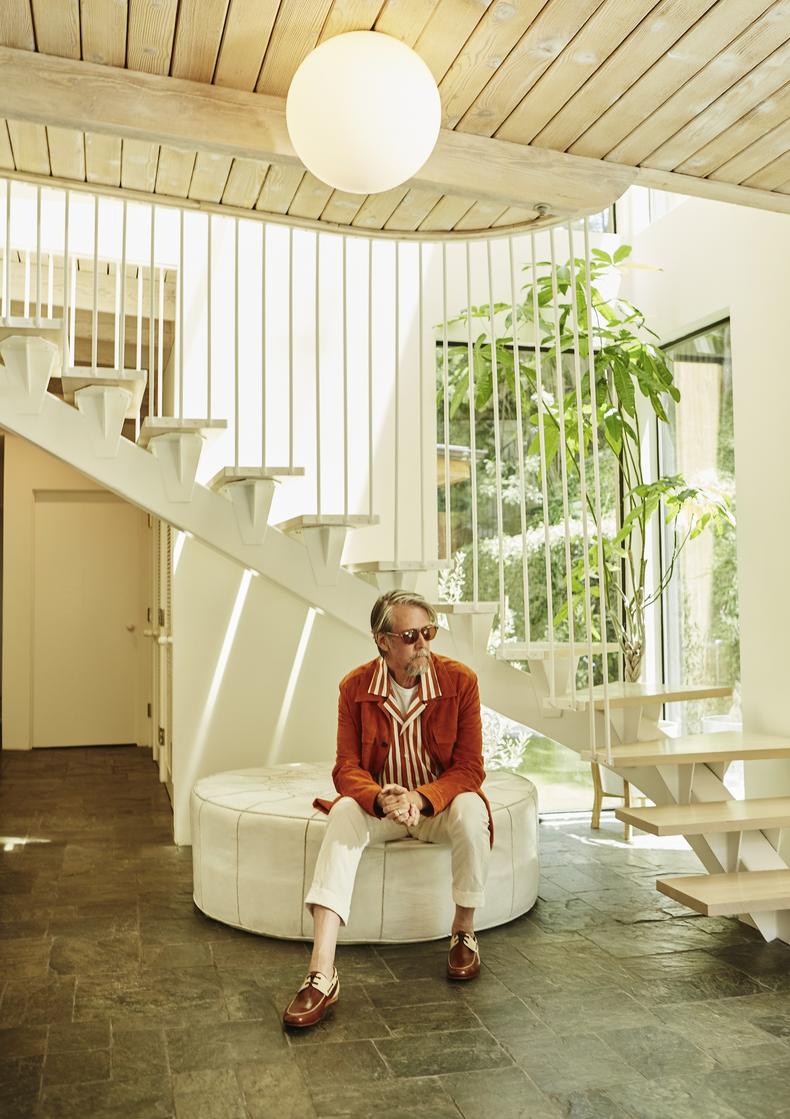 His cast mates were equally pleased for him. Ruck recalls that Matthew Macfadyen, who played the striving Tom Wambsgans on the series, wrote to him, "It's about time, Rucky." And J. Smith-Cameron, known to fans as the steely Gerri Kellman, told him, "I'm as excited for you as I am for myself."
"Succession" netted 27 Emmy nominations for its fourth season, the most of any show this year. Ruck says that the final installment allowed him to bring new facets to his character: Connor got married to his girlfriend, former escort Willa Ferreyra (Justine Lupe), ran for president of the United States—and lost—and finally took a stand against his belligerent siblings.
These plot developments were a relief for Ruck after many years spent absorbing the verbal abuse leveled at Connor. "Truthfully, throughout the early going, when [my scene partners] would just dump on me and say, 'You're an idiot,' or just say nasty shit to me, [Connor never had] a comeback. It was just [as if he were] a punching bag. You do feel that," the actor says.
"I dislike the word 'Method' because I think it's overused. It has no meaning anymore. Now, it's become the default expression for anybody who is intense about their work."
It was hard not only because Connor loved his siblings despite their rudeness, but also because of the affection Ruck felt for his fellow performers. "I love my cast mates; they're lovable people. So when you're in a scene and people that you love, on both levels, are telling you you're a fucking moron, it gets under your skin," he says with a laugh.
Ruck is used to playing overlooked characters. As probably anyone reading knows, his breakout came in 1986 when he played Cameron Frye, the titular character's depressed friend, in the John Hughes comedy "Ferris Bueller's Day Off."
The path to "Ferris" began when Ruck was 15 and studying acting at his high school in Parma, Ohio (a suburb of Cleveland). He realized he liked everything about the craft, so he took his passion to the University of Illinois, where he earned a BFA in drama.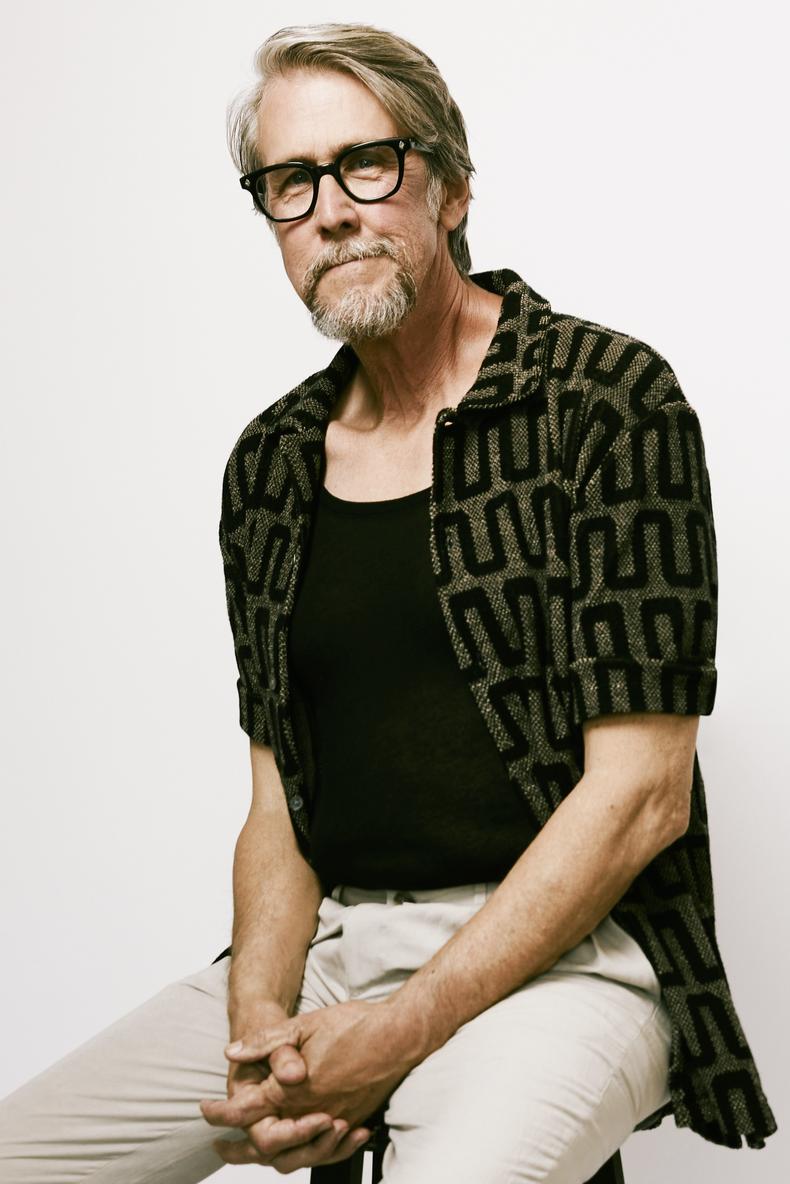 After college, he started working as an actor in Chicago, where he landed in 1979. During this time, he developed his own "personal system" of performing.
"I dislike the word 'Method' because I think it's overused," Ruck says. "It has no meaning anymore. Now, it's become the default expression for anybody who is intense about their work."
His system came from taking classes with acting instructor Edward Kaye-Martin, who taught the Meisner technique infused with the influence of filmmaker John Cassavetes. "His idea was that your whole performance is going to come from your acting scene partner," Ruck explains. "It was [about] what you see and what you feel, and just staying in the moment, no matter what."
When he was living in Chicago, the city had a booming theater scene and was becoming a popular location for Hollywood productions. The actor remembers watching John Belushi and Dan Aykroyd shoot 1980's "The Blues Brothers" near his house.
The actor decamped to New York to perform in the original 1985 Broadway production of Neil Simon's "Biloxi Blues" alongside Matthew Broderick. His soon-to-be "Ferris" costar advocated for him to play Cameron, the protagonist's sad, wealthy best friend. The role made Ruck famous—but it stuck to him like glue.
His next movie was Bill Norton's 1987 comedy "Three for the Road," starring Charlie Sheen. When the movie proved to be a bomb, it slowed down Ruck's momentum. "It was a real stinker, and then I didn't get another movie for a long time. And I'm like, I'm screwed. I would get really upset when people would say, 'Oh, it's the "Ferris Bueller" guy.' I just thought, That's it."
Ruck says he had his "head up his ass" for a while, wallowing in self-pity. He was cast in small roles in blockbusters like "Speed" (1994) and "Twister" (1996), but sitcom work was what ultimately got him out of the rut. "I got a good one that went for a while," he says.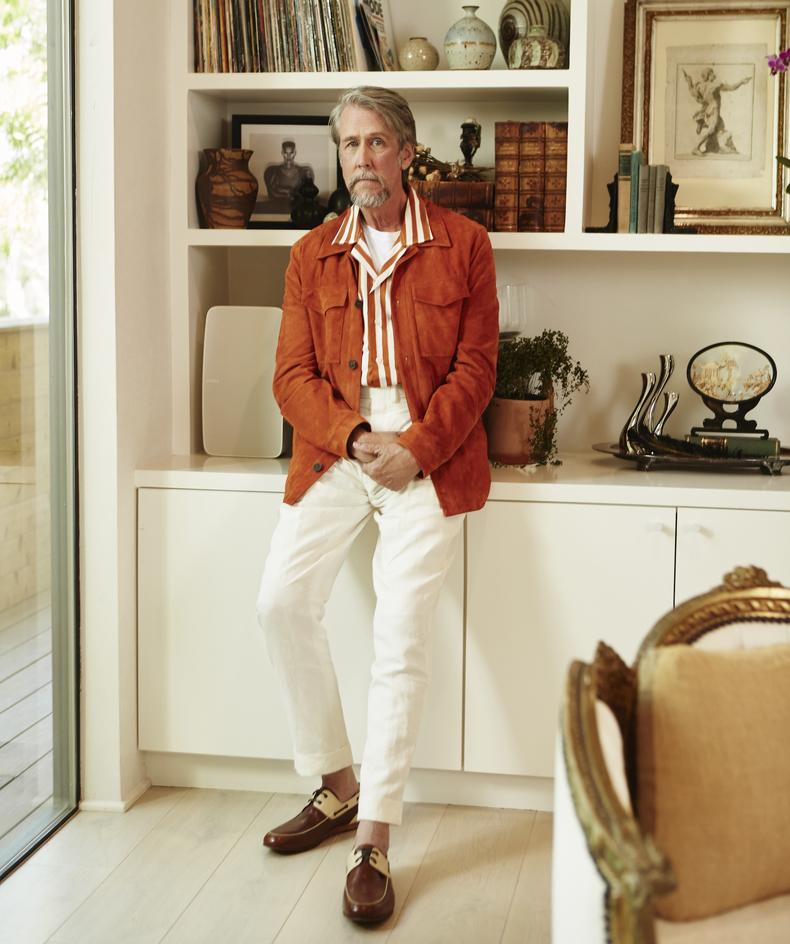 He's talking about "Spin City," which debuted in 1996. Initially, ABC rejected him for the role of sleazy Assistant Deputy Mayor Stuart Bondek, convinced that he wasn't "snarky" enough and could only play "the sad-sack best friend." But Ruck landed the job after series co-creator Gary David Goldberg pushed back against the network.
Even in his long career, "Succession" was a first for Ruck. He had acted on dramas, but never one as meaty as Armstrong's saga about a ruthless media tycoon and his power-hungry children. The actor says he normally doesn't like to watch himself onscreen, but he made an exception for the series.
"I watched all of 'Succession' just because everything was so wonderful about it," he says. "I was able to suspend my disbelief. Usually, I watch myself and I'm like, Oh, yeah, it's me; and the whole experience goes sideways. Like: Yeah, I know me; I don't believe me. I think I believed myself more as Connor than I believed myself as anybody else."
Ruck attributes the success of his performance, in part, to the quality of the scripts. "Everybody did their homework; but the writing was so strong that when Jesse or the gang would write something, I knew exactly where Connor was in his emotional state or what his agenda was," the actor recalls. "The direction and acting was beautiful, and I just got swept away by it. And that helped me accept [myself]."
He says that the set of "Succession" had an "edgy feel to it" thanks to unorthodox camerawork that could capture an actor at any moment. "It was completely alive, and a thrilling way to work," He says. The vibrance of the experience reminded him of performing onstage.
The series finale finds Connor in a sort of limbo. He's still hoping he'll get an ambassador position via the aggressive conservative candidate who may or may not win the presidency (Justin Kirk); meanwhile, Willa is eager for her husband to go abroad so she can have his father's townhouse all to herself. When it seems like he may be forced to stay home, she looks crestfallen. The misery is fitting: "I don't really think these people have happy endings," Ruck says.
While Connor may have helped the actor break free from Cameron, the two have one big thing in common: They're both undervalued members of rich families. "It's fun to figure out damaged people," Ruck says.
He's reminded of something Terry Kinney, one of the founders of Chicago's celebrated Steppenwolf Theatre Company, said. "They were always interested in playing the kinds of people you would cross the street to avoid—that's what they were interested in illuminating and bringing to life," Ruck says. "I understand that."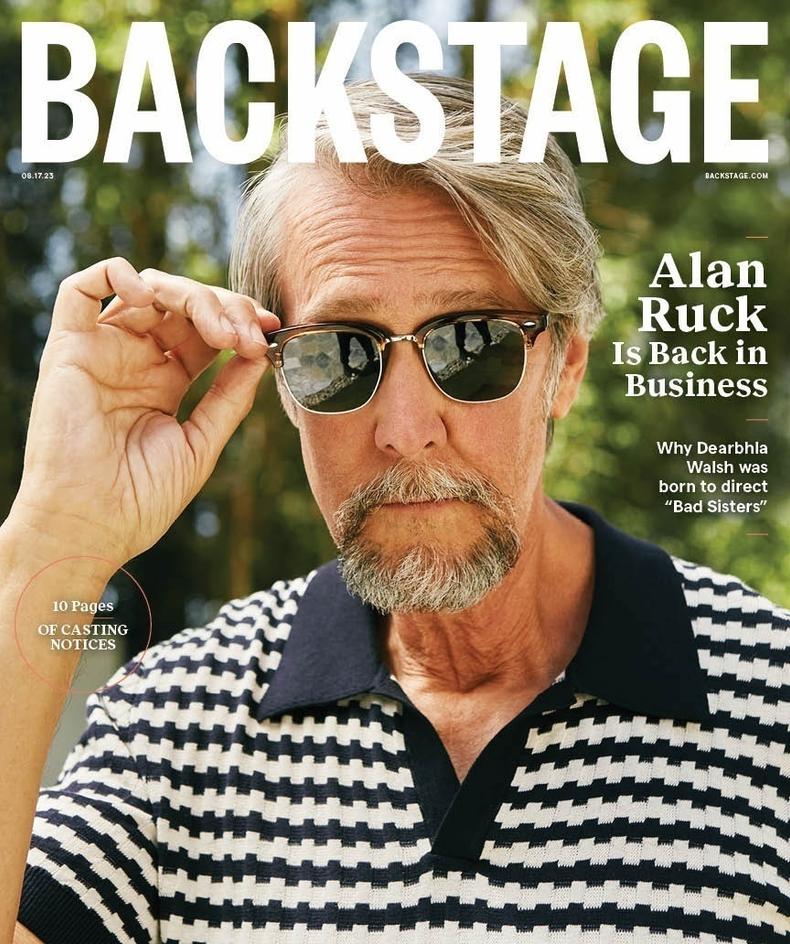 Although the actor needed to recalibrate after wrapping "Succession," the show has opened up new areas to explore. He'll soon appear in "The Burial," a film directed by Maggie Betts from a script she wrote alongside Pulitzer Prize winner Doug Wright; the movie will premiere at the Toronto International Film Festival this fall. Ruck stars opposite Jamie Foxx and Tommy Lee Jones as a lawyer helping a funeral home owner whose business is in trouble. (The movie takes place in Biloxi, Mississippi, bringing things full circle for Ruck.)
He'll also costar in the sequel to Taylor Sheridan's 2017 film "Wind River," as well as "Crust," a "really nasty little horror movie" directed and co-written by his friend and "Twister" costar Sean Whalen. His manager wasn't so sure about the latter, but Ruck wasn't afraid to take the risk. "Look, if doing one day on my friend's movie is going to end my career, then maybe it's time to hang up my spurs."
Then there are his dream projects. One is a movie he can't really discuss yet about a friendship between two men his age. He also wants to adapt another friend's novellas about a "60-year-old loser" who works at one of the last remaining small newspapers in Los Angeles. These projects aren't outside the realm of possibility; producers have been reaching out to him. "It's very satisfying to think that there are people who want to be in business with me," Ruck says.
All it took was a little time. "I guess I'm a late bloomer."
This story originally appeared in the Aug. 17 issue of Backstage Magazine.